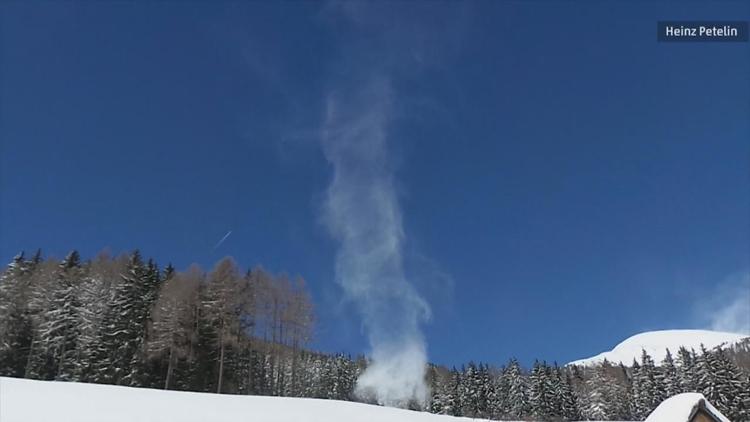 Tornadoes in winter? Last week we had confirmed tornadoes in Arkansas, Oklahoma, and Missouri. Three people were killed by a tornado in northwest Louisiana. Summer or winter, when cold air meets warm air in the presence of lots of moisture, severe tornado producing storms can form.
From 1991 to 2015 the average number of tornadoes in the contiguous US was 269 in May but only 27 in December, down by 90%. While tornadoes do happen in the winter they are far from common. But when they do happen, winter tornadoes have their special danger. Even though winter tornadoes are not typically as strong as others, it has been noted that they move faster along the ground allowing for less warning time as they approach. And because they are not common, people may not be as alert as they are at other times of the year.
Most tornadoes form in warm air, but not all. On February 22, 1972, an F2 winter tornado struck Altus, Oklahoma, with air temperatures near freezing. It killed two people. On January 7, 2008, two tornadoes were seen in southeast Wisconsin along the edge of the snowpack. Tornadoes have been reported traveling over snow. but it is extremely rare. Typically, winter tornadoes form in the relatively warm sector of a storm, and the snow falls after the tornado has passed and the cold front arrives. The winter equivalent of dust devils, snow devils, are sometimes seen in windy winter storms and look just like white tornadoes.
Summer or winter, it's important to understand the nationwide terminology used to describe the tornado danger. After the infamous Palm Sunday outbreak of tornadoes killed hundreds of people in six states in 1965, a meeting was held in Cedar Rapids which came up with what we now use, the Watch and Warning system. A Tornado Watch means tornadoes might form, A Tornado Warning means that a tornado, funnel cloud, or rotation in the clouds has definitely been spotted, either by radar or visually. The same Watch/Warning terminology has been applied to other severe weather conditions from hurricanes, floods, and excessive heat, to winter storms like we are having in Teton Valley at the time of this writing.
When a Tornado Warning is issued for Teton Valley, a rare occurrence, the recommendation is always the same. Take cover immediately on the lowest floor of the sturdiest structure you can find as far away from doors and windows as you can get, and stay there until the warning is over. Even if it seems unlikely that anything will actually happen, better safe than sorry.