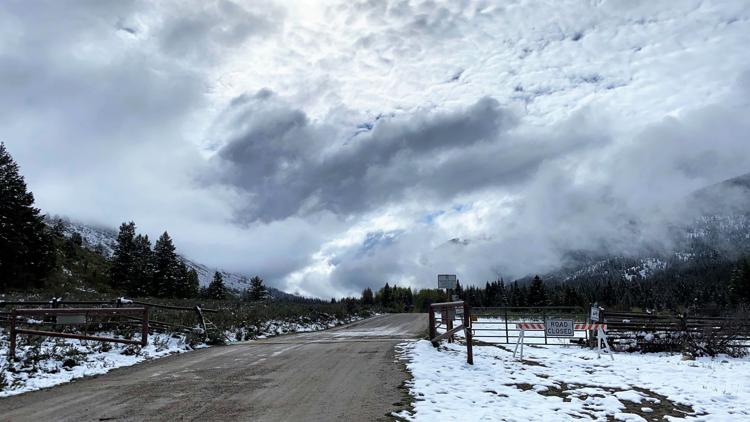 Well, May was pretty unusual in plenty of ways, that's for sure. But what about May's weather? Many of us had the dubious luxury of more time to experience and enjoy the outdoors than ever before. But just how typical was this May?
Your impression of the weather this May depends on when you looked and which way you turned your head. We had temperatures that ranged from a 24 degree F night on May 7th (well below average for the date) to a high of 83 on May 30th (well above average for the date). But overall, beginning to end, day and night, the overall average temperature for this past May at Driggs-Reed Memorial Airport was 61 degrees which is 13 degrees above the historical May average according to Weatherbase.com. We had 9 nights where the temperature dropped below freezing, but the average is 14 nights. Yes, overall, May was a warm one.
As for precipitation, we had a fairly normal amount. A total of 1.6 inches of rain and melted snow, sleet and hail fell this May at the airport. The reading at my measuring location just a couple of miles north was 1.9 inches of precipitation, right on the average of 1.9 inches of May precipitation.
So what's on the way as we move into June? If you believe the Climate Prediction Center, more whiplash weather. Colder than average June temperatures are in the outlook all month, but wetter than average weather is seen early in the month, then dryer than average toward the end.
Could colder temperatures and a wetter early month mean more white stuff, especially at night? In May I measured 1.8 inches of snow, all of it late in the month. That's just one tenth of an inch above the reported historical average snowfall for May. The average snowfall for June is 0.3 inches, so it wouldn't be surprising to see a little more. Stay tuned and watch it unfold on the Teton Valley Weather Facebook page.