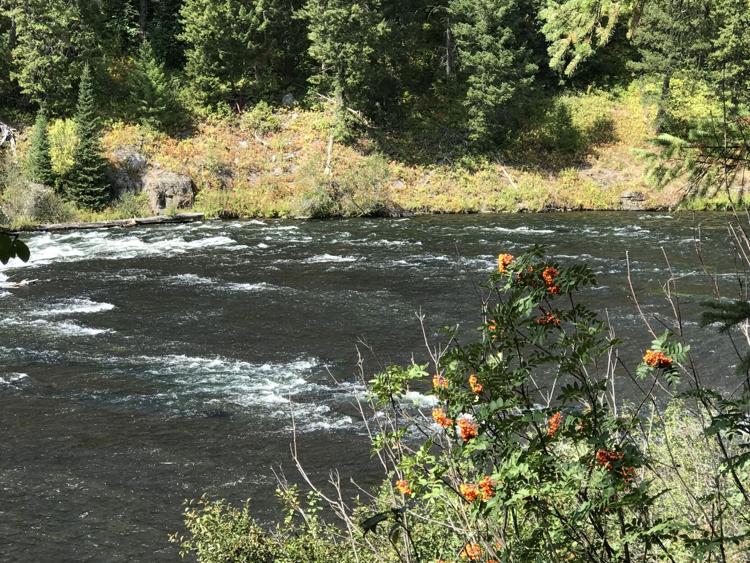 People who recently arrived in Teton Valley often ask when to expect the colder temperatures and snow to begin. Sometimes they ask in eager anticipation of some skiing or fall hunting, and sometimes they ask in fear for their gardens, but curiosity about when the change will happen is always high this time of year.
The calendar tells us that meteorological autumn begins on September 1, which means that if you are reading this on Tuesday or later, you're already there. But the fall that most of us know and love, astronomical fall as defined by the fall equinox, doesn't begin until the morning of September 22, three weeks later. Those people familiar with Teton Valley's weather will tell you that those dates don't amount to a hill of beans. Every year is different as far as when and how fast fall arrives and how long it lasts, if at all, before winter sets in.
If the first hard freeze that ends the gardening season means the beginning of fall to you, we got a small tease of that early this week. Even in this little valley, temperatures can vary quite a bit from place to place just a few miles apart, so your garden may be just fine while mine is probably the one frosted brown. Last year, the mercury at the airport in Driggs dipped barely below freezing on September 18 and 29th before the bottom dropped out, and we hit 23 on September 30th. The year before that, it was September 21, 2018, that first frosted the wings of the planes at the airport. In 2017, it was September 22, so going by the last few years, late September is a good candidate for your own personal autumn to begin. But wait, there's more. In both 2016 and 2015, the first freeze at the airport happened on September 6. Don't get too complacent; we are near the time it could happen.
While the first freeze often happens suddenly after a warm spell, you can usually see the first measurable snow coming down from the mountains around us. If that is your measure of the beginning of fall, it usually occurs in October. However, in 2017, the first snow fell on September 16. So once again, be ready for anything any time now as we enter the months when Teton Valley turns from green to gold to white, sometimes in a hurry.