Some of us saw a few flakes in the air with the arrival of a cold front last week, and the mountains around us got a fresh coat of white. But when does the first real, measurable snowfall usually happen here on the Teton Valley floor?
For the past 12 years, I have kept very scientifically rigorous records of when the first snow arrived at my location north of the airport in Driggs. This was accomplished by writing the date in the snow and/or making a snow angel. Science, you know. And here is an analysis of this exhaustive study: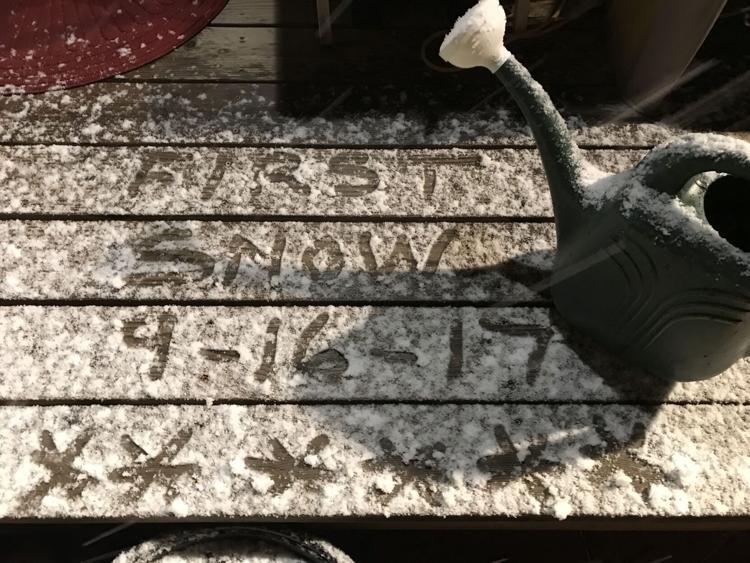 The earliest measurable first snow was on September 16 of 2017. Hey, that's about now, isn't it? Yes, it can happen this early. In fact, out of the past 12 years, the first snow fell in September four times. The other eight were in October. Half of those were in late October, the latest being the 26th in 2014.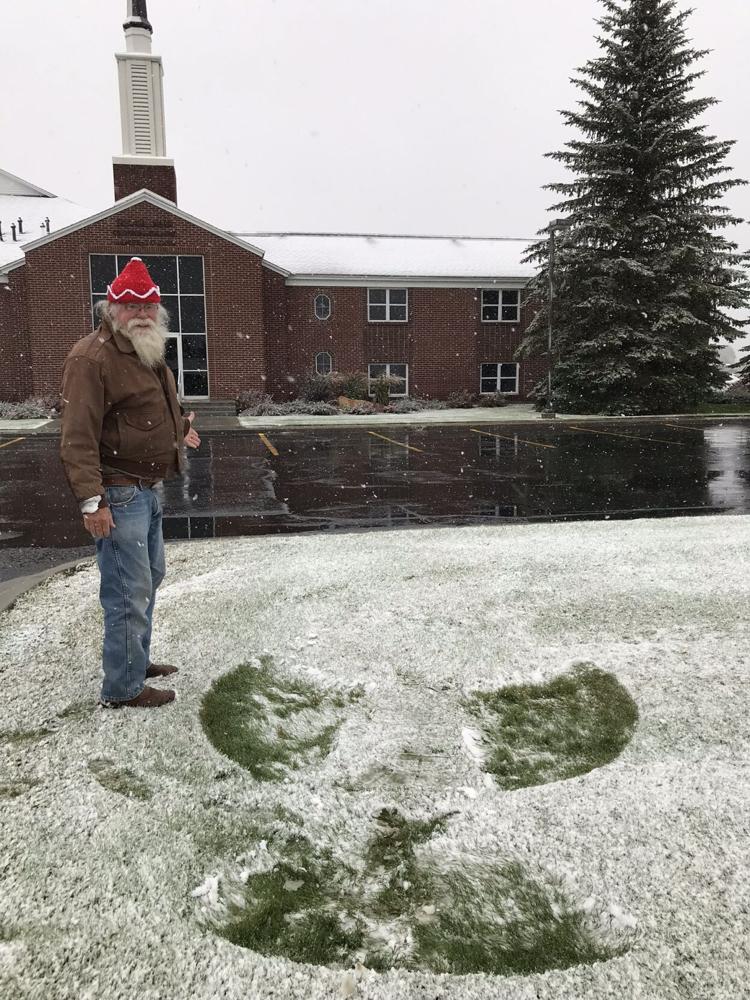 So based on the last 12 years, the first measurable snow has one chance in three of happening in late September, one in three of happening in early October, and one in three of happening in late October. You could just flip your handy three-sided coin, or you could look at current trends and the long term forecasts to see if that weights the chances one way or the other this year. The Climate Prediction Center is calling for above average temperatures in September and October, but average precipitation. That might weight your coin slightly in the late October direction. On the other hand, we have already seen restrictions on Teton Pass for snow twice in September so current trends might weight it the other way.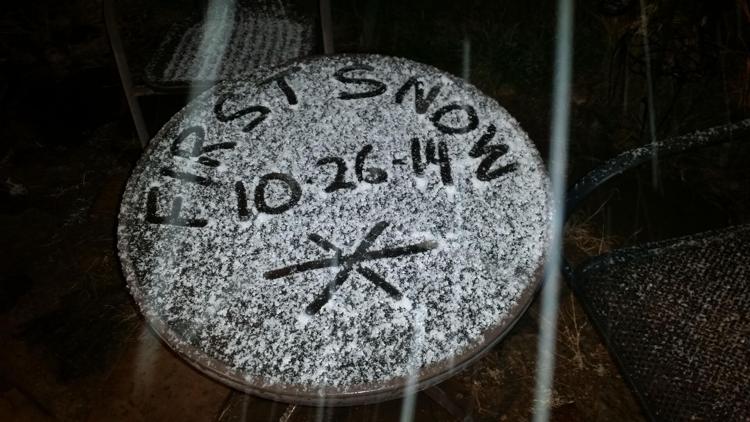 Can the trusty Old Farmer's Almanac help us? It says that in our Intermountain Region, we can expect showers and cooler temperatures late in September, but the first mention of snow isn't until October 16-20. Maybe the best thing to do is stay tuned to the Teton Valley Weather Facebook page for any early warning signs that the snow is on the way. We'll have our heads up for you and our snow angel making skills honed and ready.