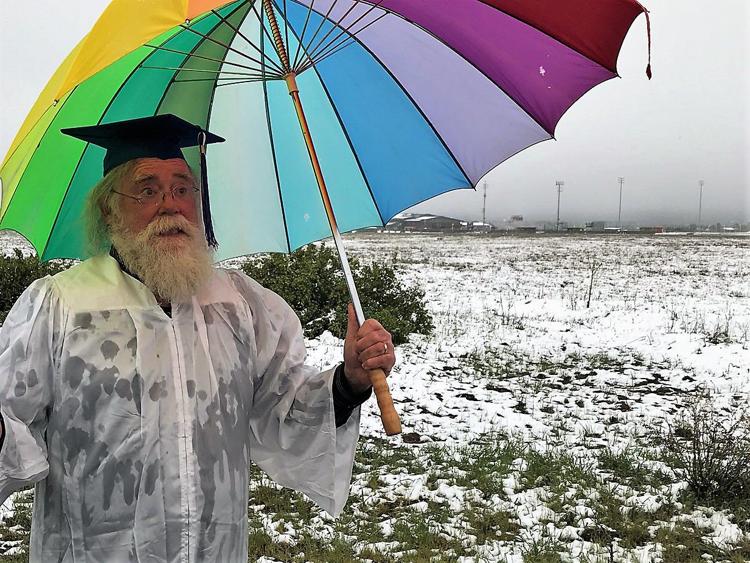 First and most important, congratulations to all of the graduates of the class of 2020. Who knew just how historic this year would be? You may be off to a rocky start in the world as it is today, but now it's your ball; it's up to YOU to take it on and fix it up. No pressure. :)
Instead of looking back at our late winter and early spring so far, let's look ahead. There will be time for looking back later. If the forecast works out as planned, by the time the graduation issue hits the stands, we will be warming up nicely from the cold, wet, sometimes snowy weather of last week. For all of us, this will be a graduation from winter to summer.
Summer officially begins on June 20, almost a month away. However, whereas warmer temperatures appear in both the short term and long term forecasts, I, with the awesome power invested in me as your genial Teton Valley Weatherman, do hereby declare that Teton Valley Summer begins on Graduation Day, June 4, 2020 AD. All opposed may leave the valley.
So what can we expect as we move into Teton Valley Summer? According to Weatherbase.com, an average June in Teton Valley has about four days when temperatures fall below freezing and a few tenths of an inch of snow. Our average June daytime high temperature is just over 70 F, and our average nighttime low is about 40. But according to the Climate Prediction Center, this June is going to be warmer than average in Teton Valley, so those numbers will be different this year. May and June are our wettest months of the year with an average of about 2 inches of rainfall each. While the CPC says we will have average rainfall this June, they also predict a drier than average summer season overall. Warmer too. Heads up firefighters.
There you go, graduates, the world you are stepping into is ready and waiting for you. Best wishes for you are really best wishes for all of us because YOU are the new movers and shakers.