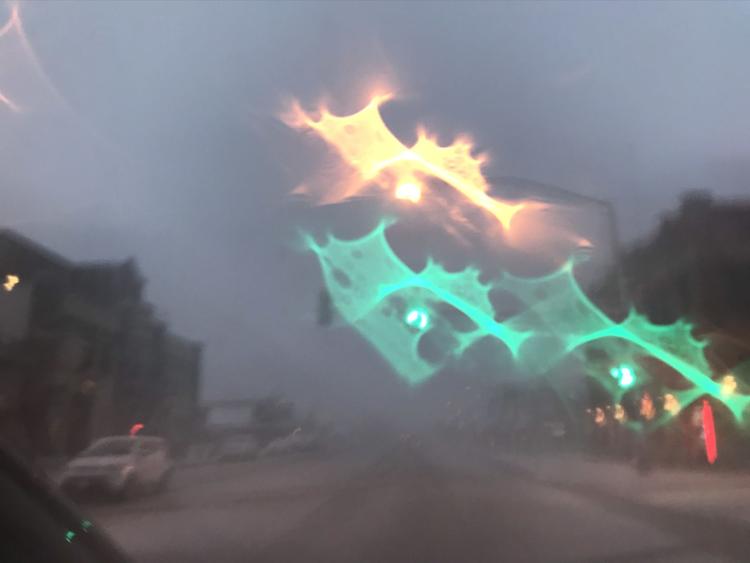 The atmosphere moves and swirls around the globe in a never ending cycle. It's hard to say where one particular swirl began, but let's take this particular swirl's starting place as a tropical wave that was first noted down near the equator in the Pacific Ocean north of the Marshall Islands and east of Guam on October 2. The wave was nothing spectacular, weak and poorly organized. It took its time, three days meandering westward, to slowly grow into something strong enough to be called a tropical storm with winds over 39 MPH. But that was far from the end of this storm, now named Hagibis. Hagibis means speed and strength in the Tagalog language of the Philippines. The storm now lived up to its name, intensifying rapidly, one of the fastest growing typhoons ever seen in the Pacific. It surpassed full typhoon status and reached its maximum intensity of 120 MPH in two days, then kept it there for three more. The Japanese Meteorological Agency classified Hagibis as a Violent Typhoon, the highest category on the Japanese rating scale and the most powerful typhoon of the year. And it was moving toward Japan.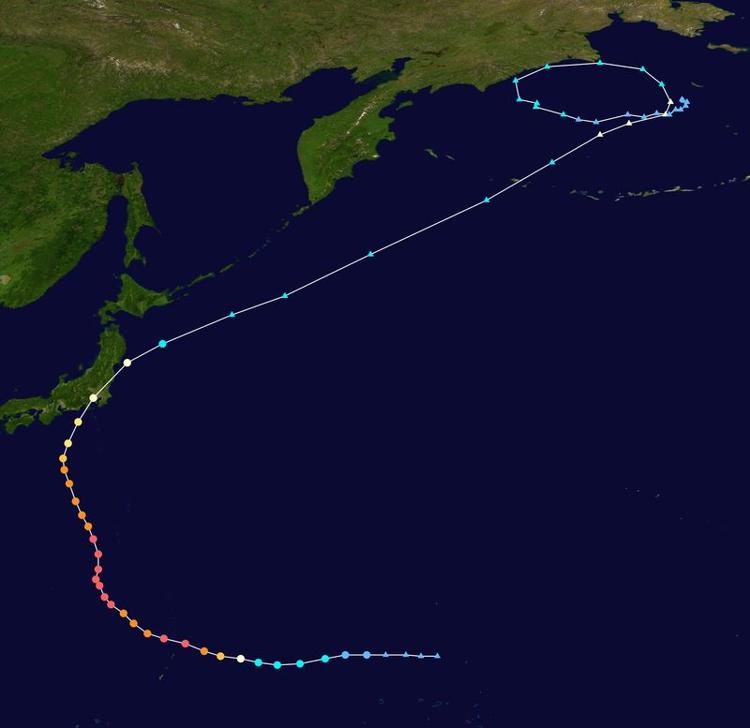 Early on October 12, Hagibis slammed into Japan. After delivering a glancing blow to the Mariana Islands and then encountering cooler waters, Hagibis had diminished to what we would call a category 2 storm with winds of 96 MPH. That was enough to touch off tornadoes, heavy flooding, and widespread power outages in Japan's Kanto region. It was the most devastating typhoon to hit that region in over 60 years. And as if that were not enough, a 5.7 magnitude earthquake happened to hit offshore of the affected area that evening. At the time of this writing, the death toll stands at 80 with 10 people still missing.
After its encounter with Japan and colder waters and high wind shear, Hagibis ceased to exist as a typhoon or even a tropical system on October 13. But the weakened energy in its atmospheric swirl began a long eastward journey all the way across the North Pacific Ocean toward North America. Along the way there were twists and turns and mixing and mingling with other weather systems. After several days, energy from what had been Hagibis mixed with other energy reached the west coast of North America and took a turn south toward Idaho. The weather we saw on Saturday, October 19th was the result. Southeast Idaho saw highly unusual October areas of heavy snow, destructive winds, and even severe thunderstorms. Teton Valley escaped with a few inches of snow and 30 MPH wind gusts that day.
As this blog goes to print, the energy from Hagibis will be continuing on its endless journey around the world and back again. Energy is like that; it doesn't go away, just spreads out and changes form and mixes with other energy in new ways. What we call today's weather is really yesterday's weather somewhere coming back at us and a preview of tomorrow's weather somewhere. Shouldn't be too hard to predict, should it? :) You can keep up with our best efforts on the Teton Valley Weather Facebook page. Let us know how we're doing.