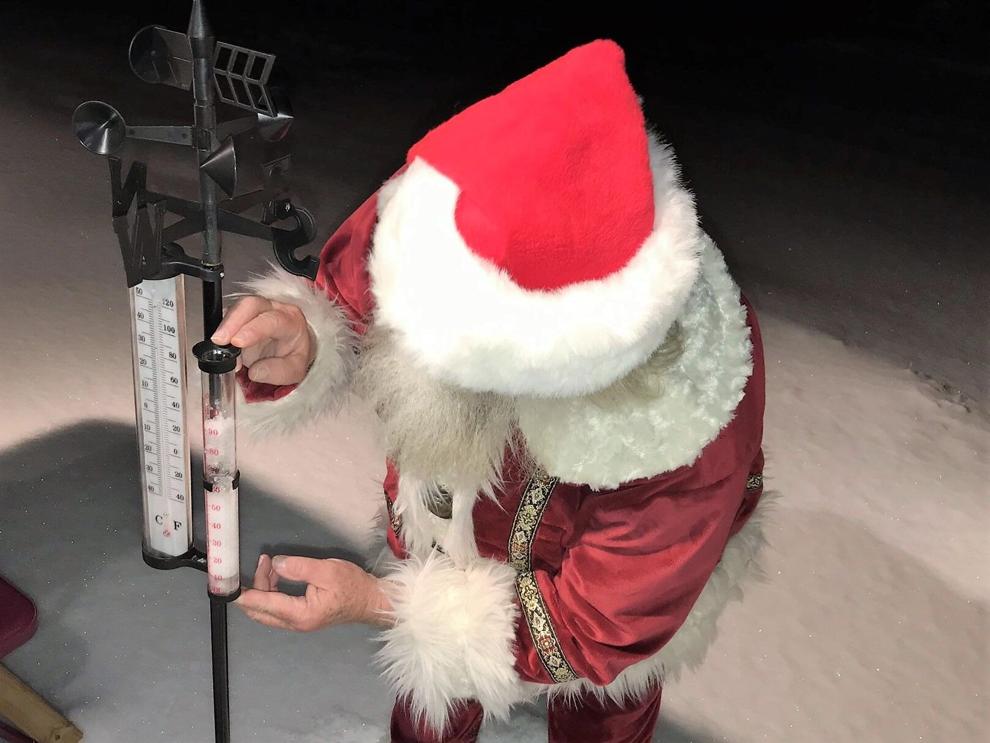 On this special week, this wonderful time of the year, I am going to step out of my Teton Valley Weatherman snowshoes just once and let you know how lucky I feel to be here in this special place full of such incredible people. Being able to use whatever skills I have left in me to do my part to make Teton Valley a little bit more of an enjoyable place to live and visit is an honor. Even when I'm out before sunrise slogging through knee-deep snow in one of our pretty little Teton Valley blizzards to measure it or watching a refreshing Teton Valley breeze blow my weather station clear to Montana, I am always grateful to be here and to be doing this job for you.
I cannot begin to express how much the nice comments I receive online or while out and about mean to me. I don't always know how to respond to such kindness, but it's those kind words, insightful questions, and productive suggestions that keep an old horse like me going. Thank you.
I have a sign over my door that says, "I wasn't born here, but I got here as soon as I could." I must admit that when I first came to Teton Valley, I was drawn in by the scenery and the beautiful wilderness and, of course, the weather. But I quickly learned there is something much better than any of that here, the people. The Teton Valley way of doing things is the right way of doing things for this place and these folks; don't ever let anyone talk or modernize you out of it. You don't raise a good solid crop of people like this with the wrong fertilizer.
And to the most important resource any community has, the young people, let my late in life role as the Teton Valley weatherman serve as an example of why you should never pass up an opportunity to learn anything. When you find yourself frustrated in school and wondering, "Why do I have to learn this, I'm never going to use it?" remember that I was asking the same thing about the parts of the math and the science I use every day now but didn't need at all for the first 60 years of my life. You may have tools in your toolbox that you never use, they may get rusty down there in the bottom of the box, but someday when you suddenly need them, you will be glad they are there. Learn all you can about everything you can because you never really know where life will take you.
As 2020 began, we never could have envisioned how it would end. Life, history, and weather are unpredictable. You can keep up with our best efforts to predict the weather part on the Teton Valley Weather Facebook page. Weather is a great place to start gathering up new knowledge to put away in your toolbox just in case someday, like me, you are sitting across the table from someone over a pizza at Tony's, and they ask if you'd be interested in being the new Teton Valley weatherman.