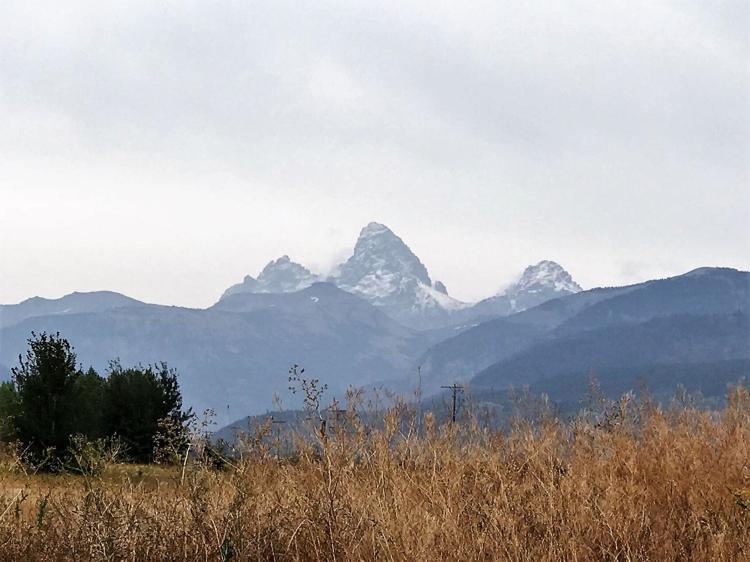 Some years it seems that one day we are hot, dry and tired of it, and then the next day we're cool and starting to see rain and wintry mixes in the valley and snow in the mountains. This past weekend looks like one of those light switch moments in Teton Valley.
On August 11 the mercury reached 95 F, the end of a 3 day streak above 90 each day. The next day, August 12, it was not even able to reach 60 degrees. But that wasn't the light switch. The very next week we had 3 days in the upper 80s. The next week temperatures settled down into the 70s nearly every day. That was last week. Then came August 27th. CLICK!
Will this be the end of hot summer temperatures for good? While that possibility exists and at the time of this writing, nothing much warmer than 70 is in the forecast for the foreseeable future, and that's about 5 degrees cooler than average for the end of August. But on the other hand there was last year. After a nice cool 73 degree last day of August, 2017, the temperatures rebounded back to above 90 by the third day of September. The switch wasn't thrown until mid September when we went from highs in the 80s to the 40s in three days. After that we never saw 70 degrees again the rest of the year. In fact it was April, 2018, before we did, seven months under seventy.
This time of year, anything is possible. Listen for the CLICK! Follow what's happening day by day on the Teton Valley Weather Facebook page and let us know what you're seeing, too.