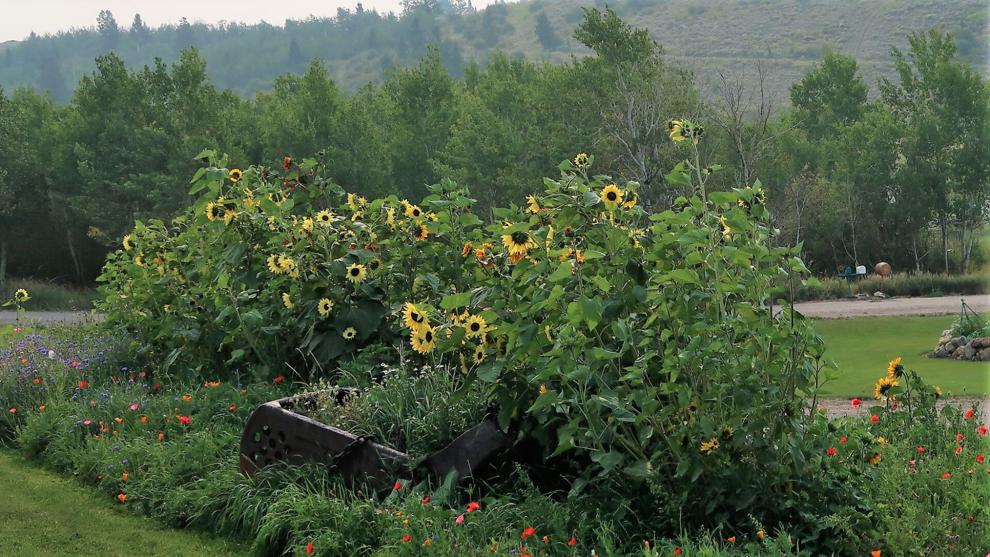 At some point every year, Summer gives way to Winter. On the meteorological calendar, the four seasons are broken up into four fairly even periods of time, convenient for data collection but not necessarily based on actual nature. On that calendar, Fall began on September 1. Happy Meteorological Fall.
Based on nature's calendar, Fall begins three weeks later, on September 22. A kind of cosmic explanation is that at exactly 1:20 PM our time on that day, the Sun's center will pass through Earth's celestial equator. Maybe a more practical way to look at it is that on that day, the Autumnal Equinox, the hours of daylight and darkness will be equal. After that, in our part of the world, the daylight hours will become fewer each day. Less sunlight means eventually cooler temperatures. So maybe the most practical way to look at September 22 is that it's time to get ready for Winter.
Around here, average September high temperatures start off in the upper 70s F, but by the end of September, they are in the mid-60s. More critical for growers, nighttime lows average in the mid-30s by the end of September. But don't let averages fool you; about half the time, things are above average, and about half the time, they are below. If you know your land, you know when frost is likely to begin at your particular elevation and geographical situation, and you probably know how to fend the impact off and extend the growing season as long as you dare. Some of us in Teton Valley have already seen frosty mornings. My pumpkin leaves are showing their displeasure with that as we speak. Fall is row cover time.
So what's ahead for this Fall? NOAA's Climate Prediction Center is calling for a warmer and drier than average September for us, and the same is predicted for the rest of our Fall. But at the same time, one important indicator of winter weather trends, sea surface temperatures in the equatorial Pacific Ocean, are indicating that our dry conditions may come to an end later in the Fall and through the Winter. A La Niña weather pattern has a good chance of setting up, which brings us a better chance of winter snow than usual. The CPC has issued a La Niña Watch, and those hoping to avoid a multi-year drought, along with winter sports enthusiasts, are really rooting for the little girl to grow and achieve.
The El Niño, La Niña cycle (El Niño Southern Oscillation, or ENSO for short) is an important indicator of oncoming weather patterns all over North America, but it is not the beginning and the end. Mother Nature has other tricks up her sleeve that we haven't even recognized yet. So even if and when La Niña develops, we will still need to keep a close watch on that mountain snowpack this Winter before we breathe a sigh of relief about an extended drought. We'll be following Fall and Winter closely on the Teton Valley Weather Facebook page where you and your neighbors can let us know what's happening in your own back yards, first frosty cabbages and all.