We narrowly escaped the Arctic cold snap that slammed the midwest last week. It wasn't quite strong enough to push over the Continental Divide and reach us, but our neighbors to the east were not as lucky and are still struggling with the results.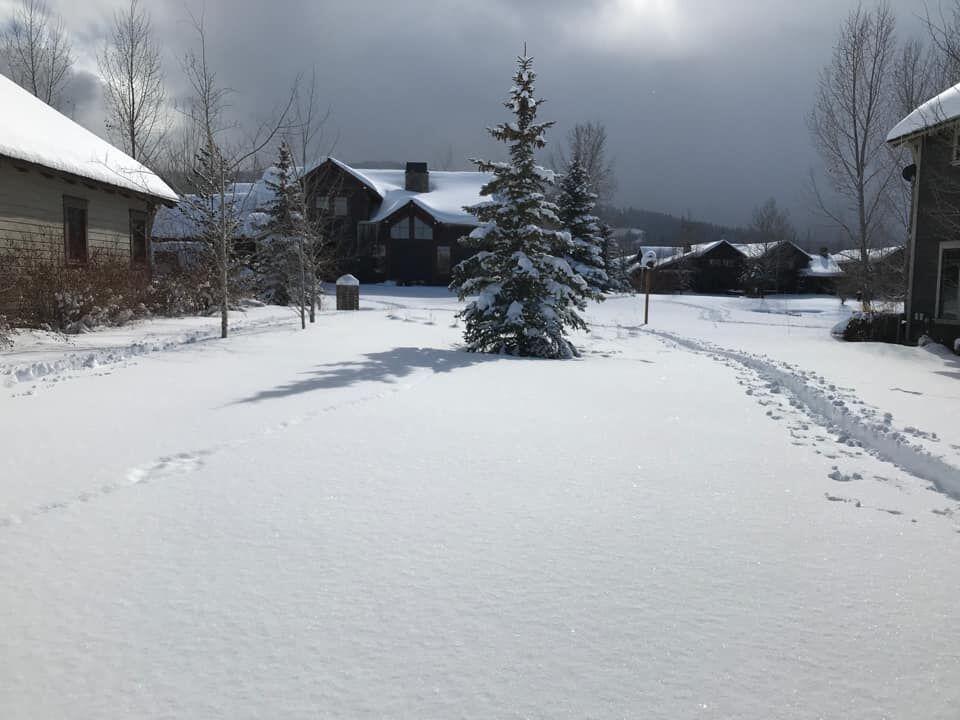 Despite missing the extreme cold, things have certainly changed here in the past week as far as snow amounts go. We began February with just over 60 inches of snowfall this season as measured here at my measuring spot north of the airport in Driggs and just over a foot of snowpack on the ground there. For comparison, last year at that same location and time of year, we had nearly 70 inches of snowfall for the season and 18 inches of snow on the ground. And the year before that, more than 20 inches of snow was there. People were starting to wonder where the snow went.
But then came this past week, the next to last week of February. On Sunday morning the 21st, we had 23 inches of snow in that same measuring spot, almost double what we had a week ago. This is great news for the skiers and the watershed, not so great if I want to dig out my grill to warm up some Cheetos. And this week's snow didn't come with any valley-closing blizzards or anything; it was all from light to moderate but persistent snowfalls.
As reported last week by Dr. Van Kirk of the Henry's Fork Foundation, our water year precipitation and water equivalent in the snowpack around our watershed were at 85 and 86% of average, respectively. Hopefully, the recent snows will bring us up closer to normal.
One big downside of snows like this after a long time with little snow is increased avalanche and tree well danger, and an increase in tragedies, almost daily, has made that all too clear. Please become thoroughly knowledgeable about these conditions; just because you've been somewhere many times before without a problem doesn't mean it's safe today. If you aren't sure, play it safe and stick to the groomed trails.
We will be following the snowfall and its water equivalent very closely on the Teton Valley Weather Facebook page and keeping each other updated on the good and the bad of each.