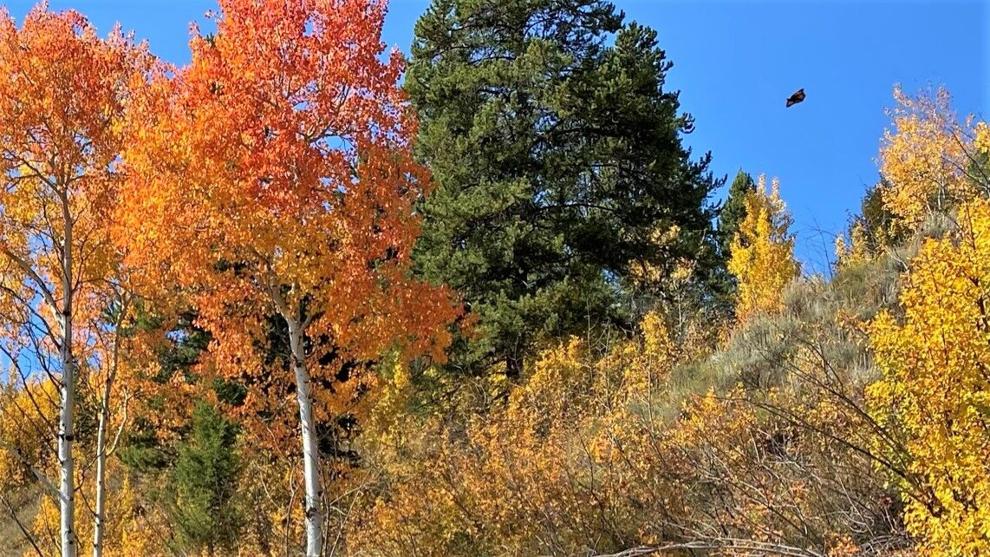 We are in a time-warp. At the time of this writing, September 2021 has four more days to go, but when you read this, those days will be here or behind us. Those days will probably make a difference in September's history before it goes into the books, bringing the month's average temperatures down and the total precipitation up a bit, maybe even the snow total. So with that in mind, here's a wrap-up of September's weather as we see it on Sunday evening.
An average Teton Valley September starts out with daytime high temperatures in the mid-70s F and ends up with highs in the low 60s. The warm season ends in mid-September when average daily highs fall below 70, and astronomical autumn begins in late September. Although freezing temperatures can and do happen in any month in Teton Valley, on average, September nights end up in the mid-30s.
So far, using data from Driggs-Reed Memorial Airport, this September is running within a degree or two of normal, with average highs in the low 70s and nights averaging around 40. Even though we had a September day with a high near 90, we also had one when we didn't make 50 to average it out. The remaining few days of September could tip the balance either way for the final verdict on the month's temperatures, probably more to the below-average side.
As for September precipitation, we are below average at the time of this writing, and even though there may be a little rain and possibly some snow before the month is over, it doesn't look like it will bring enough water to bring the month up to normal.
Speaking of snow, as with freezing temperatures, snow can and does happen any month of the year in Teton Valley. But on average, the snow season doesn't start until mid-October. So you've got a couple of weeks left to get those snow tires on and those skis waxed.