You turn on the tap and water comes out. No big deal, right? Even in a place like Teton Valley where people are surprised to find that we only get about 16 inches of rainwater a year, we turn on the tap and get water. Places like Atlanta, Georgia, get close to 50 inches of water a year, and Seattle, Washington, gets nearly 40. So how do we get to be such a rich agricultural and forested part of the country with just 16 inches of water? The answer is wise and careful management of the water in our watershed, above ground and below.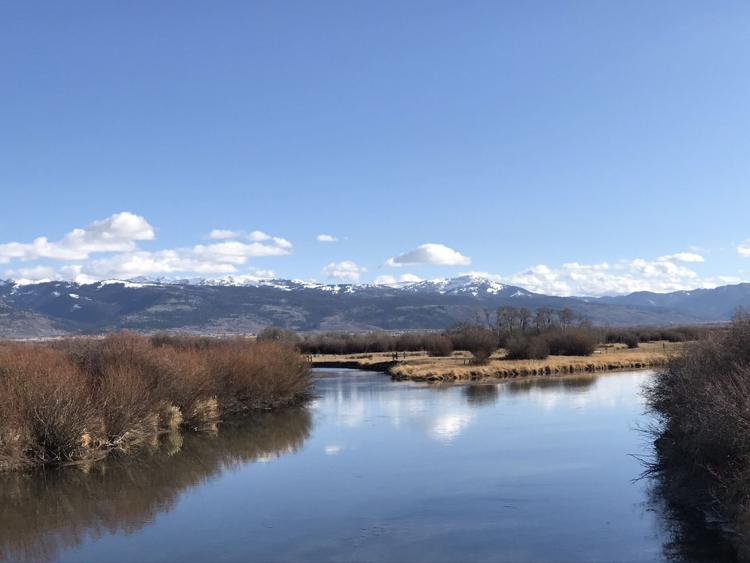 We haven't gotten much water so far in November. In fact, some places in the valley haven't seen a drop yet while others have gotten barely a splash or two. Still, the water volume in our reservoirs is currently above average, taking advantage of the great spring melt and summer rain.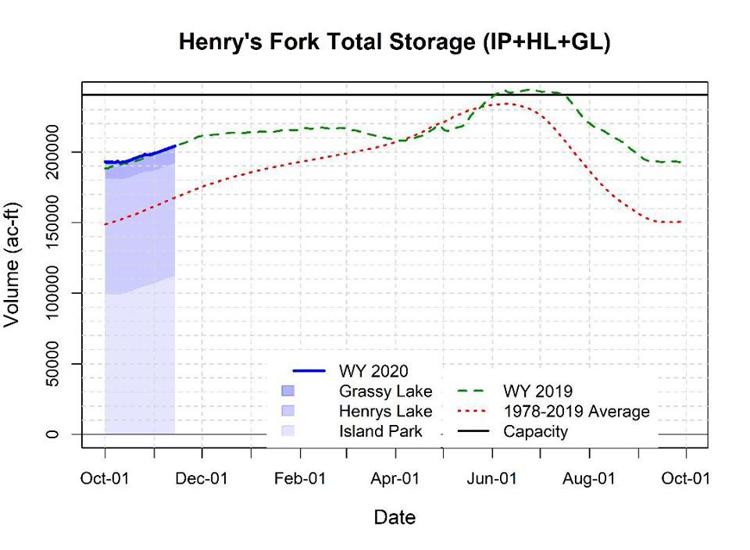 According to Henry's Fork Foundation's Senior Scientist Rob Van Kirk, Ph.D, dry weather and warm temperatures this month have reduced both the natural flow and the Water Year precipitation. Since the water year began on October 1, just 63% of average precipitation had fallen at the end of last week, and both long and short term forecasts don't promise much change in the dry weather.
When you turn on the tap, the water that comes out has its source in the Henry's Fork watershed, including Henry's Lake, the Island Park Reservoir, and Grassy Lake. Although dry weather works against these reservoirs staying full, careful management is keeping more water in all of them than usual this year. They can't always control how much flows in, but they can reduce the outflow to keep the level up when that seems like a good idea. Later on, colder weather will reduce both the inflow and outflow by freezing, and still later the spring melt will increase the levels even more. Good management and prioritizing where and when the water goes will help us walk the line between drought and flooding, knowing when to hold 'em and when to fold 'em.