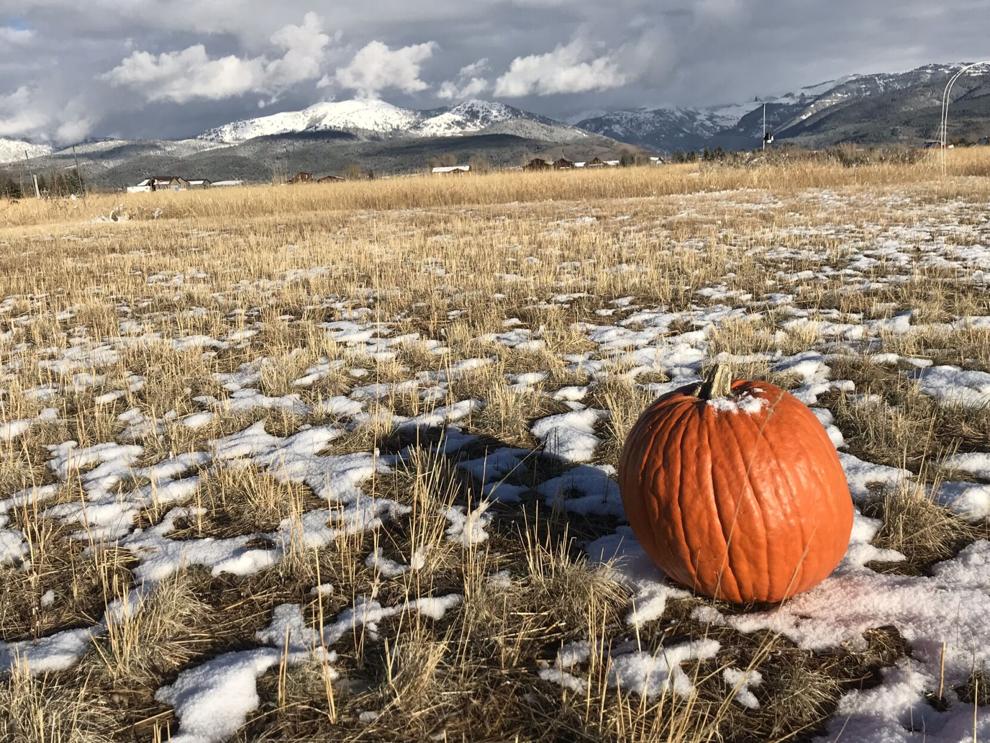 October is an active and exciting weather month in these parts. As fall and winter arm-wrestle for dominance, we begin the month in cool, crisp air with harvest on the breeze and fiery colors rustling in the trees. As the month goes on, the arm-wrestle becomes more like a bronc ride as winter kicks up its heels. Daytime highs drop from the mid-60s F at the start of the ride to 50 by Halloween. October 5th is the day that our average nighttime lows drop to freezing and won't be back above until May.
October 1st is the beginning of the water year, and our snow season begins on October 17th, when the average snow water equivalent exceeds 0.1 inch. The snow season will last for over six and a half months. Around here, a white Christmas isn't a question; it's a white Halloween that we wonder about.
By the end of October, we have almost an hour and a half less daylight than we did at the beginning, and those fiery bright leaves have turned brown and fly on the wind like witches on broomsticks. Their rustle becomes a dry clatter, their air more earthy. Last year on October 25th, we awoke to four and a half inches of new snow and went to bed in below-zero temperatures. Although old man winter doesn't officially arrive until late December, it's usually clear that he is winning the battle by the end of October. He is undefeated, after all. In between, there is plenty of drama in store; stay tuned to the Teton Valley Weather Facebook page as it unfolds before our eyes.