Last week, the Climate Prediction Center upgraded our longstanding La Niña Watch to a La Niña Advisory. The girl has arrived!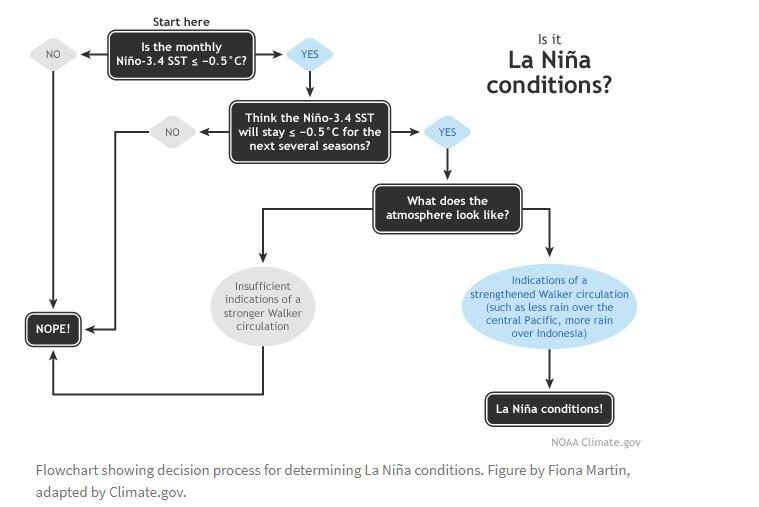 The change in the wording means that anticipated changes are happening, which will impact the global circulation to bring cold temperatures and plenty of snow to us this winter. This is good news for winter sports lovers and for everyone who needs water and food to live. That's most of us, but I'm not so sure about a few. (Not mentioning any names.)
At its most basic, the El Niño/La Niña cycle begins with water temperature changes in the Pacific Ocean down near the equator. When South American fishermen noticed warmer ocean temperatures, usually around Christmas, they called it El Niño after the Christ child. Colder sea surface temperatures seen in other years came to be called La Niña. For the fishermen, this had implications for their harvest, but we now know it has worldwide weather implications for the rest of us too. Nature cycles back and forth between El Niño and La Niña patterns every two to seven years. It's the La Niña side of the cycle that is setting up again this year.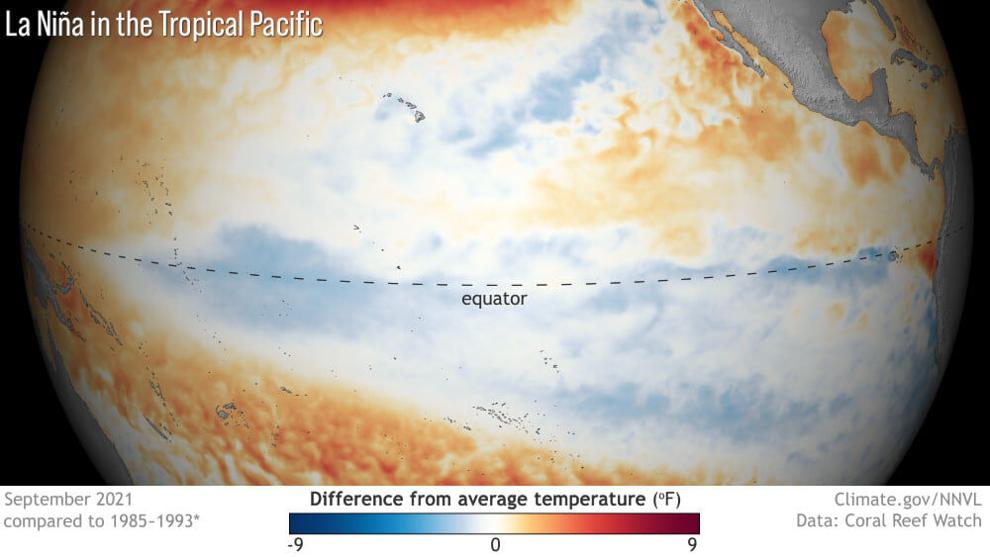 In La Niña winters, our part of the world gets a better chance of colder than average temperatures and more snow than normal. But I say better chance because many other factors are at play too; La Niña isn't the only player in the game. Last year was also a La Niña year, and our snowfall wasn't spectacular. This year, we're hoping for better to fend off a multi-year drought when all that mountain snow melts and flows down to us in the spring.
The Old Farmer's Almanac isn't so sure about La Niña's impact on us. It says this winter in the Intermountain West will be slightly colder than average but with below-normal snowfall. On the other hand, NOAA's Climate Prediction Center predicts normal temperatures this winter and somewhat above-normal precipitation. So this year, I'm rooting for the CPC.