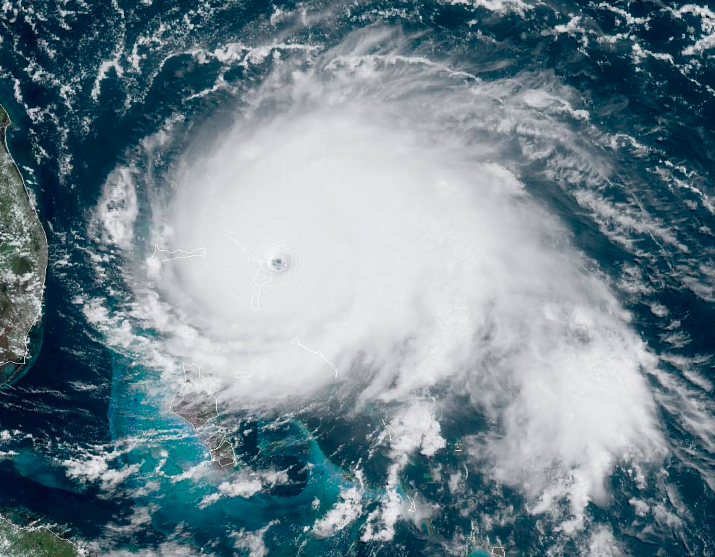 When I first started as your genial Teton Valley Weatherman back in 2015 I really believed that there would be no need to even mention hurricanes. That was fine with me. Having grown up in Florida and been through a few of them, it was good to be in a place where, I thought, hurricanes were completely irrelevant. But once again, the weatherman was wrong.
First of all, our weather here in Teton Valley is sometimes directly affected by the remains of hurricanes and tropical storms that move up the coast and then barrel across California and head our way. They are no more than stormy post-tropical disturbances by the time they get here, and what was a flood and mudslide menace to the coast sometimes becomes a welcome drought breaker and fire quencher here. But there's much more to the importance of hurricanes to Teton Valley.
Human connections are what make hurricanes and other threatening conditions in other parts of the world impossible for a Teton Valley weatherman to ignore. We have people in the valley with friends, loved ones, and financial interests in all parts of the world. We also have Teton Valley folks visiting, living, and working all over the planet. When it comes to hurricanes this week, those places include the U.S. Virgin Islands, Puerto Rico, the Bahamas, Florida, and the entire east coast of the United States. The list of people is endless, Mary in the islands, Curt in Florida… Chances are you know someone in the area affected or threatened by Hurricane Dorian this week. That makes it a concern for Teton Valley even though it's 2000 miles away.
So on the Teton Valley Weather Facebook page, don't expect to find talk of only the weather that impacts Teton Valley directly. Feel free to include your input on anything going on in the natural world that is of concern to the good people here.