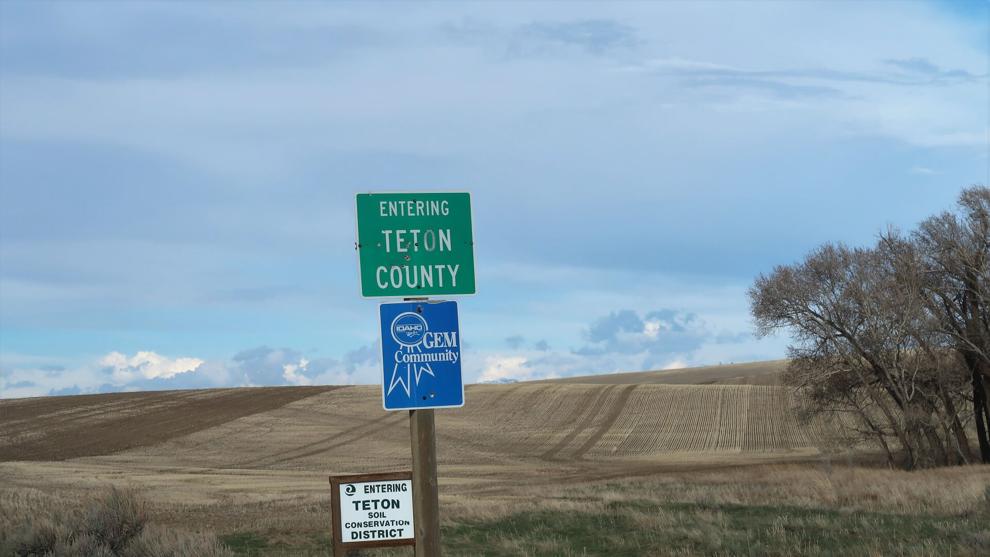 A little cool and fairly dry. That about sums up last month in Teton Valley. Our daily high temperature set a new record on the last day of the month, and overall, we were just a few tenths of a degree above the historical average for April daytime highs. But that was more than balanced out with nighttime lows several tenths of a degree below average. That made the overall average April temperature this year a degree below average, 37.4 compared to 38.5, despite that exceptionally warm day at the end.
For my fellow Teton Valley gardeners out there, the average low temperature the first week of May is right around freezing, and forecasts call for temperatures a little bit lower this week. Just sayin'.
Of course, all of these averages are based on historical data, which is sometimes pieced together from different locations around and near the valley. For recent conditions, we use the airport in Driggs, which has consistent reporting going back 15 years. Of course, your own location may be very different; even in a relatively small area like Teton Valley, there is no completely representative spot. For historical averages, there are several sources, each with its own period of record and variety of reporting locations.
As for precipitation last month, at this location just north of the airport in Driggs, we received an inch of precipitation, rain and melted snow. That is less than the 1.3 inch average we expect in April.
If you thought April was windy, at times you were right. But the big gusts were balanced out by calm winds on other days, and we turned out below the overall April average wind speed for the past few years. (April of 2019 was particularly windy if you remember.)
Unfortunately, one of the most out-of-whack things about this April was the smoke in the air for a few days from the nearby Lavaside wildfire. Smoke in our air later in the summer isn't unusual, but in April, not so much.
Looking ahead, May tends to be almost 10 degrees warmer than April and is one of our two rainiest months of the year, with nearly 2 inches of rainfall on average. As of this writing on May 2, we are sneaking up on that total with one hundredth of an inch of rain in the bucket already. Keep it coming!