With the chance of some snow coming our way this week, let's take a second look at how to accurately figure out how much snow fell and how to report it.  If you report it to the National Weather Service, they prefer that you measure it as soon as possible after the snow stops falling, before it settles.  If you report to CoCoRaHS, they like you to do it at 7 AM local time each day.
There are web sites where you can view 24-hour snowfall measurements nationwide. These are reported to the National Weather Service at https://www.weather.gov/source/crh/snowmap.html or the Community Cooperative Rain, Hail & Snow Network at http://data.cocorahs.org/cocorahs/maps/?country=usa&state=id. On the maps, you can zoom into your local area to see what people are seeing, or you can move around to anywhere else in the country. This might be useful if you plan a trip or want to check on conditions at a distant friend or loved one's location.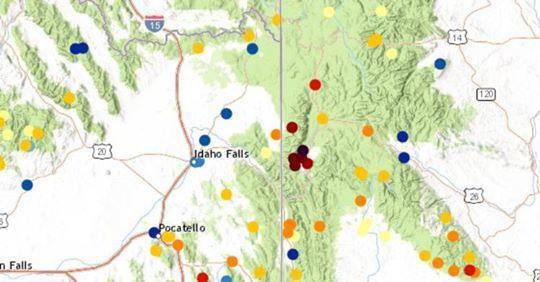 If you decide to contribute your snow measurements to the National Weather Service office in Pocatello, the easiest way is to post them on the US National Weather Service Pocatello Idaho Facebook page. Here are a few things to remember about measuring snowfall. To be sure you are only reporting the new snowfall (not including the old snow on the ground), it's best to put out a white board level with the existing snow before the snow starts. You'll also want to mark its location with a stick so you can find it after the snow falls. Using a table or car hood for a measuring spot is convenient, but because it's raised and a different temperature than the ground, snow will collect on it at a different rate than it does on the ground.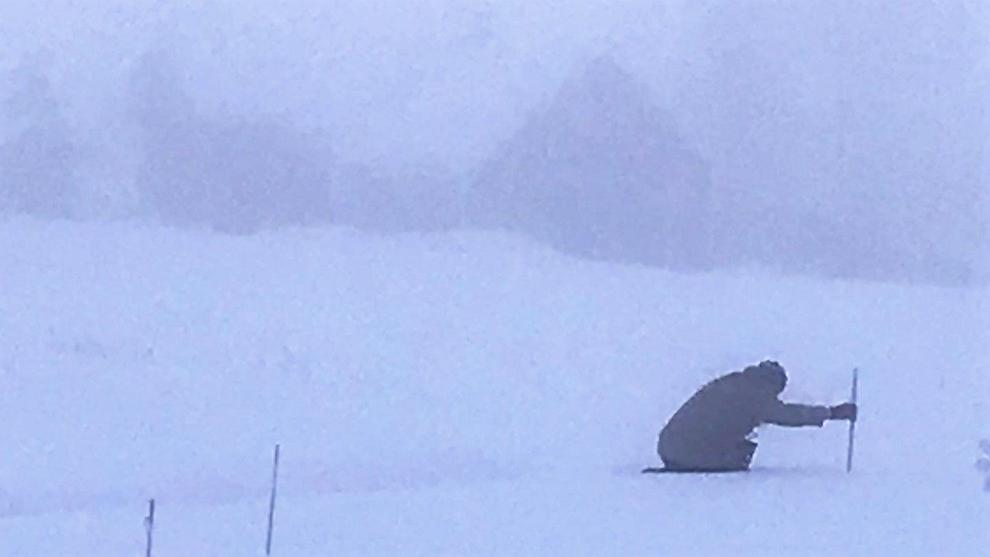 Your board should be located away from obstacles like houses or trees or anything that might cause the snow to drift up in the spot you select. Wind will cause drifting anyway or scour the board clean, so it's a good idea to have a few boards and average them, using your best judgment about which is most representative.
When it's time to measure, the NWS prefers your measurement in tenths of an inch, not the sixteenths seen on most rulers. You can convert it or get a ruler marked off in tenths. An engineer's ruler will do, as long as the measurements begin at the end, not in from the end a bit. There are also special rulers available for measuring snow. I like to put a small rubber band around the ruler and use it to mark the snow depth I just measured, then measure it again in several places to be sure it's fairly consistent.  A headlamp helps if you are making your measurements while snow is falling or while it's dark.
Report your measurement to the nearest tenth of an inch. If there is less than a tenth of an inch, or if you know you saw snow fall but none is showing on your board, report a trace of snow for that period. Frost usually doesn't count as snowfall.
After you've made your measurement, it's important to pick up the board, clear off the snow, and place it level with the top of the existing snow. Clearing the board can sometimes be done with your glove, and sometimes it takes a scraper of some sort. When there is a lot of ice in the mix, you may need a small pry bar to get the board up.
If you want to make an additional measurement of total snow depth on the ground, sometimes you're gonna need a bigger ruler, but the technique's the same. Take several measurements and average them just in case your ruler hits a log or a gold nugget under the snow.
If all you're measuring is snow depth, you're done. Come on in where it's warm and report your results. If you want, you can take core samples and determine the snow's water equivalent, but that's a whole different blog.