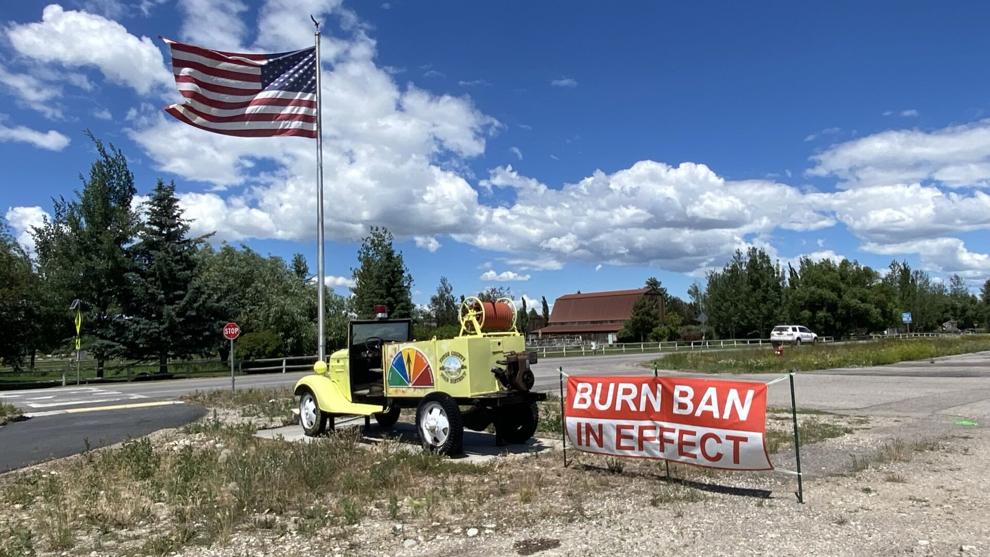 It seems like we were just welcoming in June. After a surprise late May rainfall brought that month up to average, there was no such June surprise. We got a little rain late in the month, but it amounted to only a quarter of our monthly average rainfall for June. And then came the late June, early July heatwave.
Temperatures in the 90s F might be considered mild summer days for some places in the country, but not here in Teton Valley. Combing through the weather data at the Driggs-Reed Memorial Airport, we find that in the last ten Julys, we have only gone above 90 degrees twice, in 2013 and 2014. By the Fourth of July, we will likely add 2021 to the list. The hottest July 4th on record here was in the year 1954, when it reached 90. The historical average Independence Day temperature is 80.
But along with the drying heat and wind this year comes a lack of rainfall. June typically produces about 2 inches of rain; this year, less than half an inch fell. And July typically only gives us half the rainfall of June. That, of course, is a recipe for wildfires. All you need is a spark. In the case of naturally caused fires, that spark can be a lightning strike. In the case of human caused fires, it can be an ember from a campfire, a cigarette tossed out of a car window, an exploding target, a trailer dragging its safety chain, welding, fireworks, or the hot underside of a vehicle parked in tall grass, to name a few. We can't stop the lightning, but as Smokey says, only you can prevent the human-caused kind of wildfires. So please love your country by being mindful of the current situation when you consider if, when, and where to do anything that could cause that spark. In conditions like this, that's all it takes.