Each year, the highlight of many a young meteorology student's life is the North American collegiate weather forecasting competition, the Wx Challenge. If you think Homecoming and Superbowl are exciting, you ain't seen nothing compared to this! The event goes for ten weeks and includes surprise cities each week for which competitors predict the high and low temperature, precipitation amount, and the high wind speed. Only the top forecasters get a pass to the next round and a chance to win the coveted Wx Challenge Team Trophy.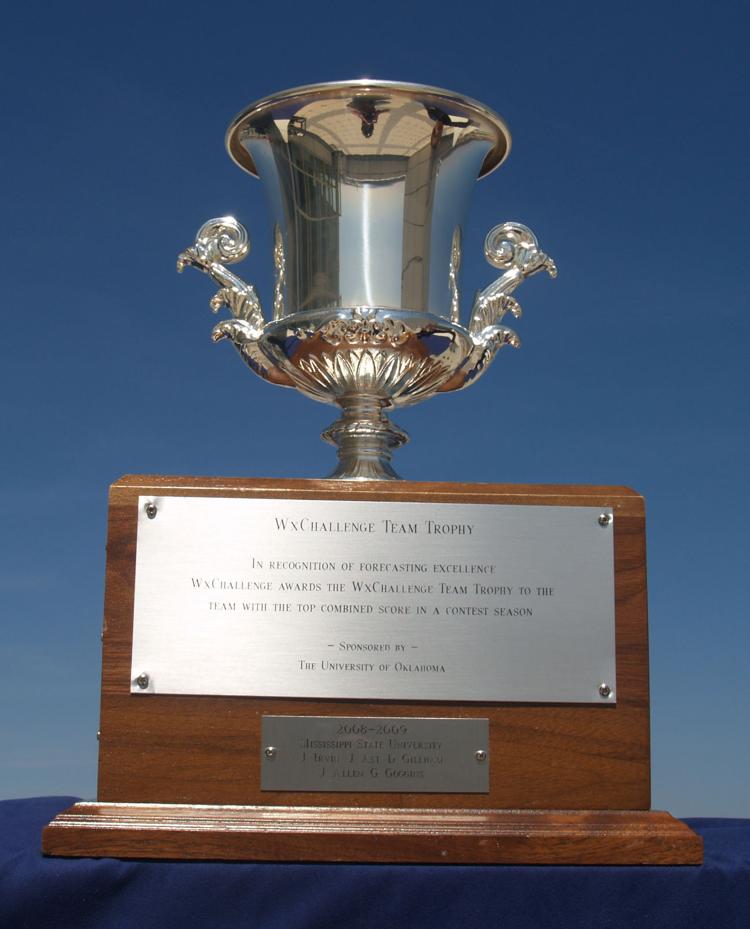 As part of your family's educational enhancement in these stay at home times, why not set up a weather forecasting contest of your own? Scale down the collegiate contest to just one week of daily forecasts. Each participant forecasts (or guesses) what the high and low temperatures will be, whether it will rain or snow, and what the top wind speed will be. If you want to make it even simpler, choose a time of day, say noon, and forecast conditions for that time only. Devise a plan to score each forecast based on the actual conditions the next day. You'll need to agree on a source for the actual conditions, either your own home weather station (everybody has one of those, right?) or one you can check on the internet. You might use an error point system, with one error point for each degree your temperature forecasts are off, maybe another error point for each MPH you are off on your wind speed forecast and for each 1/100 of an inch you are off on your precipitation forecast. Whoever has the lowest score wins, just like golf. The rules and scoring procedure are more complicated for the official Wx Challenge, of course, but make up some that your family will enjoy and have fun with.
Helpful Hint: When I taught forecasting in school, I always said to begin with the "tomorrow will be about like today" forecast, and stick to it unless you have some reason to believe it will be different. Recognizing those reasons are what the art of forecasting is all about.
Maybe you can put together a trophy or certificate for the best forecaster in the family, and let us sing their praises on the Teton Valley Weather Page as well. We might even make you an honorary genial Teton Valley Weather Forecaster.