When is a good time to prepare for a disaster? Years before the disaster hits, of course. When's the second best time? Now! Whether you're home alone or home with several in your household, you probably have the time and the interest to fill out that Individual and Family Disaster Preparedness Plan from Teton County Emergency Management.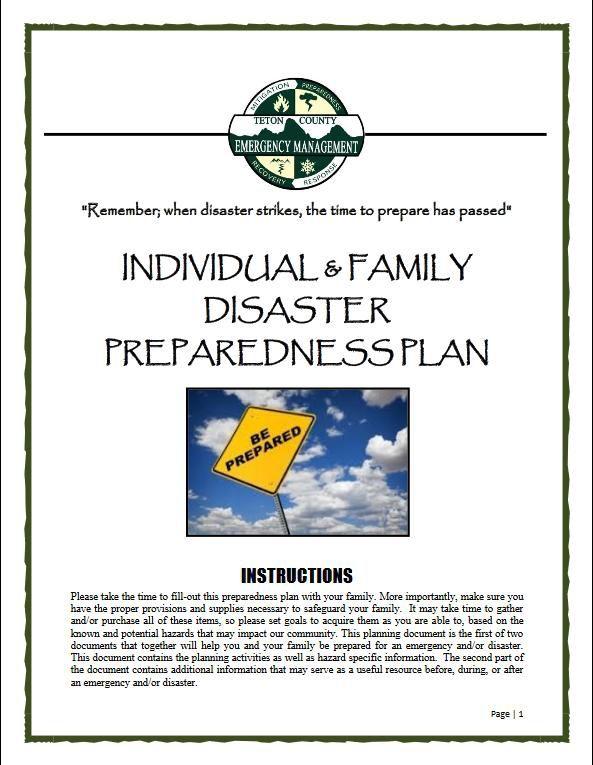 If you have already picked up a paper copy or one on a thumb drive, great! If not, go to Teton County Emergency Management's web site and download one there. It's a formidable document in two parts. Going through it now while memories are fresh of the things that became issues during this emergency that you might not have dreamed would be a problem (toilet paper? hand sanitizer?). Recording your own thoughts from this situation as you fill it out will improve the document, tailor it to you and yours, and make it even more valuable next time.
There are many kinds of disasters. Most of us envision an explosion or a tornado or a fire or an asteroid falling from the sky. Many times, disasters don't come one at a time like they found out in the South last week when tornadoes hit quarantined communities. But this current disaster is very quiet and kind of sneaky by comparison, and the mitigation is not very heroic. Just stay home. We can do this. But while you are home, filling out this plan is a great use of the time you have and some of the most important education you and your household may ever have. Just do it. Together if you aren't alone.