Around here, November can be like a box of chocolates; you never know what you're gonna get. November is usually the transition time from fall to winter weather, but this year that transition seems to have started earlier than it has in recent years. More snow than normal and temperatures setting new record daily lows were the hallmark of October this year, not November. But does that early start mean the cold and snow are going to continue to be on the extra wintry side this November?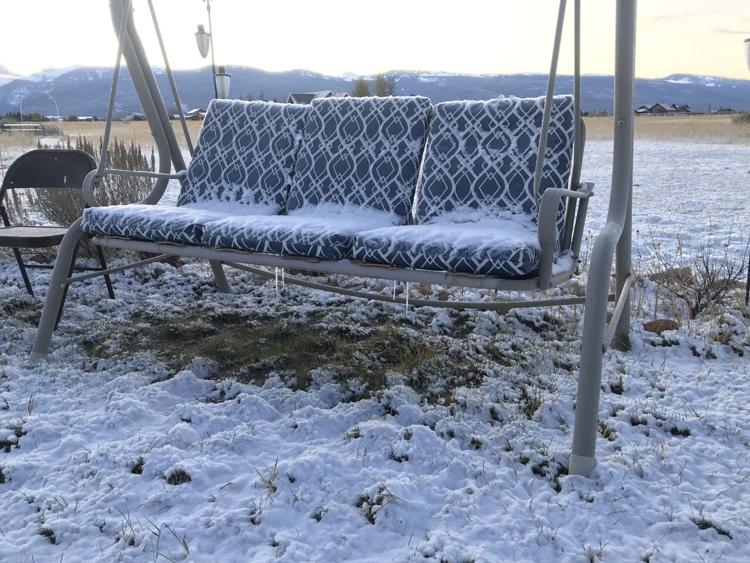 Not according to the Climate Prediction Center. They are foreseeing a warmer than average November for us with near normal precipitation. And not according to the Old Farmer's Almanac, either. They predict a warmer than average November too, and precipitation half an inch below average.
According to available records for Driggs, the average daily November high temperature is 41 F and the low is 17. But it's important to remember that these averages are based on fairly recent data compared to other locations. For example, the highs and lows on record from the airport in Driggs only go back to March of 2006. We have many accounts of much colder and snowier falls than this one, but consistent long term records are scarce. And worse than no data at all are the times that the blanks in Teton Valley weather data are filled in with data from somewhere else like Idaho Falls or Jackson. Of course that can be misleading when looking back for long term climate averages or records. The National Weather Service only considers a handful of locations in SE Idaho to be official "climate sites." These are places with a long enough consistent period of record and high enough quality weather stations that they track and officially declare record highs and lows. Nowhere in Teton Valley is one of those climate sites, unfortunately.
So when it comes to determining what's average and record setting in Teton Valley, those who have been here a while tell us one thing while the averages and records based on recent data might tell us something else. My advice is to take the recent data-based ideas of what's normal with a grain of salt and don't discount the memories of those who have been here for decades as tall tales. If it happened once here, it could happen again and it's best to be prepared. Just like a box of chocolates.