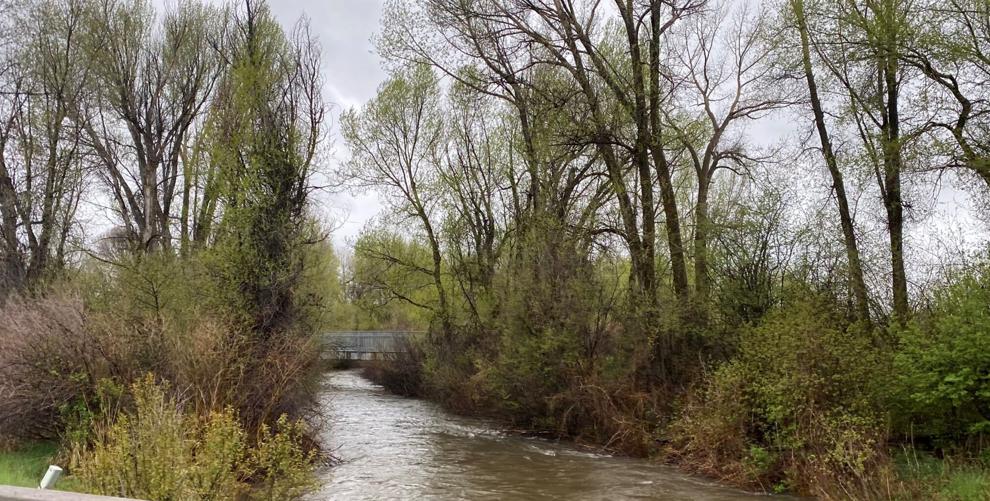 The realities of newspaper deadlines and the prospect of some interesting weather the last couple of days of May make a look back at May ill-advised at this point. Instead, we'll check out June from behind and see if the cool weather and improving water situation will continue through the rest of spring.
Spring will end, and summer will begin in June; that much we know. Whether it's the summer solstice at 3:14 AM on June 22nd or the designated start of meteorological summer on June 1st, seasons are sure to change. But what difference will it make for us here in Teton Valley?
On Saturday, daily precipitation around our watershed was the highest since September 20th, 2019. Let me say that again; more water fell on May 28th than we have seen in a single day for the past 32 months. We hope that this trend will continue into June and mitigate the drought of 2022.
The Old Farmer's Almanac predicted that our May would be slightly warmer and much wetter than normal. Like other forecasters, they have an undeniable record of accuracy, sometimes. They predict that June will be warmer than average by 3 degrees F, and precipitation will be average. Unfortunately, the historical average precipitation for June is less than for May. In fact, every month typically gets less precipitation than May. Between late May and early July, the chance of a rainy day gets cut in half and stays low until November.
Over at the Climate Prediction Center, long-range outlooks also have a mixed record of accuracy, but I think they have been getting much better in recent years. They anticipate June to begin with normal or a little above normal temperatures and above average precipitation. As the month plays out, though, they see June turning drier and considerably warmer than normal. That hot, dry trend continues in their longest range outlooks through the summer and into fall. This trend is certainly concerning since Teton Valley, along with most of southern Idaho, is officially in a severe to extreme drought.