If you go by the historical record of the past several years, we are past due for winter weather to begin in earnest. October 16th is often cited as the start of snow season, and we did have some snow before and after that date this year. Amounts varied widely, as they always do, but at this particular location north of the airport in Driggs, we had 5.5 inches of snow in October. That is nearly three times the average amount of snow we get in October, according to the fairly recent historical records we have. Last year, October was big for snow too, but those who have lived in Teton Valley for a long time will tell you of Octobers past with much more snow than that. Calling this a rising trend is probably very premature.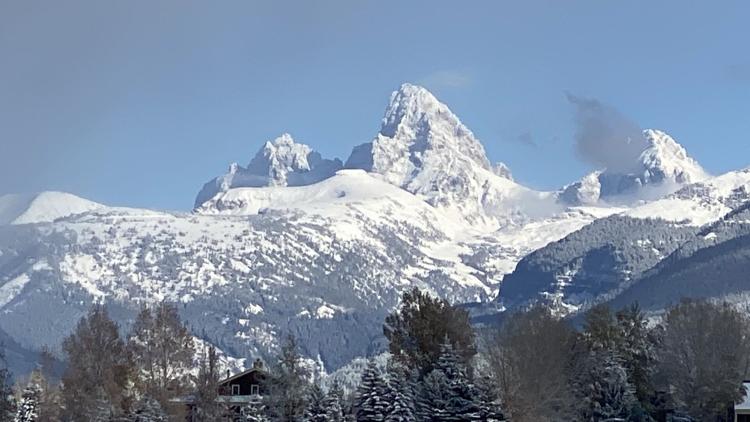 And just because we had more snow than we've had lately doesn't mean we had plenty of moisture. Far from it. In the big picture, what really matters isn't how deep the snow is, but how much water we get. At this location, I measured 0.89 inch of October rain and snow water equivalent, not even half of the 1.2 inch October average. And moving into November, no more significant moisture is seen for the first week of the month.
As for temperature, this past October was pretty average according to the best data we can find. If anything, temperatures ran a degree or two warmer than average, but given the short period of record we have to figure averages, it would be way too soon to call that any kind of trend.
What set this October apart from others was the wind, gusting over 20 MPH one third of the days, and of course that Blue Moon on Halloween.
As we move toward some big changes in the weather the first weekend in November, remember that November is usually about 13 degrees colder than October with more than four times the snow. That's a trend we should pay attention to because whether we want it or not, winter will be here any minute now. the Teton Valley Weather Facebook page and see it unfolding before your eyes.