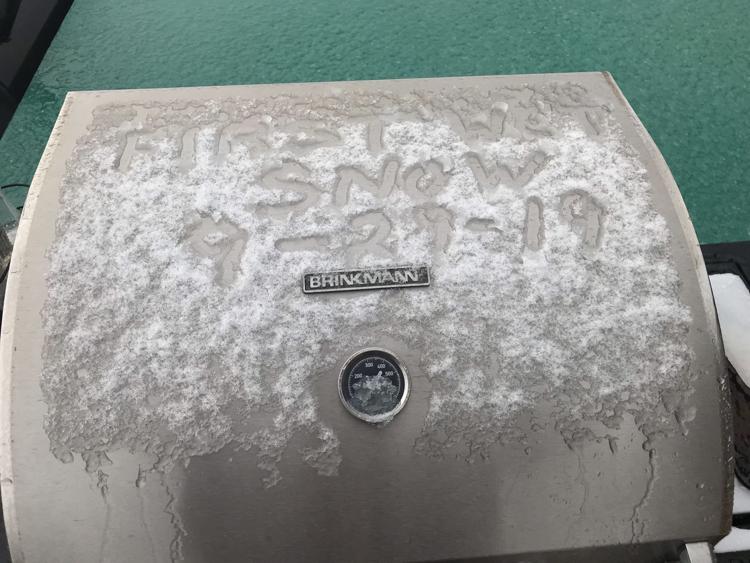 This year we enjoyed 100 snow free days in a row in Teton Valley, between June 21 and last Sunday. How strange is it to have snowfall in September? For the last decade, your genial Teton Valley weatherman has kept track of the first sticking snow at this location north of the Driggs-Reed Memorial Airport. I used the very scientific definition of sticking snow, that is snow that's deep enough and stays around long enough on something to write in. The earliest sticking snow during that time was on September 16 just year before last. And the latest was on October 25, 2010. So this year's September 29th snow was early, but not the earliest in the past decade.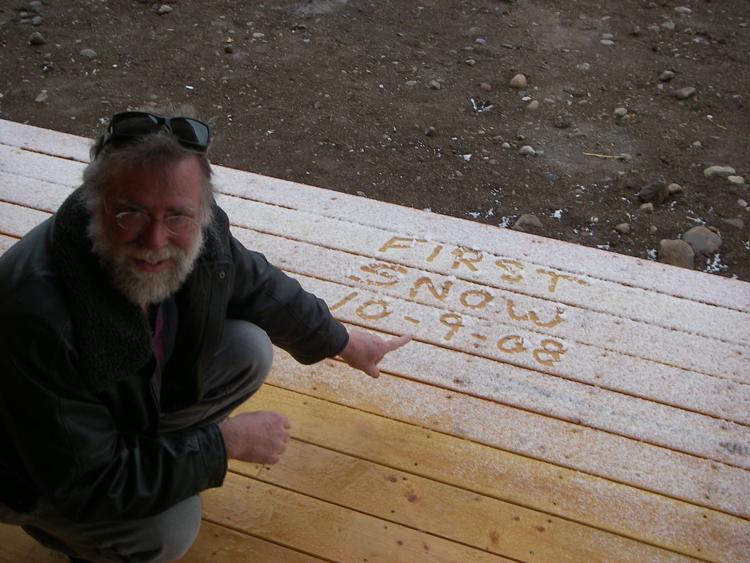 Since 2008 and before this year, all but three of the first snows happened in October. Only 2009, 2013, and 2017 saw September first snows. See the pattern? Every four years we get a September snow. It shouldn't have happened again until 2021, and yet it did last Sunday. Way out of line. Is this a sign that the weather really is going crazy?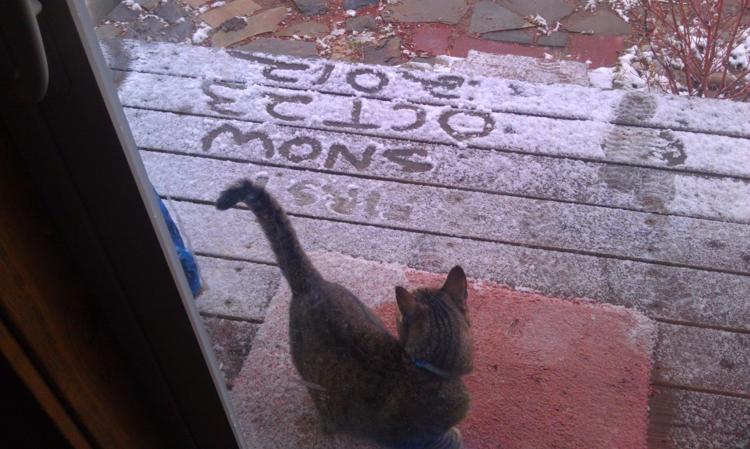 Presidential elections, leap year, the Olympics, the World Cup, and Teton Valley September snows are supposed to be quadrennial. That's not just science, it's math and fancy vocabulary too, so it must be true. But this year broke the pattern. Why?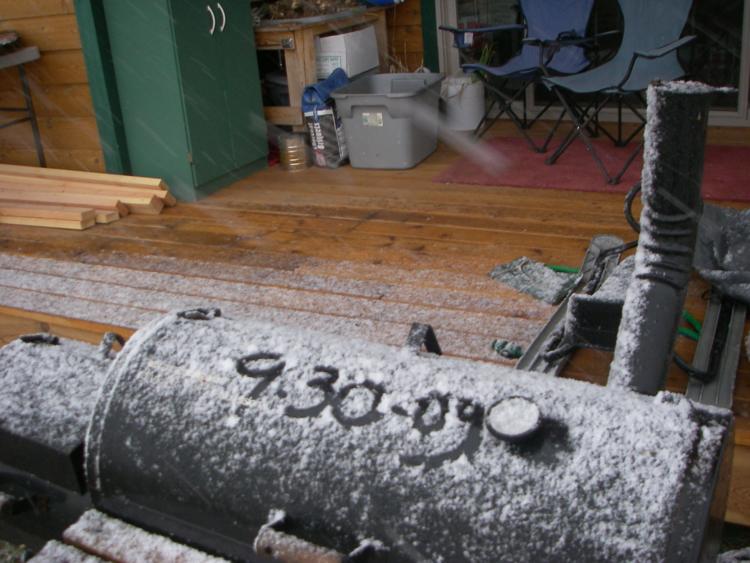 One way to explain it might be this. The last late September snow before this year was in 2009, exactly 10 years before this year's late September snow. Hmmm… coincidence, or have we discovered a new pattern? Or could it be that Teton Valley Weather is a free range chicken and any patterns we think we see are just setting us up to be surprised. I really think that might be it.