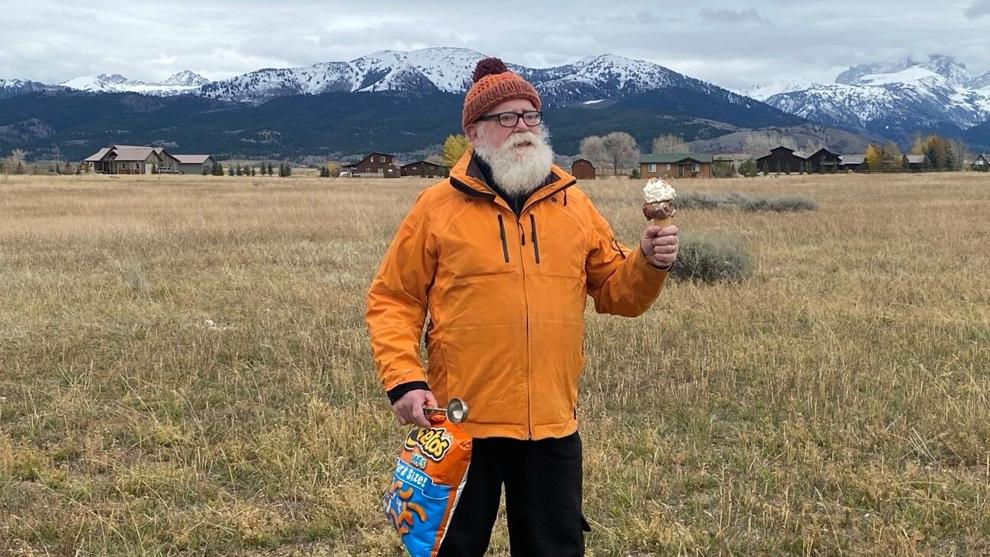 Last week's blog was about the fact that the La Niña weather pattern was happening and will impact our weather, probably for the snowier, this winter. But did that sound just a little bit familiar? 
Last November, the Teton Valley News Weather Blog was entitled "Hello Girl" and hailed the start of the La Niña year of 2020-21 last winter. But as I always do when talking about the El Niño/LaNiña cycle, I included this disclaimer about the children:
"It's important to understand that the La Niña/ El Niño pattern (El Niño-Southern Oscillation, or "ENSO" for short) is only one of many things that impact how the weather will be any given winter. But because this one was relatively recently discovered, it receives a lot of attention. Like the red sky in the morning poem, the ENSO condition is often, but not always, a good indicator of the weather to come."
And sure enough, two months later, the title of the blog was, "Where's The Snow???" and this is what we were asking:
"Looking back at the large amounts of snow we have had on the ground at this time of year in past years, many are wondering why this year is so different. We are in the midst of a La Niña weather pattern, which should be bringing us a wetter and colder winter. Where is it?"
We finally did get some snow, but last winter wasn't the spectacular snow year you might expect from a La Niña year. But it looks like the girl is going to get a second chance.
When two La Niña years happen in a row, it's known as a double-dip. Double dips are not uncommon. Our friends at the National Weather Service have recorded 15 back-to-back La Niña events, so this will make number 16. So what does a double-dip mean as far as the winter outlook? The records show that Eastern Idaho generally receives a wetter than normal and warmer than normal winter in the second year of a double-dip. 
If that pattern holds, we are looking at the possibility of plenty of snow, but maybe not the nice dry, deep powder skiers love. A warmer atmosphere will mean wetter snow and more melting on the valley floor between snowfalls. There have been Januaries when patches of bare ground were visible in Teton Valley. Slush and mud that refreezes to a sheet of ice during the colder spells, yuck! I hope it isn't that kind of winter. If so, we'll get the moisture we so badly need, but not in the form we want. Like the leprechauns, mischievous Halloween goblins, and misbehaving twin Niñas might warn you, "Be careful what you wish for."