Did you know that this October was the coldest on record for the state of Idaho? It was hard not to notice temperatures falling below zero and a few inches of snow on the ground before Halloween. But as surprising as it was, there were some heads up in the weather forecasts. I hope we remembered that our pets didn't get those forecasts and that preparing for the cold weather challenges our pets face, indoors and out, is our responsibility.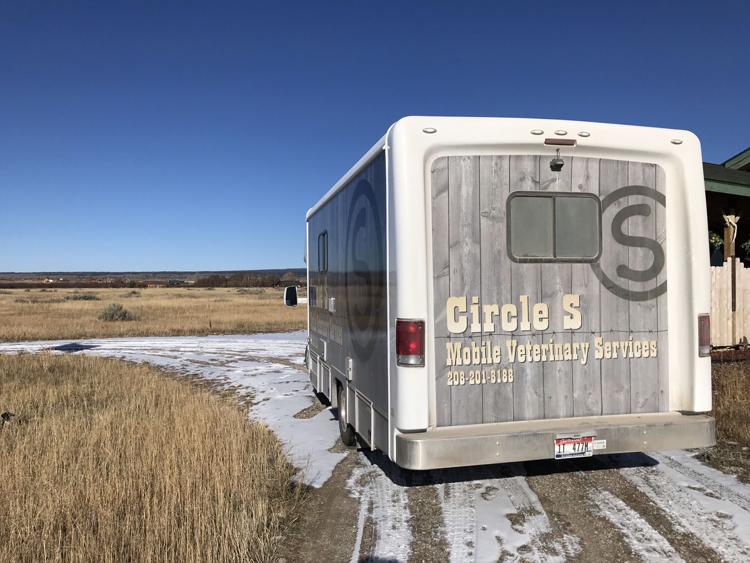 When I asked Circle S veterinarian Dr. Summer Winger, DVM and Katherine Polzin, CVT about this, the first thing they mentioned was a fresh water supply. "That's probably one of the most important things," said Summer about cats and dogs outside in the winter. And plenty of of food too. "Animals that are outside more, especially like cats, and barn cats, their source of mice isn't as much."
Cats are pretty smart about finding shelter in cold weather, they are a lot smarter than dogs in that way, says Summer, so dogs may need more help to create safe spaces. "A heated water bowl and someplace out of the weather," said Katherine.
Sometimes, cats are too good at finding warm places. Sometimes they will find warmth up under the hood of an automobile which is a deadly place to be in the morning when the car is started. "If there's cats in the neighborhood, you want to make sure to pound on the hood," said Summer. "They love to get up in that motor to get warm."
Even indoor pets face some winter hazards. Stove tops that used to be ok to jump up on are now hot. "Cats jump on the stove and they'll burn their feet," says Summer, "We see it. Cats, they don't think about it, it's been off all summer, and it only takes a brief moment..."
Dogs like to lick the salt that's used to melt ice and snow, and it can cause diarrhea and stomach irritation because salt is a laxative. There are pet-safe ice melts that you can use instead.
Many people bring their dogs inside when it's cold. If you've got a dog house, make sure it's dry. "Even straw, something that's gonna be dry, blankets, they have those out there and if they get wet they're gonna be worthless," cautioned Katherine.
"One thing we do see a fair amount in dogs is running through the deep snow and there's tin and things that get hidden under the snow so all of a sudden they get cut, just because they can't see it."
Katherine added a recreational exercise caution that when people go out in the back country with their dogs, the dogs posthole in the deep snow. "Lots of ACL tears in their knees." And, "we always know it's winter when we get our first ski cut. The dogs are running, they cut in front of them and run over them with a ski and slice their leg." Back country recreation in deep snow, don't overdo it unless your pet is a trained sled dog, "because it would be like you trying to run around in chest deep snow. And definitely not to take young dogs in deep snow, it's just hard on their joints as they're trying to develop."
We're having a nice November lull in the winter weather right now, but you know it will be back. Make sure your pets are ready for it too.