The impact a snowstorm has depends on more than how many inches of snow fall. As we saw again this past week, wind plays a very important role in determining the impact any storm has. Compare last Friday and Saturday. According to the data from the airport in Driggs, more than twice as much snow fell Friday than on Saturday, but because the wind held off until Saturday, the impact was far worse Saturday, closing Hwys 33 and 32. Friday, the highest the sustained wind got at the airport was 13 MPH compared to Saturday when it reached 35 MPH and gusted to 40 MPH. More wind means higher impact, even with less snow and sometimes with no snowfall at all.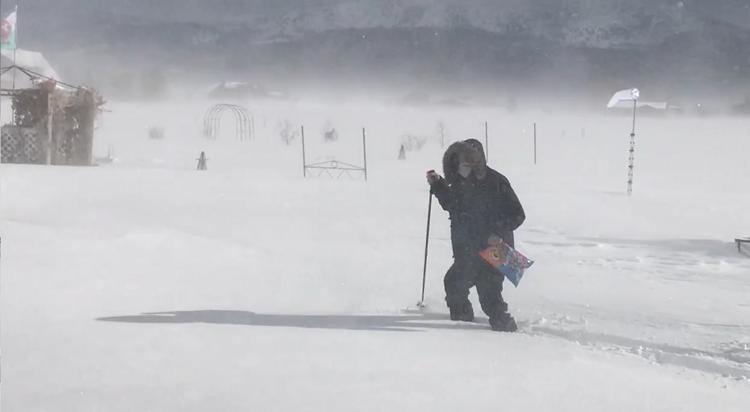 Snow blowing up from the ground can create white out, ground blizzard conditions even when little or no snow is actually falling. This impacts visibility and the ability of road crews to keep the roads open when they fill in again right behind the plow. But not all blowing snow is the same, even with similar wind speeds and snow on the ground. Lift is also important. Snow that blows strictly horizontally without much lift may only reach eye level above the ground and cause drifting but not major visibility problems. But if you add lift, waves of blowing snow can reach high into the atmosphere and wash across the area like ocean waves washing over a beach. Massive atmospheric waves of wind driven snow have even been observed from space. This explains why the strong wind and whiteouts come in waves with lulls in between on days like last Saturday.
The science of exactly how snow blows and drifts is very important. Understanding helps us control snow loads on structures, build and place effective snow fences, and predict where dangerous avalanche conditions will form. As people learn more about the behavior of blowing snow and the impact it has on our lives, we will all benefit with increased safety and comfort. Study kids, study!