Each year is different, so don't expect this year to be like the last. Still, there is some value in looking back at previous years to find patterns and learn typical ways that things change when they change.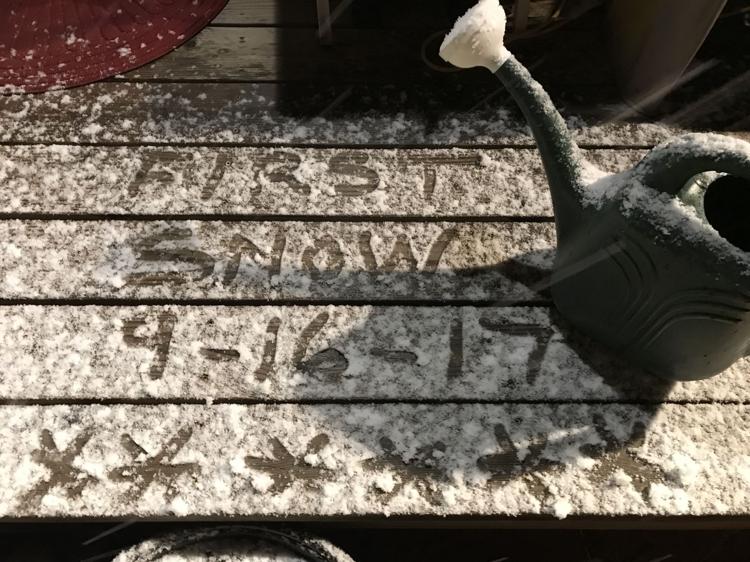 Last year, 2017, it was this week that we had our first snow. While it did dust the ground, that snow was less than a tenth of an inch deep and therefore not considered measurable snow. It was deep enough, however, for your Teton Valley Weatherman to create the uncontested very first snow angel in Teton Valley for the third year in a row.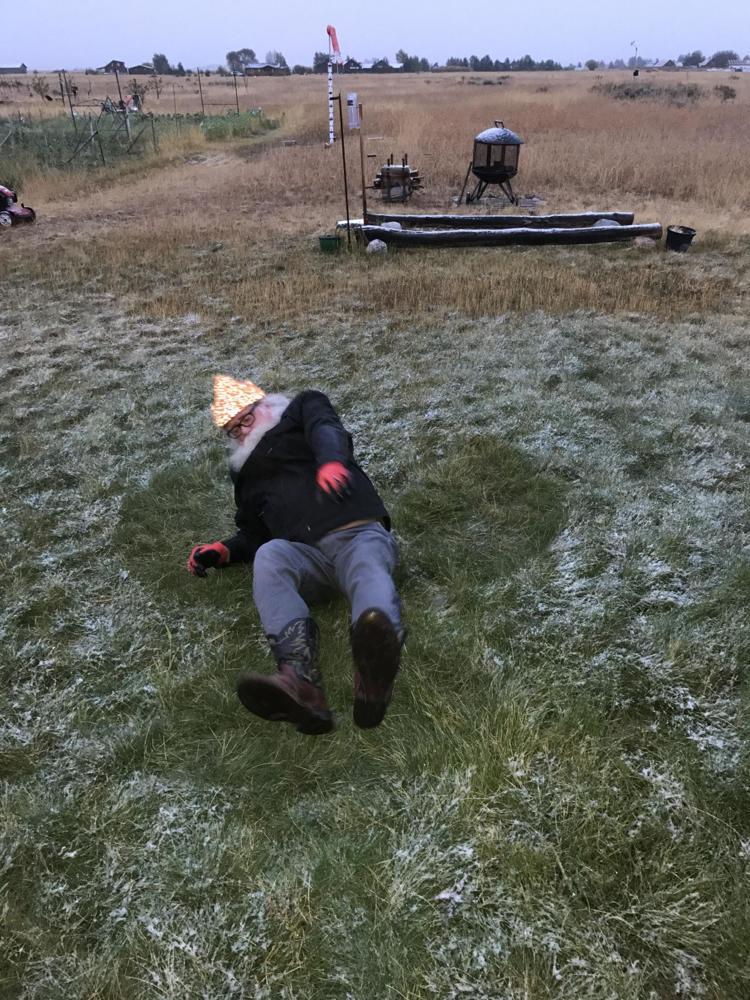 We had 4 or 5 of those light, unmeasurable snows the rest of September, often mixed with rain. Then, on October 2, we had our first measurable inch of very wet, sticky snow and temperatures barely dropped to freezing.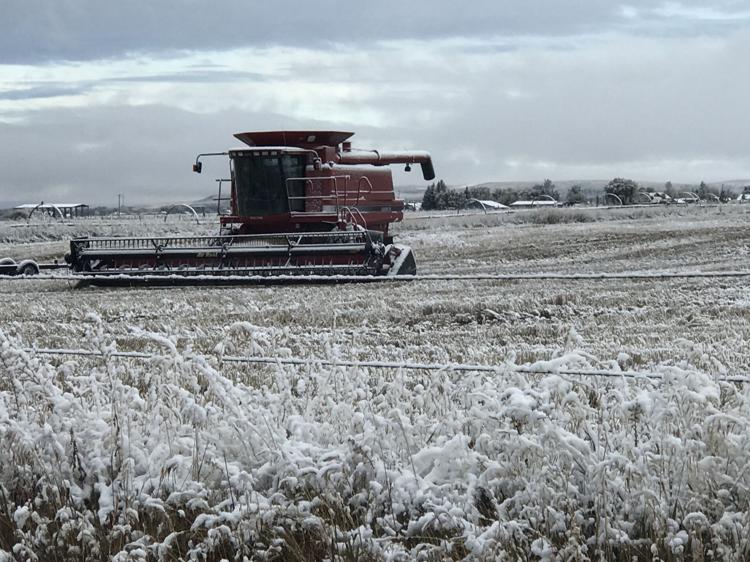 From then on, October saw rain, a thunderstorm, and half a dozen snowfalls, but only two of them were measurable.
So for those wondering when the snow is going to start, you can use last year as a guide and think any time now. But on the other hand, this year has had long hot spells and there is no La Niña in the forecast. What difference will it make? The only way to know for sure is to wait and see. Keep up with what your neighbors are seeing and share what you see on the Teton Valley Weather Facebook page. This week could be the start of several very interesting and eventful weeks ahead.