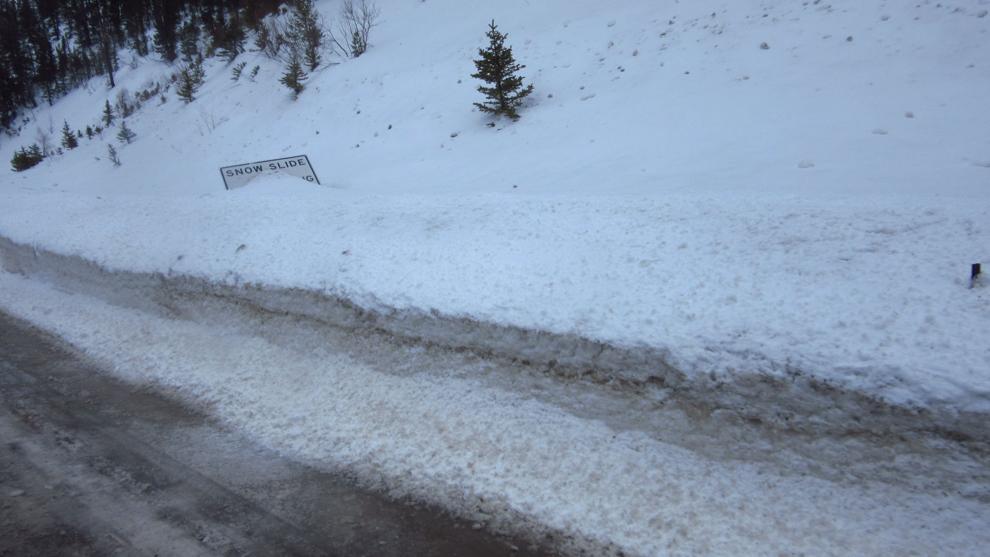 When this article was first published in February of 2017, we were in the middle of a particularly bad avalanche season. This year is worse. Even if you are not a back country winter sports enthusiast, you still may venture into avalanche territory just going to work. Read on:
---
In many parts of the world, avalanches are a concern only for winter sportsmen and explorers who venture into the back country on skis, snow machines, or snow shoes. But this winter has reminded us, not too gently, that any of us in Teton Valley can come face to face with an avalanche just driving to work.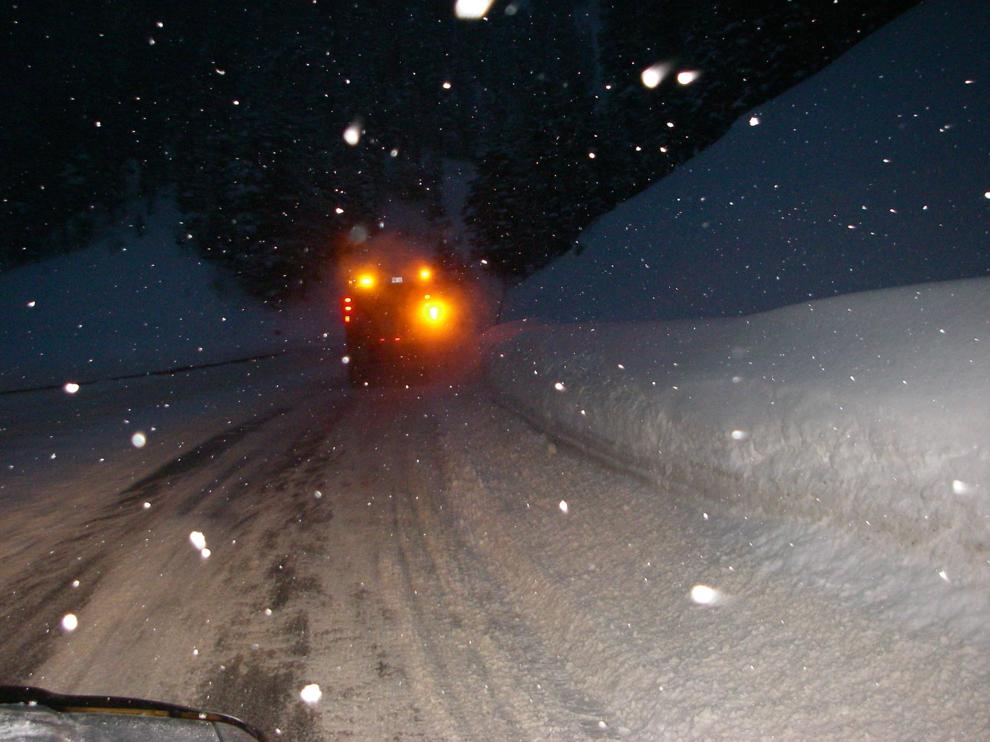 Avalanche safety must be taken seriously, and anyone who enjoys back country winter adventures without appropriate avalanche training in his bag of skills is not only a danger to himself but to everyone around him. Luckily, there is no shortage of such training in Teton Valley; just go to your favorite outdoor gear shop and ask. There are numerous online sources of avalanche safety information as well; just Google it. The Bridger Teton Avalanche Center, jhavalanche.org, is a great place to start in this part of the country. Don't let reading a web site or a pamphlet substitute for a full avalanche safety class, however. There is no substitute.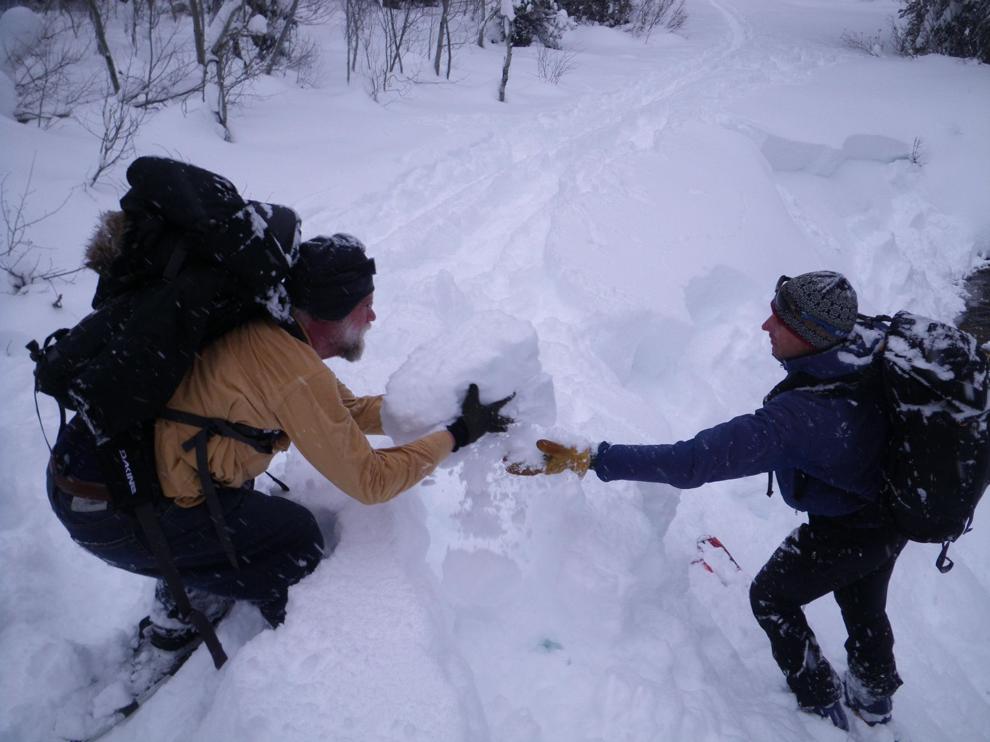 But what about the rest of us, those who are just driving along a mountain road listening to the radio and suddenly encounter that moving wall of snow that can only be one thing? Is there anything you could have done to avoid that precarious situation?
The first thing to know is that avalanches across active roads can be more powerful than you might imagine. They can, and do, sweep cars and trucks right off the road. Your vehicle is no match for the power of an avalanche. Another thing to understand is that an avalanche is not just a bunch of snow on the road. That heavy snow is full of trees, rocks, all kinds of debris that add to the danger of the avalanche. Being buried in the snow is just one hazard; being pinned or rammed by a broken tree trunk or rolling rock is very real as well.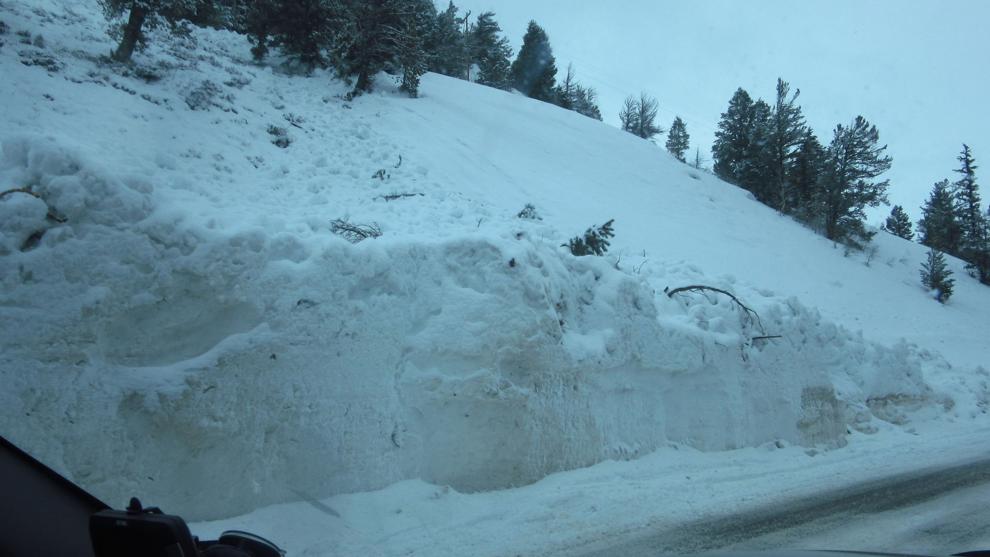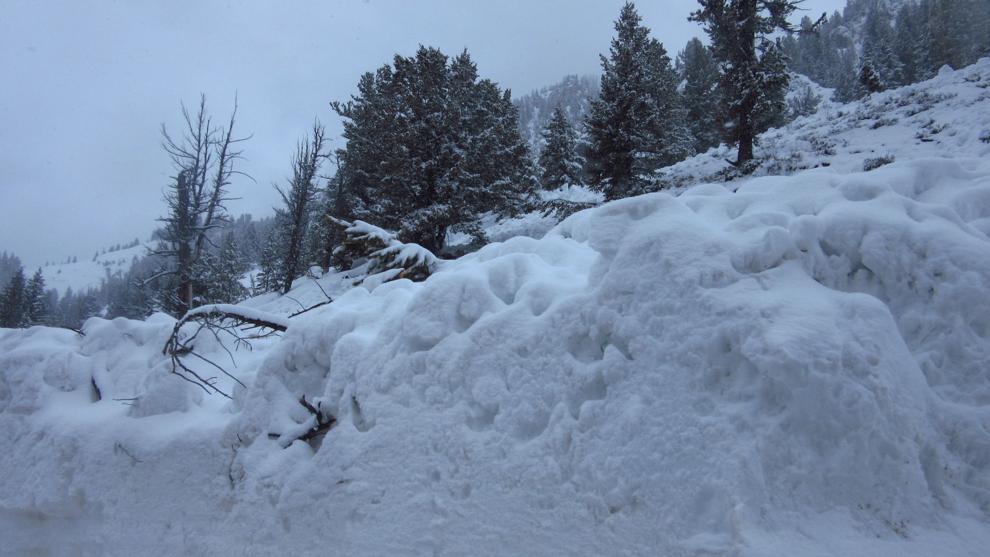 So what's a person to do? Should everyone who ever drives in the winter have avalanche training and a beacon strapped to his body? Well, maybe, but the only real way for that person to stay safe is to avoid avalanches. People with lots of training are out there watching the mountains and the weather, and they issue avalanche warnings for areas where avalanches are likely to happen. You will get these warning on your NOAA Weather Radio, at the Bridger Teton Avalanche Center web site, and through various apps on your smartphone if you are in territory with coverage. All a person has to do is heed their warnings and not travel into warned areas. If you don't have the opportunity to take the training yourself, take advantage of the knowledge of those who do. Listen to the avalanche warnings and follow their advice.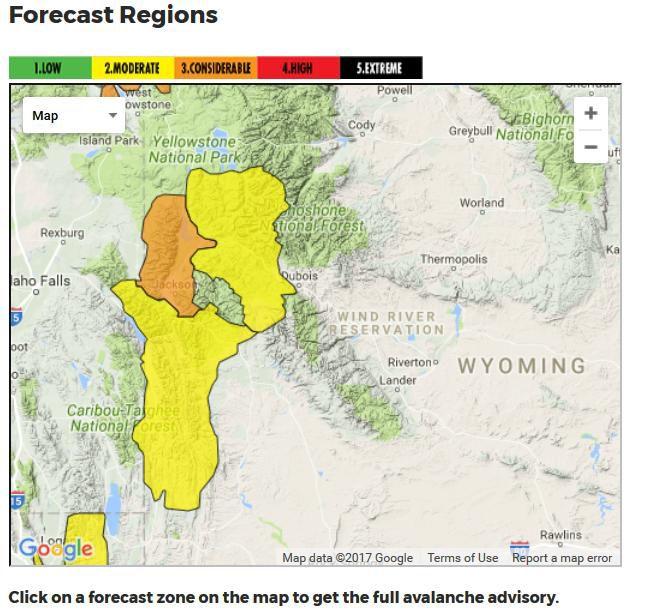 And most importantly when in your car, never drive around a barricade or past a sign onto a closed road. Whether closed for avalanche conditions or some other reason, doing so is not only illegal, but subjects you and the first responders who come to get you out to unnecessary danger. Just don't do it.