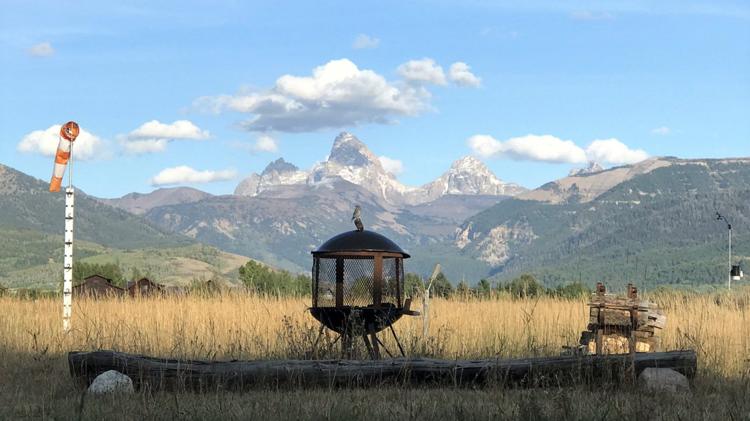 Fall officially begins on Monday the 23rd, but are things running backwards? So far by several measurements around Teton Valley, this September has been about twice as wet as normal. And according to the outlook for this week from the Climate Prediction Center, we are set to stay above average though the week. But then the outlook for the last full week of September brings us down well below average to finish off the month. This would be unusual since normally, rainfall increases slightly through September.
The same reversal of normal happens when we look at the long term forecasts for temperature the rest of September. The CPC predicts the next week or so to be cooler than average, but then the last week of the month to be above. Normally, temperatures fall through September, not rise.
Will this backwards trend continue? Probably not. The long term seasonal outlooks for fall into winter continue to show above average temperatures and near average precipitation. Temperatures are seen to be solidly above average through the holidays, then moderate to only slightly above average the rest of the winter. Precipitation will be average for the start of the season, according to the CPC, but inch into the slightly above average range briefly toward New Year, then back off to normal again the rest of the winter.
Normally, fall precipitation is more likely to be a mix of rain and snow until Thanksgiving time, then we have snow alone for three months. If the outlooks are right, that is how it will go this season, with a warmer and wetter start.