There has never been a year like 1988. Let's hope there never is.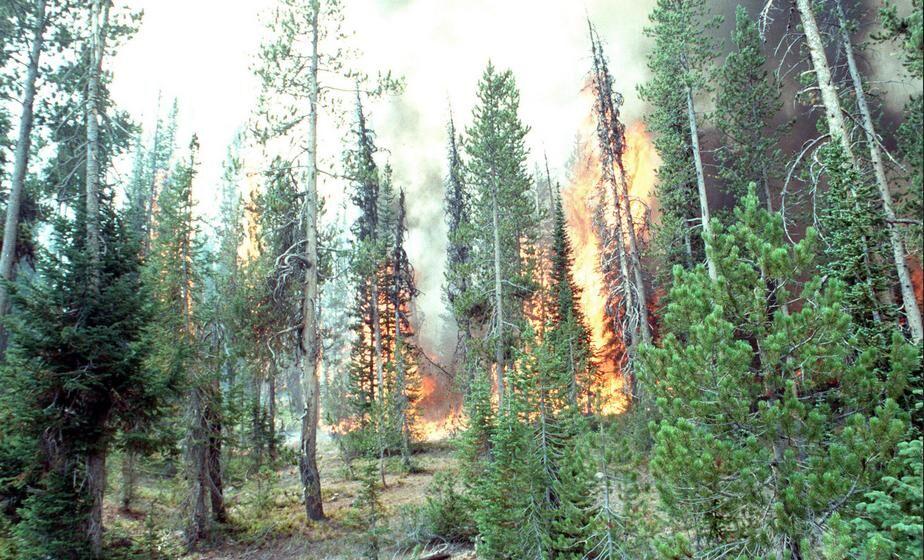 For years, Vancie and other friends have been giving Teton Valley Weather a heads up about 1988, the year Yellowstone burned. Every year we look for signs that there might be a return to the dry, hot conditions that made the drought and wildfires of 1988 possible. On June 1st, Dave thought he saw them and commented, "Feels like the weather leading up to the '88 fires...damp spring, then no moisture in June or July...hope not!" Could 2021 be the new 1988? A chilling thought.
We don't have consistent historical records for Teton Valley's weather back past 2006, but we do have stories about how hot, dry, and smoky it was in the valley the summer of 1988. But we can check nearby locations like the Idaho Falls airport; June of 1988 there was hot and dry. It reached 102 F on the 25th of the month, with no measurable rainfall reported the whole month. For comparison, this year in IF, they have had no rainfall either, and the June high so far has been 92 F on June 3d and 4th. On June 4th of 1988, it was also 92 in Idaho Falls. This was on a day that the average high temperature in Idaho Falls is 72, twenty degrees cooler. In Pocatello, it reached 103 in June of 1988 with no measurable precipitation either. So far this month, Pokey has reached 95 in a month that typically reaches 79 there.
So, the comparison between this year and 1988 is valid so far. But changes happen fast, as we saw in May's total rainfall. Just because it looks like a duck and sounds like a duck doesn't mean it's a duck… yet. Stay tuned, we are watching, and if 2021 continues to imitate 1988, we will update you on what to expect and prepare for.