Jennifer Nalley had already managed to accomplish a lot in a life that was tragically cut short this week. 
Nalley had helped found an international sport, was a NASA Aerospace scholar, and taught physics as well as high level math.
And those are just her professional achievements. 
"I think that what was unique about her was that she was not a pretentious person in spite of being the most intelligent person in the room," said Ziv Kruger, who knew Nalley in Austin, Texas. "That is not common in my experience."
On Nalley's LinkedIn profile are included presentations on quantum cryptography, dark energy and gravity probes. In addition to teaching, Nalley was a physics lab instructor at Texas State University.
Nalley brought a keen interest in physics and math to her other pursuits.
"She was the smartest person on our team," said Elyse Archer, one of Nalley's friends who was on the roller derby team, the Jackson Hole Juggernauts. "She would explain the physics behind everything, when we were doing drills, she would try to explain the science of them."
One of Nalley's great loves was the flat track roller derby, a sport she was involved with from its earliest years.
"Jennifer was a founding member of the Texas Roller girls," said Archer. "She skated with them from 2003 to 2009, then she retired."  
Nalley, who's roller name was Pixie Tourette, played with a team in Texas called the Hotrod Honeys.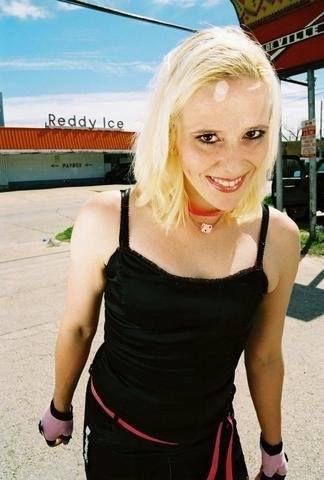 "There are no words to capture the pain we are feeling at losing our sister, friend, teammate, Hotrod por Vida, Pixie," the team posted on Facebook.
Nalley's life was devoted to the sport she was a part of creating. 
"Texas Rollergirls (the league) had been around for about a year by the time Pixie joined," said Jennifer Wilson, a friend and team mate of Nalley's in Austin. "It was a very new organization and one-of-a-kind sports league at the time… Roller derby was a huge part of her life and Pixie immensely influenced the league (and especially the Hotrod Honeys team) over the years. "
The roller derby league enjoys astounding success today. 
"Roller Derby is the first international sport created by women for women," said Kruger, who is a roller derby coach in Austin. "Since it came at a time that the internet was prevalent, it probably is the fastest spreading sport in history… it's now played on every continent. Jennifer was in the league that invented the game." 
Nalley worked hard at helping her team win.
"She mostly played in the blocker position," said Wilson. "Blockers are the backbone of a team.  She loved knocking down her opponents - she would come at them with a fierceness and then leave them on the ground, skating away with a cute little laugh." 
"She had this laugh," Archer also mentioned.  "When you would go out with her and she would laugh, people would look at you and think you're the funniest person in the world."
Nalley brought her passion for roller derby to the valley, which she moved to in November of 2015.
"She was on the marketing team [of the Jackson Hole Juggernauts] with me," said Archer. "She was really creative and had really good fundraising ideas."
"She always gave 100% to her team, family, students and friends," the Juggernauts said in a statement. "She was the most oddly brilliant and wonderful person we've ever met. Fiercely loyal, wonderfully inviting … Roller Derby Queen, physics nerd, punk rock enthusiast - you were lucky to have met her."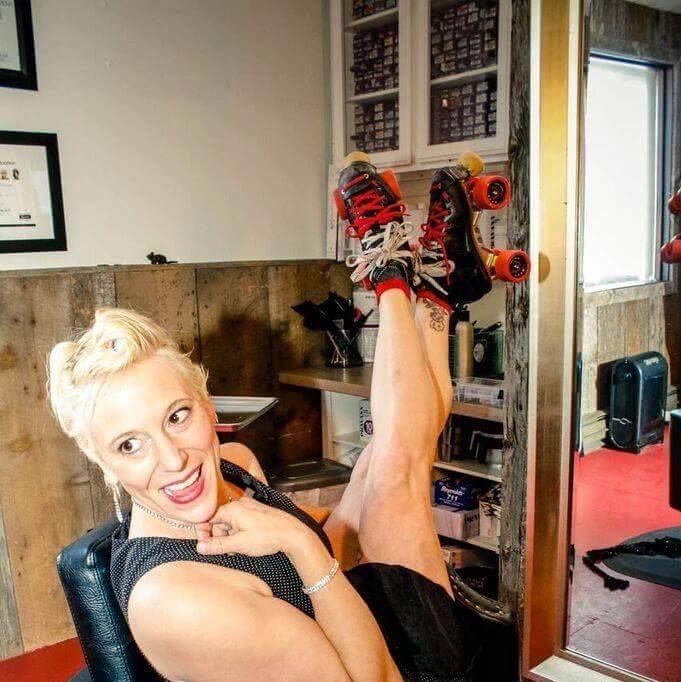 Nalley was originally from Half Moon Bay, California, spent a good deal of her life in Austin, Texas, but was no stranger to the Teton Valley, where her grandparents lived.  She moved to the valley to help care for her grandparents, who had reached their 90s.
"She loved it here," said Archer. "She wanted to have her child here."
A memorial service will be held for Nalley on July 9 at Powder Horn Park in Jackson, Wyoming from 3-5pm.
But people from all over are mourning her passing.
"She was a good friend," said Wilson from Austin, Texas.  "She was so generous and loving.  She was so interesting and erratic and funny and sweet.  A lot of people are very angry, hurt, and grieving right now.  She had an impact on many people's lives."