Christmas Bird Count aids in continent-wide research
The forecast for January 4 was inauspicious for a volunteer-driven bird-counting endeavor; 30 mph winds and diminished visibility really get in the way when you're snowshoeing, cross-country skiing, or driving around an assigned territory within a 15-mile diameter of Driggs trying to observe as many bird species as possible.
But Colin and Mary Chris Boeh, the coordinators of Teton Valley's Audubon Christmas Bird Count for the past four years, awoke to a (delightfully apropos) bluebird morning and rushed to start counting, as did 33 fellow participants. The youngest citizen scientist was the Boehs' 18-month-old son Harrison, and the oldest was 82 years young. The nasty weather didn't blow in until noon. In the evening, the volunteers gather at the Teton Regional Land Trust headquarters and shared their observations. Marya Moosman, who has been counting for ten years, said this year they had a discussion on how to differentiate crows from ravens (which apparently can be challenging even for seasoned bird watchers).
Mary Chris crunched the numbers and Colin, a wildlife guide in Grand Teton National Park who can spin a great yarn about critters, looked over the list to see what the story is. He said there isn't much to report out of the ordinary this year. Counters observed some gray partridges, two ring-necked pheasants, and one chukar, all introduced game birds that eluded hunters after being released in the fall. The gray partridges have successfully established itself with wild populations, but the errant chukar and pheasants probably won't make it. One sharp-shinned hawk was spotted, a rarity in the last five years. Although there are a number of the species here, they're hard to spot until the moment they choose to prey upon a hapless feeder bird. Invasive species like rock pigeons, Eurasian collared doves, starlings, and house sparrows are thriving, especially in more "metropolitan" areas like downtown Tetonia and Driggs.
While no blue jays were observed on the official count day, watchers have noticed that the swaggering species has appeared in the valley. Blue jays are considered an eastern species and previously only existed on the western and northern fringes of Idaho.
"As we see land use change and the shortening of winter, that could allow new plants to grow here that would support blue jay populations over Steller's jays or gray jays," Boeh said.
As for mammal observations, a fun side effect of sharp eyes and quiet movement through habitat, counters saw sign of martens, otters, and weasels, and counted 16 moose in the flesh.
The count, which started in 1900, is the nation's longest-running citizen science effort. Teton Valley has taken part in the tradition since 1994.The data compilers at the Audubon Society, or as Boeh calls it, "the big brain," plugs numbers from every single count in the country into elaborate formulae that weigh detectability (just because a species is hard to hear or spot doesn't mean it's not there) and human error (the volunteers range from casual bird watchers to wildlife experts).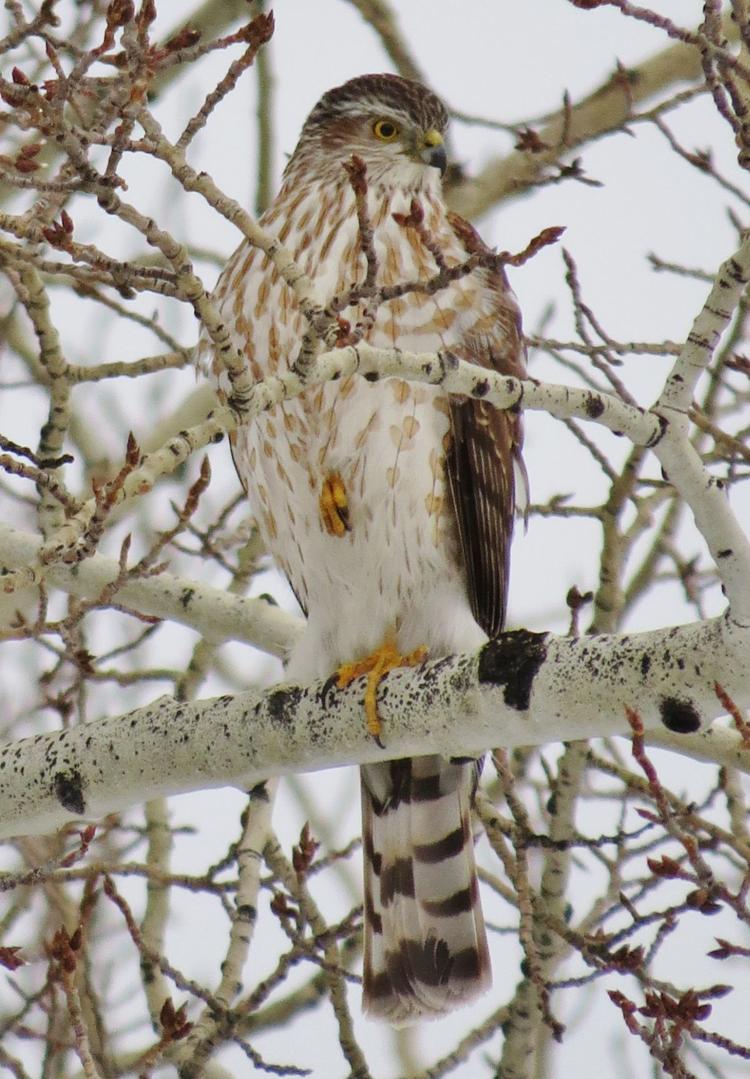 "We're lucky to have top tier birders in the valley," Boeh said.
While there wasn't much of note to report from the Teton Valley count, Boeh said the big news of the past year was the sobering report in the journal Science that 2.9 billion birds have disappeared from North America since 1970. Seven organizations including the Audubon Society used the significant body of data amassed from bird counts as well as radar and ground-monitoring efforts and determined the extent of the population decline. Many of the impacted species, such as the western meadowlark, are from common, widespread families. Populations have declined the most in some of the same habitats that make up the Teton Valley ecosystem.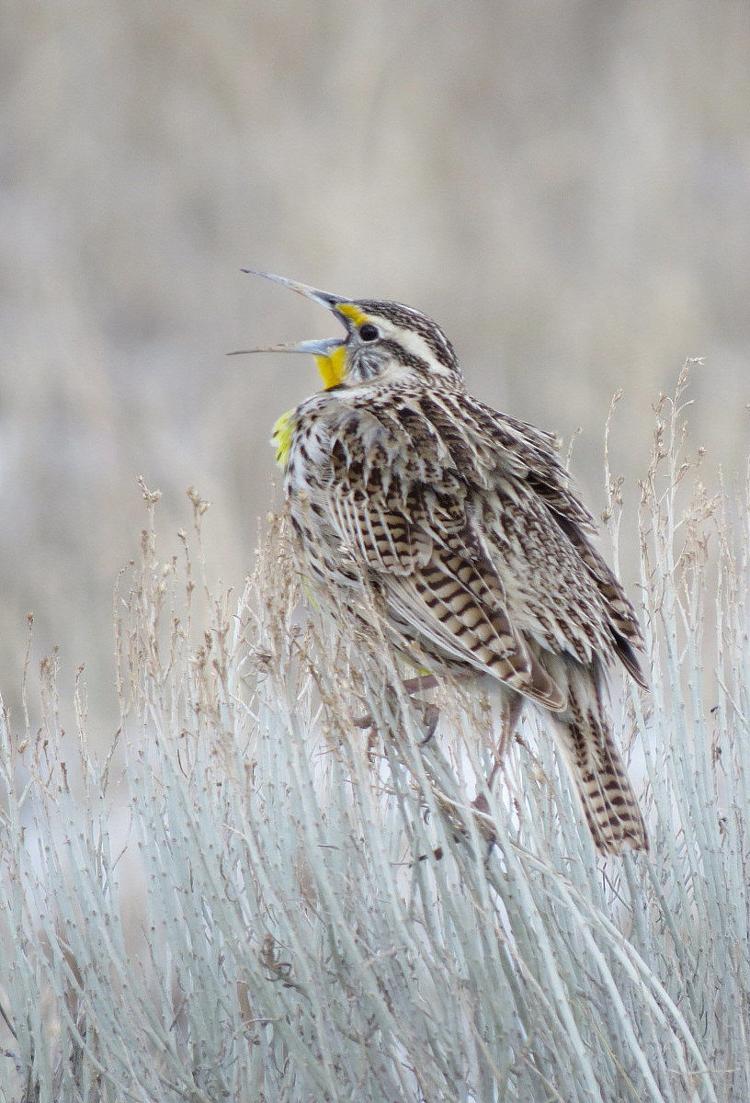 "The results are in and unfortunately the data is correct," Boeh said. "We'll just keep doing our part to keep documenting it, and someday we might be in a place where that data is used to drive policy."
The web site 3billionbirds.org offers seven simple actions people can take to help birds: make windows safe; keep cats indoors; reduce lawns and plant natives; avoid using pesticides; drink shade-grown coffee; use less plastic; and participate in bird watching projects like the Christmas Bird Count. The Audubon Society holds several other counts through the year, including the Climate Watch, which runs twice yearly and focuses on easy-to-spot bluebird and nuthatch species. The Climate Watch is currently open and runs until Feb. 15, and then again in early summer. The closest count coordinator is in Idaho Falls. For more information visit www.audubon.org/conservation/climate-watch.
Bird watchers who are interested in sharing pictures and asking questions should join the Teton Area Birding Society Facebook page.