Fourth year head coach Deyshia Steketee knows her team is competitive. The 3A Mountain Rivers Conference courts some of the best players in the state, but Teton's experience is deep and more importantly, said Coach Steketee, their team unity is strong.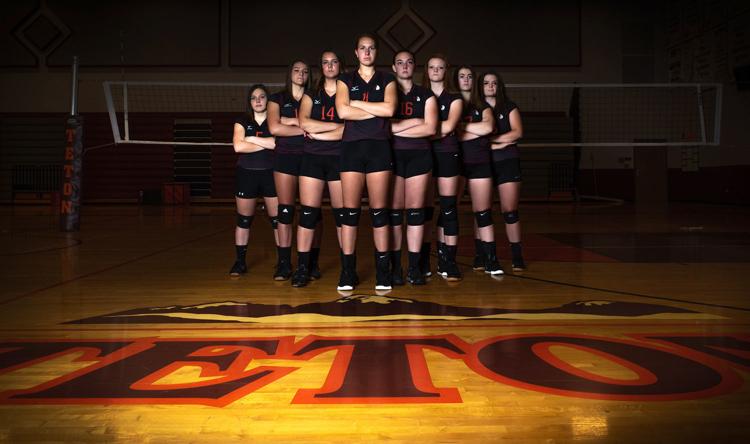 "I have had this team since they were freshman," said Coach Steketee. "I'm so excited for this year because I have been able to see them advance as players."
"I'm really excited for this season," she continued. "Having all those seniors who are so unified, really cool to see how they come together. They are kind and smart and they are super even keel and not super excitable. They are very committed to getting better every day."
This is a big senior year for the team which boasts six seniors including Kylie Driggs, Aspen Lasson, Waklee Kunz, Cambrie Streit, Tyler Calderwood and Brooke Kaufman. The varsity team is rounded off with Jaisa Jones and Jessica Bixby. The entire teams holds 24 players total for the 2019 season. No team captains have been chosen as of deadline this week.
Coach Steketee said that the team has been working on communicating on the court – a critical skill.
She said South Fremont Icebreaker was an incredible showcase of the team's potential. During the Icebreaker, regional teams are placed into four pools. After the first round, Teton had placed second and went on to play all the other second place teams. They again placed second overall to Soda Springs in their pool, but only by six points. Coach Steketee said the team played really well against Mountain Rivers Conference teams, beating Ririe that afternoon.
The team will face Ririe at home today, Sept. 4 and then will head to West Jefferson High School this Saturday, Sept. 7 for the West Jefferson Invitational.