On the evening of Sept. 25 in the Teton High gym, the Teton Middle School 8th grade volleyball team claimed a historic win at the district championship, which was also a fitting end to Coach Rachel Burnside's eight-year TMS coaching career.
The eight-girl team, composed of Alexia Herrera, Alyssa Hill, Brooklee Douglass, Devon Vontz, McKenlee Kunz, Reese Kunz, , Shea Myers, and Sophia Cherry, played three sets each against district rivals Sugar and South on Wednesday. They lost the opening set in both matches, but instead of letting that setback get them down, the girls fought even harder and won the last two sets of both match.
"Teton has a stigma about Sugar, we've never truly been able to beat them except for here and there. This time they powered through," Burnside said on Thursday. "I hope the girls can take this excitement into their basketball season."
"The girls were so positive, with great attitudes the whole time," Burnside said. Although the team doesn't have captains, Burnside noted that McKenlee and Reese showed a lot of leadership on the court and kept the girls fired up.
Darlene Kunz, the JV coach at the high school, has a player on the 8th grade team but was coaching a match in Jackson the same night. Fortunately, other parents from the team kept her updated with texts and photos. The girls went to O'Rourkes for a pizza party after the game wearing their district medals. This weekend they finished up their season at a tournament in Jackson by scoring the most points of any team in an unusual match format.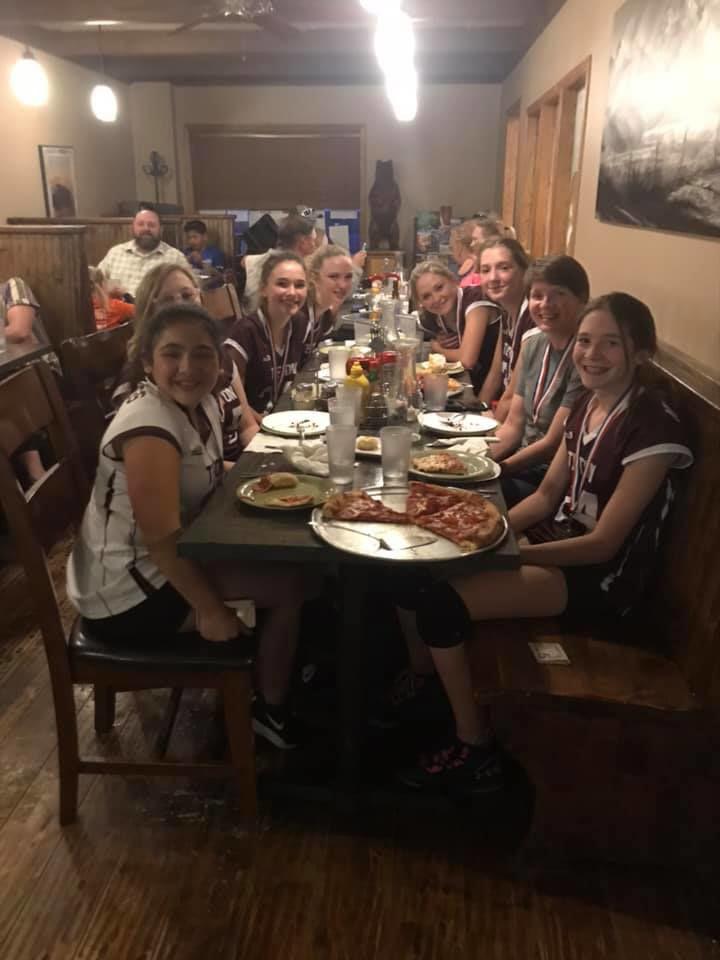 This is the first volleyball district title that TMS has claimed, according to Burnside's recollection, and the TMS athletic director doesn't have any record of another. Understandably, the THS team is excited to welcome such a strong crew of freshman players next year, especially because the high school team is graduating six seniors this season.
Burnside coached at THS for four years prior to coaching at TMS, so she's been with Teton for 12 years overall, and is ready for a breather. Her daughter is now a freshman (and a strong volleyball player, of course) and Burnside wants to be able to coach from the bleachers for a change.
"I want to be a mom now," she said. "It'll be weird to take a few years off but I want to follow my daughter around and cheer for her too."