After a stand-out performance at the last regional high school rodeo of the season in Driggs on May 14 and 15, Paige Tonks, Hailey Chambers, Logan Hansen, and Cooper Cooke have qualified for the Idaho High School Rodeo Association State Finals in Pocatello on June 5-12.
With several top-five finishes at the Driggs rodeo, Tetonia teen Tonks took sixth place overall in barrel racing, sixth in breakaway, and sixth in goat tying. She claimed fourth in the all-around and won the District 7 Girls Rookie of the Year Award. She and Hansen tied for fourth and fifth in team roping. Chambers split third and fourth in breakaway roping, qualifying her for state; she also took twentieth in the all-around. Hansen placed sixteenth in all-around.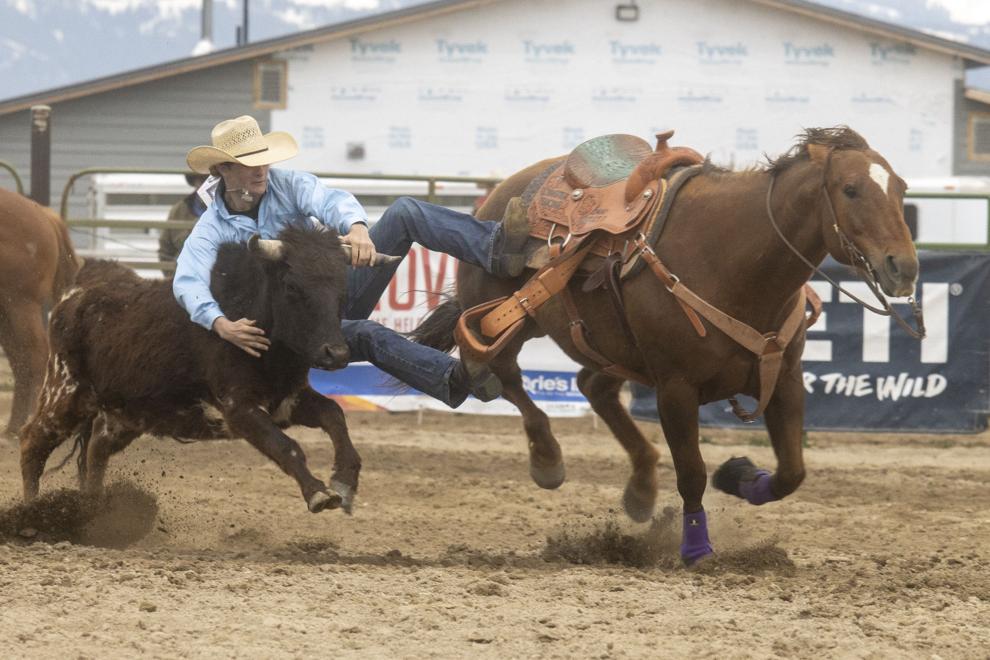 Beating second place by over 60 points, Cooke finished his high school career with his fourth all-around championship in District 7. He finished as bull riding and saddle bronc champion, and took second in bareback and steer wrestling. Cooke finished a semester early at Teton High in order to compete on the professional rodeo circuit this season.
At the 2020 state finals, Cooke won his second All-Around Cowboy title as well as the state title in bareback. He was poised as a challenger for the 2020 national title in bareback riding, but couldn't make the eight seconds on a tough horse and missed his shot at the win.