Players and coach recognized for excellence in conference 
Last weekend the Teton Timberwolves traveled to play in the state basketball tournament for the first time in 21 years, and took home a trophy.
Teton, which won its conference, started the tournament on March 4 by playing Bonners Ferry, a young team from up north. During that game, THS senior and four-year varsity player Luke Thompson scored 24 points and surpassed the 1,000-point mark for his high school career, a feat that few players accomplish.
The next day the Timberwolves faced frequent opponent Marsh Valley. "It was a battle," said Coach Rob Heuseveldt. "We had foul trouble early and it caused us some problems. We weren't able to execute the game plan we had. Plus, they're a good team, and they played a good game." After beating Teton, the Eagles went on to win the state championship.
Heuseveldt held a quick meeting after the game and told the players to let it go, move on, recuperate, and focus. "They really did that," he said. "The senior leadership really came out, and the next day they played one of their best games of the season." On Saturday Teton took home the 3A third place trophy with a 59-39 win over Snake River.
With nine seniors on the team, Heuseveldt said that final game was emotional for him. "We're going to lose a lot of players I have a deep love for. Fortunately we do have a lot of young talent coming up."
The team finished out its season with some well-earned recognition. Luke Thompson, Xander Vontz, and Reid Nelson will be playing in the March 10 senior showcase game at Bonneville High School, in which all District 6 schools from 1A to 5A are represented. The all-conference list, released Monday, included Thompson and Vontz on the first team, Nelson and Connor Kunz on the second team, and Hyrum Heuseveldt with an honorable mention.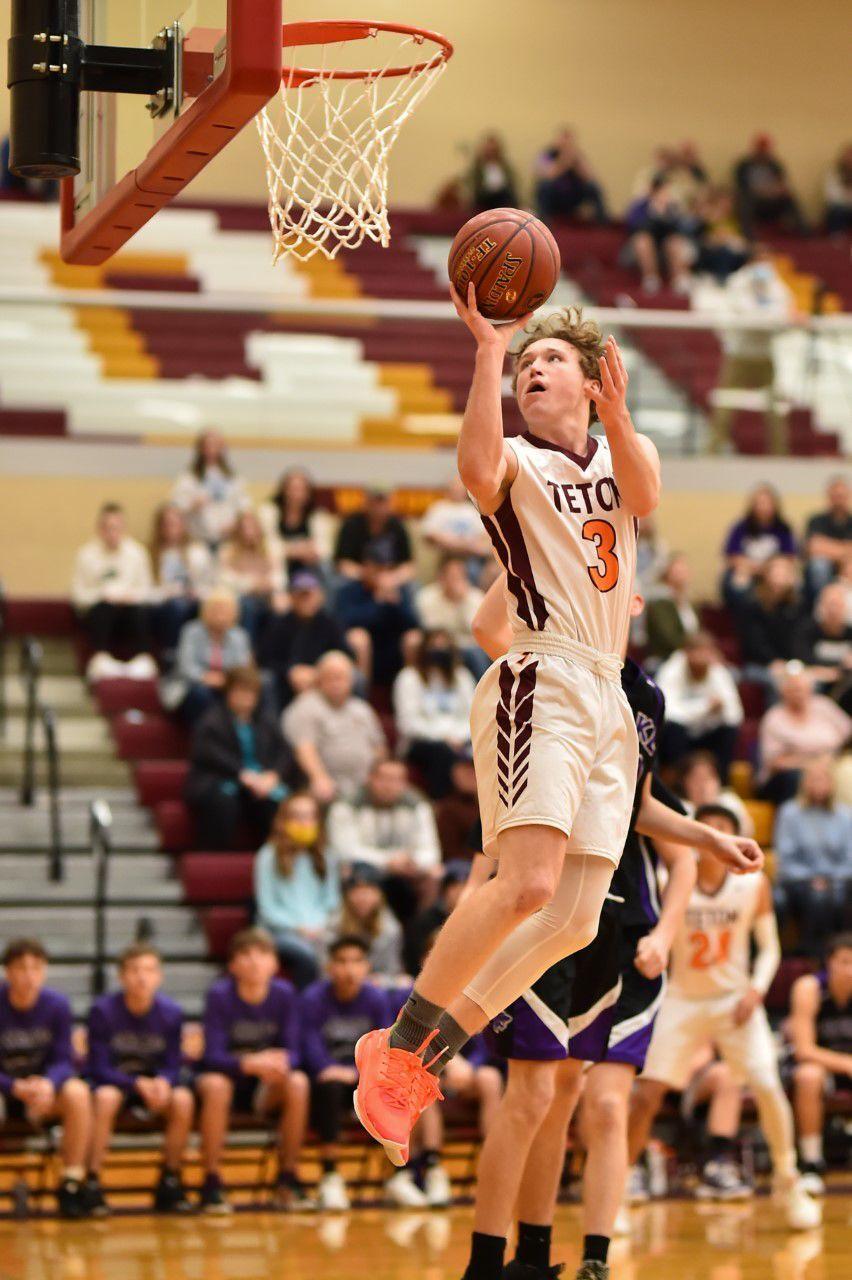 And finally, sophomore Jarom Heuseveldt, who averaged 14.4 points per game, was named the Mountain Rivers Conference Player of the Year, and his father and coach was named the Coach of the Year. Rob Heuseveldt was quick to note that he was not involved in that vote; he had to attend a local government meeting instead.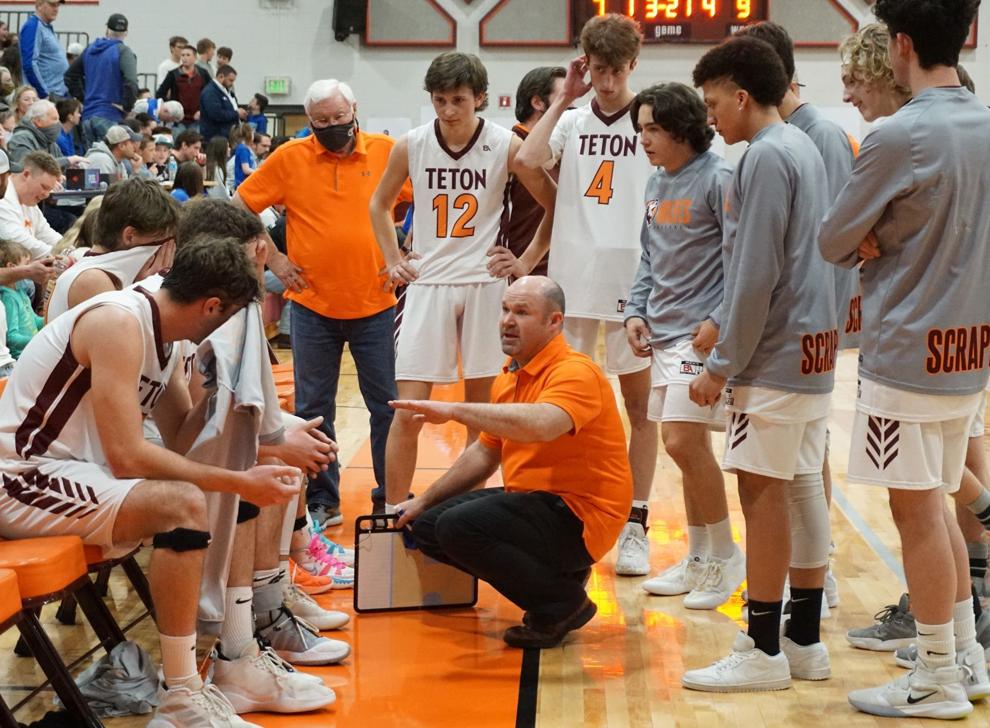 "I've been amazed and overwhelmed by the amount of incredible support we received from the community when we got into district and state," Heuseveldt said. "It meant a lot to us, especially when it feels like right now we all need something to agree about."