At the beginning of the Mountain Rivers Conference Wrestling Tournament on Feb. 20, the crowd packed into the Teton High gym took a moment of silence to remember former assistant coach and two-time state wrestling champion Russell Parsons, who passed away last Tuesday.
Teton wrestlers fought many hard battles on Thursday against their district rivals, but while they garnered several podium finishes, they came up short against Sugar-Salem and the always-dominant South Fremont.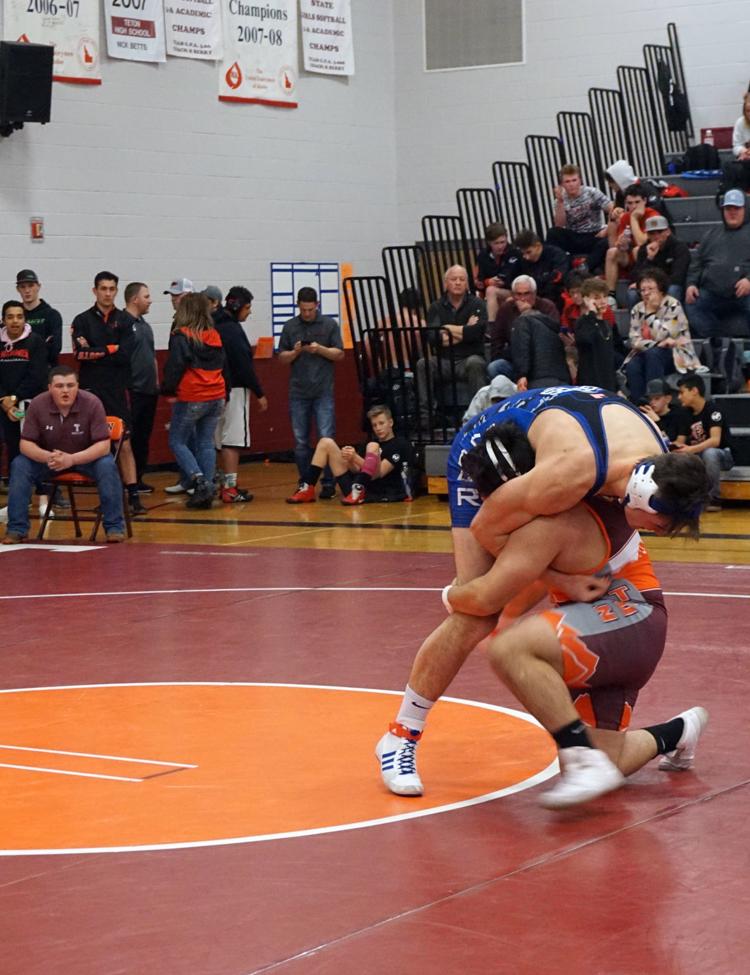 Ten members of the team will wrestle in next weekend's state tournament in Nampa: freshmen Remy Baler (98) and Treyton Klingler (98); sophomore Tyler Sachse (113); juniors Colton Egbert (120), Josh Wright (182), and Dawson Kaufman (285); and seniors Sam Rasmussen (106), James Fullmer (145), Dalton Lerwill (152), and Marco Tzompa (195). Competition will start at 9 a.m. on the morning of Feb. 28.