After a tough loss against South Fremont in the first round of the district tournament on Feb. 1, the Lady Timberwolves rebounded by beating the Cougars 38-36 away on Feb. 4. They faced Sugar-Salem for the final game of the Mountain Rivers tournament on Feb. 8 and lost 20-62. It was Sugar's sixth straight district title, and the Diggers had a perfect season against its district opponents.  
There's still a chance at state for the Timberwolves, however; the Mountain Rivers District can send 1.25 teams to state, meaning Teton will have to win two state play-in games against District 4 and 5 teams in order to go to the tournament in Middleton on Feb. 17-19. Teton will play Snake River on Feb. 11 at Shelley High; if the girls win, they'll play another game on Feb. 15 at Pocatello High.
Sitting top in district, boys look to finish regular season strong
With a 14-4 record, the Teton boys' basketball team is the second-ranked 3A team in the state behind Snake River.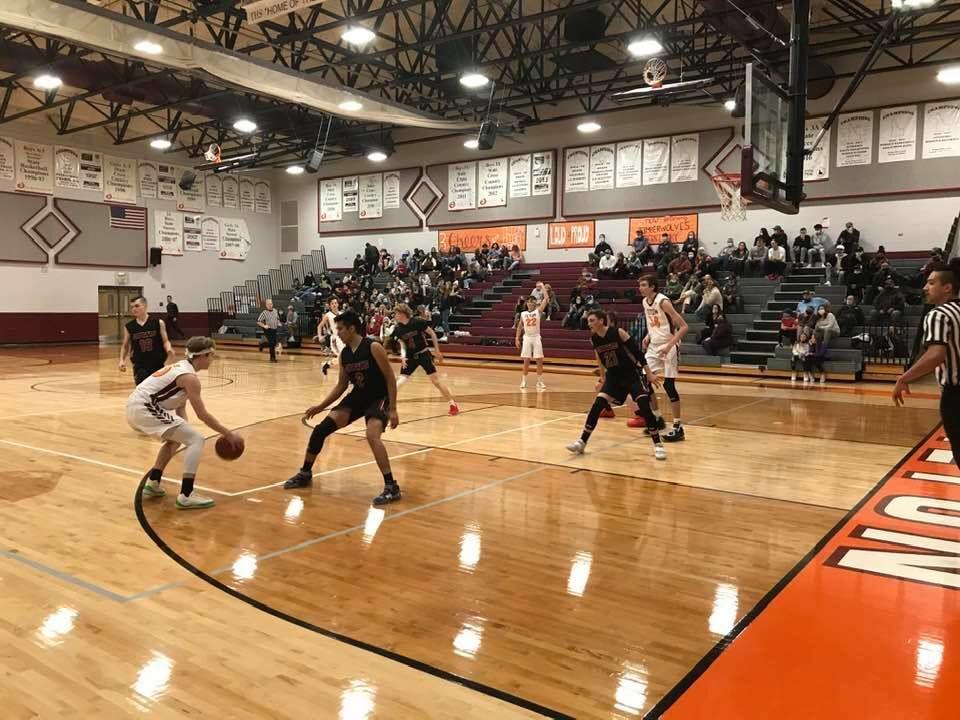 The Timberwolves beat South Fremont 77-71 on Feb. 3 and Sugar-Salem 50-44 on Jan. 30; they'll face their two conference opponents again on Feb. 10 (Sugar, at home) and Feb. 12 (South, away) before facing the same teams for a few final games to determine who has a berth to the state championship in Nampa on March 3-5.