On April 17, 2020, the Idaho High School Activities Association board announced that all spring sports in the state were cancelled for the remainder of the school year due to Covid.
"We had six seniors on the team, and they were pretty devastated to lose their season," said Teton High softball coach Angie Kincaid. It was supposed to have been her first year as head coach, but with schools shuttered she too lost that chance.
This season, the softball team is working together to make up for lost time.
"We're working on developing our rhythm and playing in sync," Kincaid said. "We're concentrating on finishing strong, and cutting down on errors near the ends of games."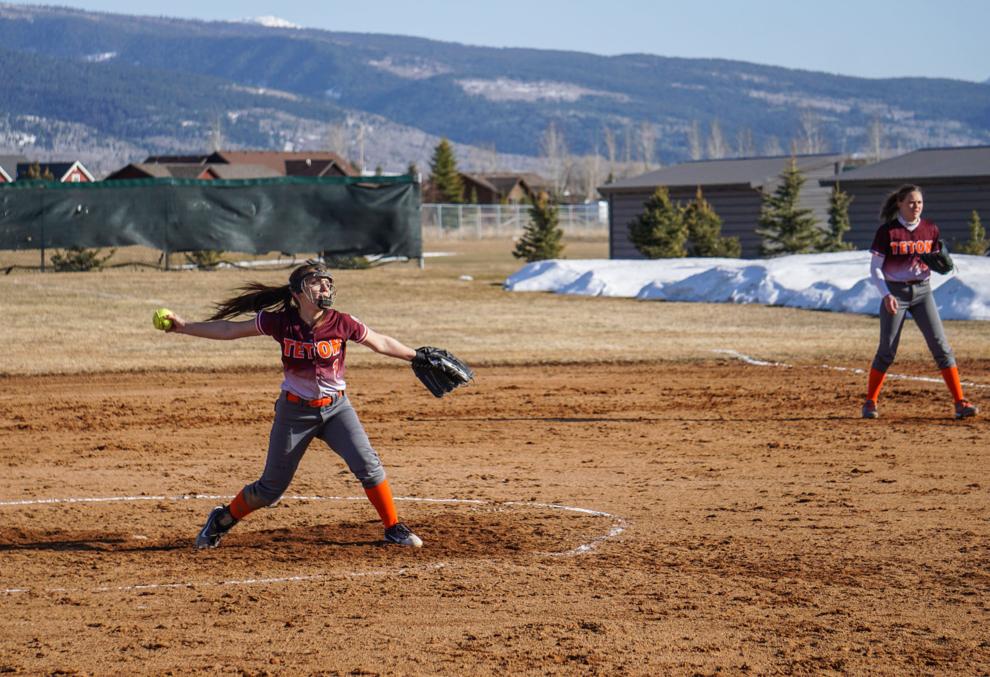 It's always a challenge for Teton to compete in spring sports against teams in other parts of eastern Idaho where winter relinquishes its grip more quickly.
"We had some great guys who donated their equipment and time to snow-blow the entire field the week before spring break," Kincaid said. Another storm on April 6 left a few inches of snow on the field the morning of Teton's first home game against West Jefferson on April 7, so coaches and parents spent half the day cleaning up the soggy remnants so the girls could play in the afternoon.
"Sugar and South have played a lot more games than we have, so we're eager to get more playing time and take them on," Kincaid said about Teton's perennial conference competition.
With another six seniors on the softball team, all of whom have played their entire high school career, Kincaid said she's seeing more confidence at the plate, as well as a lot of defensive talent.
"Their batting is really starting to come alive," she said. "And our outfielders have shone—we've got some great gloves out there."
Monday marked the first day that the baseball team was able to practice outside, said Coach Blake Fullmer. "It's been especially tough this year, with losing a year of play and only seeing grass during games. We trying to catch up."
Fortunately, the team, led by five seniors, has a love for the game, he added. "They're all willing to get out and play. I think as the season goes on we'll continue to improve."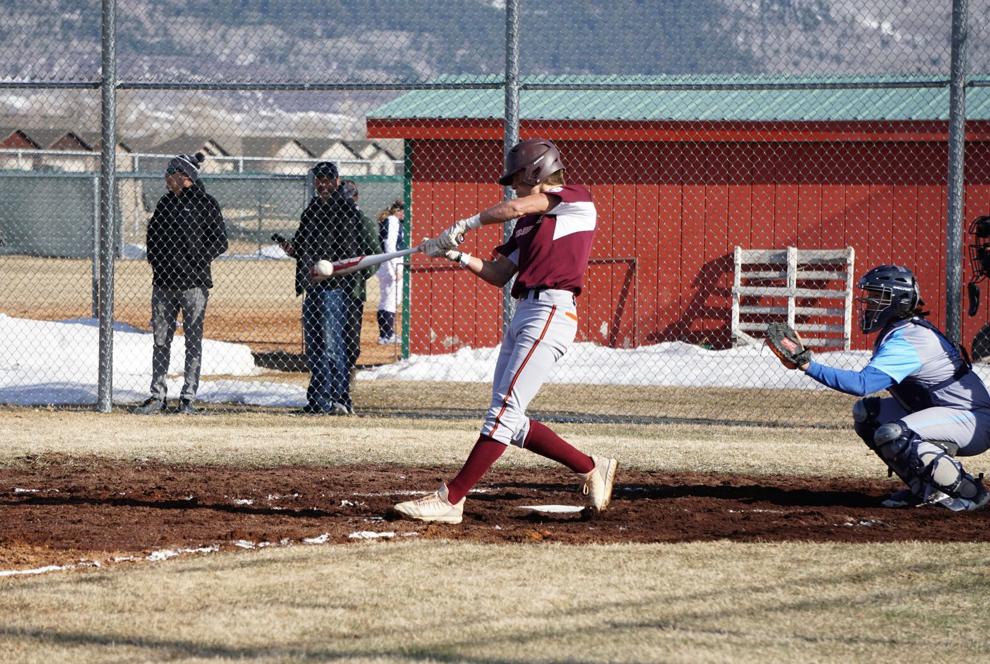 Fullmer said the team has strong defensive chops, although a few errors in recent games have come about because, as he noted, "it's a lot different fielding ground balls in a gym versus on grass."
"We're waiting for our batting to come along," he added. "They definitely have the skills. I'm not too worried, I think we have a good chance of winning down the road."
Both baseball and softball will take on their district opponents for the first time in the coming weeks; each team will play South Fremont away on April 15 and Sugar-Salem away on April 19. Their next home game is on Friday against Snake River.