Teton High School athletes, newly dubbed the Timberwolves, have started their season and, aside from following Idaho High School Activities Association guidelines for safe event and practice participation, life feels almost normal.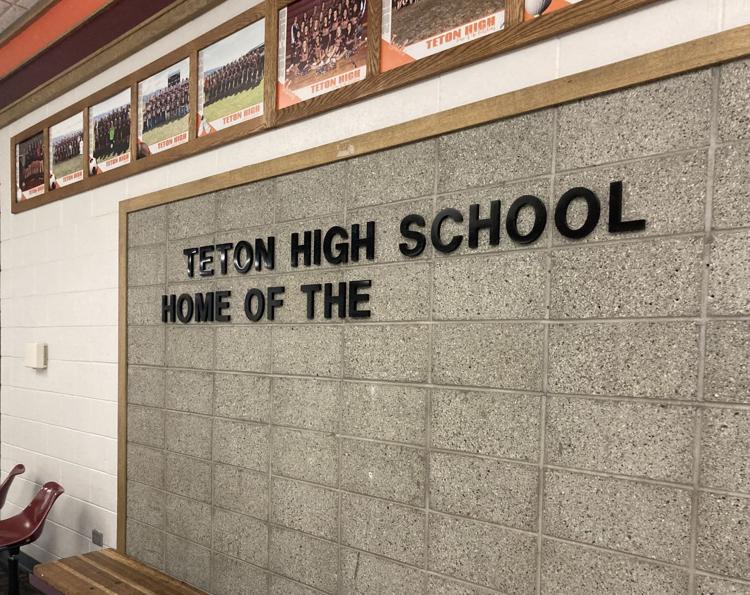 Last month the school board and the IHSAA approved a 46-page document outlining the fall sport COVID guidelines across the district. One requirement is that masks are mandatory for sports spectators, for players when they're not actively participating, and for coaches and staff.
"This is a small step that we can all take to help preserve these events for our student athletes and spectators," wrote Principal Sam Zogg and activities director Brody Birch in a letter to event attendees.
While watching the Timberwolves take on North Fremont in volleyball last Thursday, Birch added that safety was the top priority for the school district, but that giving students the opportunity to play was also essential.
"A lot of them live for this," Birch said. "And it keeps some of them out of trouble."
So far the cross country team has run one meet at Blackfoot; the boys' and girls' soccer teams have each beaten Marsh Valley, and the girls tied against Snake River last week; the volleyball team had a close loss against North Fremont on Thursday; and the football team forfeited its Battle of the Tetons trophy for the second year on Friday. More events are scheduled for the coming weeks; however, the athletic calendar is subject to change this year. Neighboring districts might decide to limit travel. A coach or player might need to be quarantined, and the outcome of that is outlined in Teton's COVID playbook. Contact tracing under the direction of Eastern Idaho Public Health will be done to determine if any other participants will need to be quarantined.
According to the EIPH Regional Response Plan, the county will be at "high" risk level if its active case rate hits 50 per 10,000 people, which would mark the cessation of school sports for the time being. Fortunately as of Monday Teton County had an active case rate of under six per 10,000 people.