The Teton High track and field team has come home from recent meets with plenty of hardware, and Coach Mindy Kaufman is feeling positive about the year.
Between the usual early spring weather issues and the cancellation of the 2020 track season, the 2021 season has started slow. "Some of these sophomores haven't run since eighth grade," Kaufman pointed out as an example. "Their bodies have completely changed in that time." That's not always a negative for young athletes, she added. "It's amazing how much a high school runner can change over a season—they're so malleable right now."
With the track buried in snow, the athletes practiced inside the school in March, which involved a balancing act of getting them up to speed without causing injuries like shin splints.
"When we get a good weather day, it's straight bliss," Kaufman said. On April 21 they traveled to Star Valley and faced bigger schools than usual. "We've been the big fish in the small pond at a lot of meets, to build confidence, but there we were definitely little fish."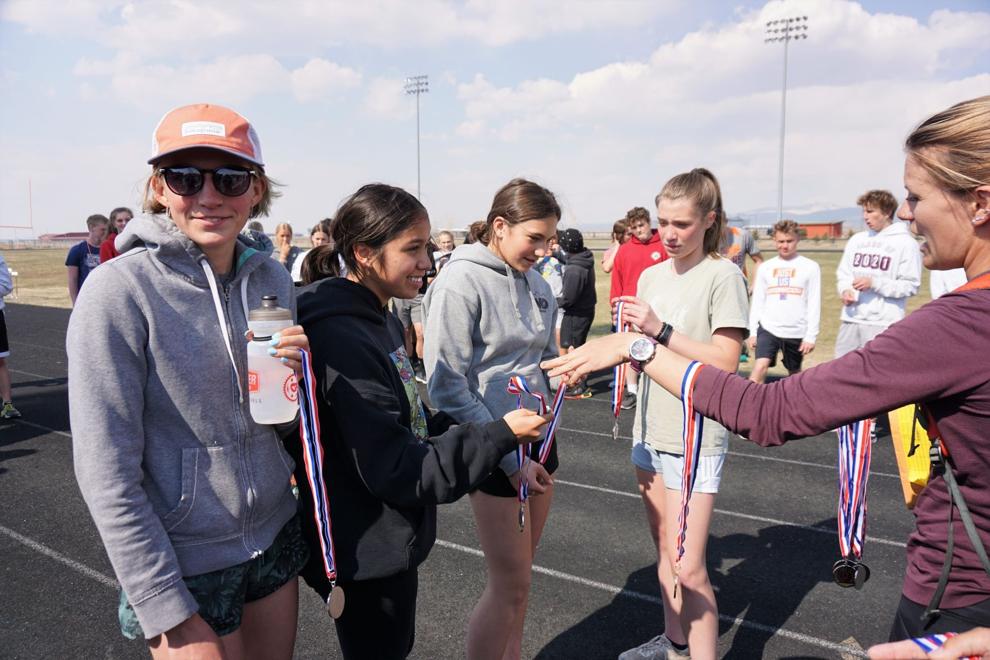 They then went to Shelley for a meet on Friday and encountered some of the bigger teams in eastern Idaho; Teton still had some stand-out results, including a fourth place in the girls' 4x200 relay, second in the boys' 4x200, third in the boys' sprint medley relay, and some stand-out jumping by Kinley Brown and Tyson Brown.
Kaufman expects to see between 12 and 15 team members qualify for state this year. The meet will be held at Middleton High School on May 21 and 22.
"The sprinters and the relays are looking good, we've got a lot of young promising athletes and experienced seniors. It's a good mix," she said, naming Link Bustamente, Eddy Ryan, and the unbeatable combination of brothers, CG and John Woiwode, and Sam and Noah Machen. "This is the strongest group of 800 runners I think the program has ever had. There's so much camaraderie and competition within the team, that the fire really builds on itself."
The distance runners, most of whom she coaches in the fall as well, are seeing some injuries and challenges. "The baseline of stress is higher this year, for everything."
While Lan Hertz is the throwing coach, he isn't able to attend meets, but fortunately the throwers are disciplined and self-motivated, Kaufman said. "Jessica Bixby is one of the best throwers in the district, and she's kind of our throwing pseudo-coach for Teton."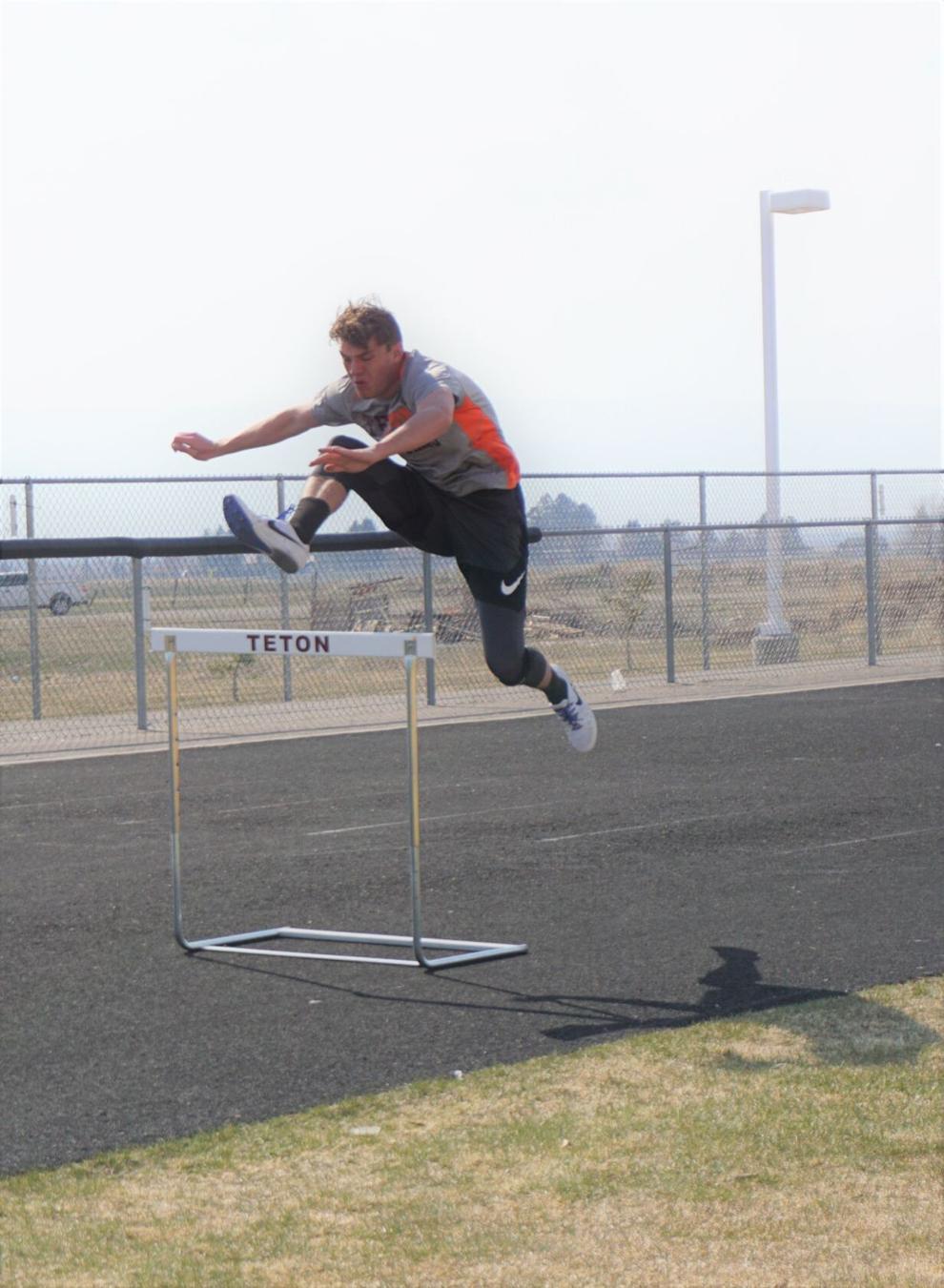 Also on the coaching crew is Elio Radovitch, the sprint and relay coach, Ashlyn Alles, a University of Wyoming long jumper, Molley Alles, who still holds many of the school jump records, and recent addition Mike Parri, the hurdles coach.
"We've done a lot of figuring it out this season," Kaufman said. "Now we're at the point in the year when the kids who are dedicated have stuck around so there's more focus at practice, and they all appreciate their teammates."