Under the tutelage of one of the most prominent cyclists in ultra-endurance racing, last weekend Jacob Hora, 15, of Victor became the youngest rider to complete the 440-mile point-to-point Fitz-Barn race from Teton Valley to Hamilton, Montana.
The Fitz-Barn is an unofficial self-supported bikepacking event on backcountry roads that trace a route along the Tetons, through the Yellowstone Caldera, into the Beaverhead Mountains on the Continental Divide, and through Montana's Big Hole Valley. It alternates directions each year, and in 2020 riders went south to north. It's called the Fitz-Barn because the start and finish line are at bike shops, Fitzgerald's Bicycles in Victor and Red Barn Bicycles in Hamilton.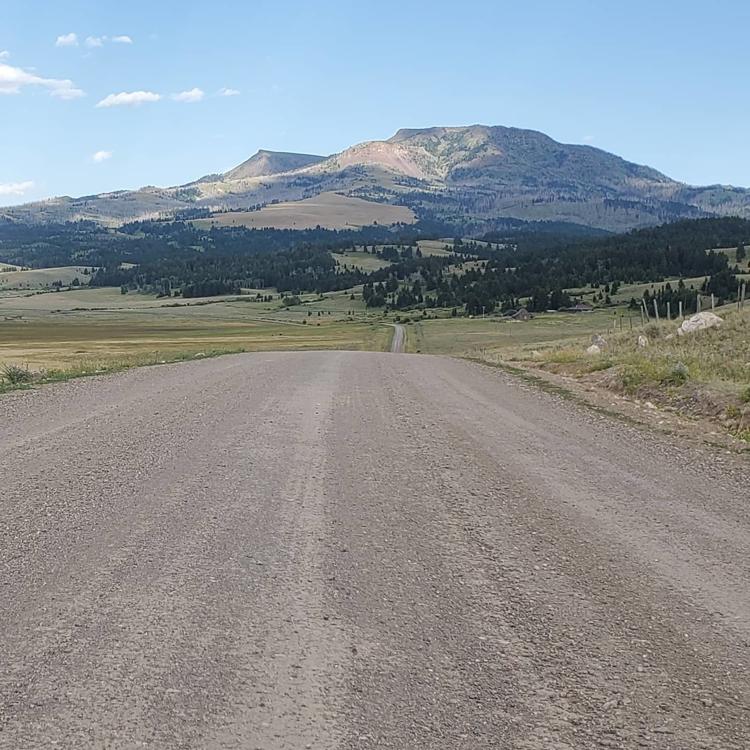 While not technically a race, Fitz-Barn certainly brings out the competitive nature in some. Victor resident Jay Petervary holds the course record of one day, 22 hours, and 23 minutes. But this year, instead of trying to knock a few hours off his own time, Petervary chose to ride with Hora, who was embarking on one of his first bikepacking missions ever.
Hora has been a member of the Teton Valley Composite mountain bike team for several years, and is accustomed to bike races that last a bit over an hour. He prefers much longer distances however; in last year's Pierre's Hole 50K race he placed 7th in a large field of mostly adults, then participated in the Teton Valley gravel race, the Wydaho 100. Earlier this year he completed Around the Rock, a 155-mile circumnavigation of the Tetons.
He said he made the decision to ride the Fitz-Barn after the guys at Fitzgerald's jokingly asked him if he planned on it.
"I'd always wanted to do something of this magnitude and I figured this would be an awesome one to try," Hora said. He told his coach, Robin Lyons at MTN LAB, about his goal and she recommended he ask Petervary to mentor him.
"I was extremely happy about learning from the legendary Jay P," Hora said. They rode together frequently through the spring and summer as Petervary taught Hora the ropes of fast, efficient riding and camping. In May they planned to ride up Ski Hill Road enough times to achieve 15,000 feet of climbing (or 29,000 in Petervary's case) but on his first lap long before dawn, Hora skidded into the cattle guard below Teton Canyon and broke his wrist.
"I put in a lot of work leading up to my injury but when it happened I didn't let it stop me," Hora said. "I was on the trainer the next day. The hard part was wondering if the cast would be off in a reasonable time. But as far as my injury went I didn't let it set me back or put me down."
Despite the injury, he still finished Around the Rock and the Wydaho 100, and went on his first overnight ride. He felt ready for the Fitz-Barn.
Hora and Petervary, along with seven other riders, started the route early on Aug. 7. They had made it to Lima, Montana, 182 miles in, by dinner time. Hora was plagued by flat tires and the duo had to stop several times throughout the ride to fix flats and patch tubes, including a frustrating stop eight miles from their destination.
Sleeping only ten hours total, the pair finished their ride in 54 hours, less than an hour behind the first place rider, Tim Puczkowskyj. Only five of the nine participants made it all the way to Hamilton.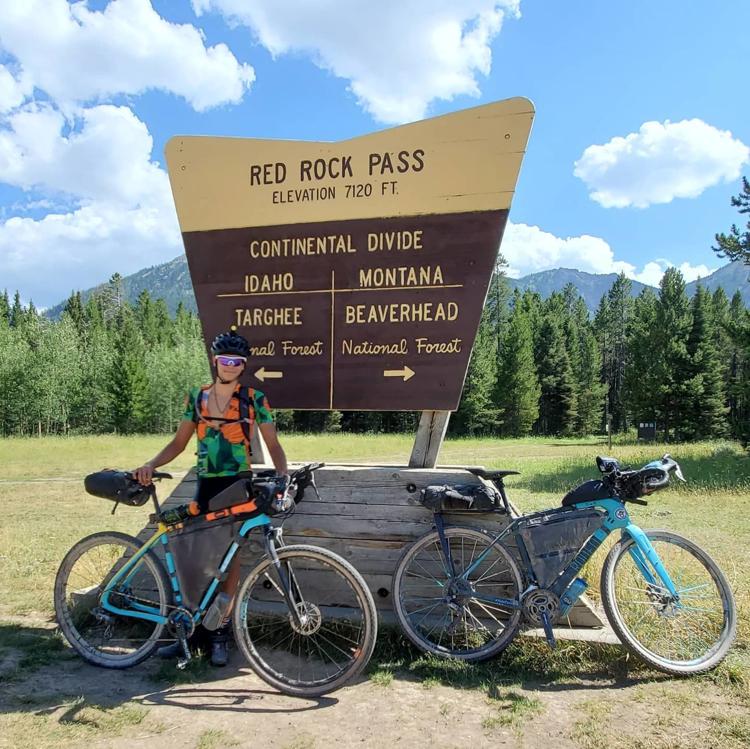 "I never got down during the ride and learned to cope with the wind and heat because I can't control the ride, just my attitude. I stayed positive," Hora said. He added that he learned to check his tire sealant before a long ride. "But in all honesty, I felt very confident in my gear and had much help to prepare from my family and Jay."
Petervary confirmed that Hora maintained an even keel the entire time.
"I never heard a peep of complaint from him," he said. "He is efficient, patient, and strong."
Hora is already eyeing some other long distance bike races, but is keeping those plans close to his chest.