Local wunderkind and scion of the Teton Gravity Research empire Kai Jones has signed on as a Red Bull athlete.
The 13-year-old Victor resident joins the ranks of Red Bull-sponsored skiers and snowboarders such as Lindsey Vonn, Travis Rice, and Bobby Brown.
"It feels really amazing to be sponsored by Red Bull, because it has been a dream of mine since I was a young kid," Kai said. "I am so thankful to be a part of such an amazing group of athletes. I feel inspired to keep enjoying the outdoors and having fun while pushing my limits as an athlete."
Kai is the son of TGR co-founder Todd Jones and has already had segments in several TGR films, most recently "Winterland" in 2019, in which he skis his first Alaska lines with friend and mentor Tim Durtschi. He will also feature in this year's upcoming film "Make Believe." Jones competes in IFSA Junior Freeride competitions as a member of the Teton Valley Ski Education Foundation/Grand Targhee Freeride Team and has netted many impressive results, including a national title in 2018.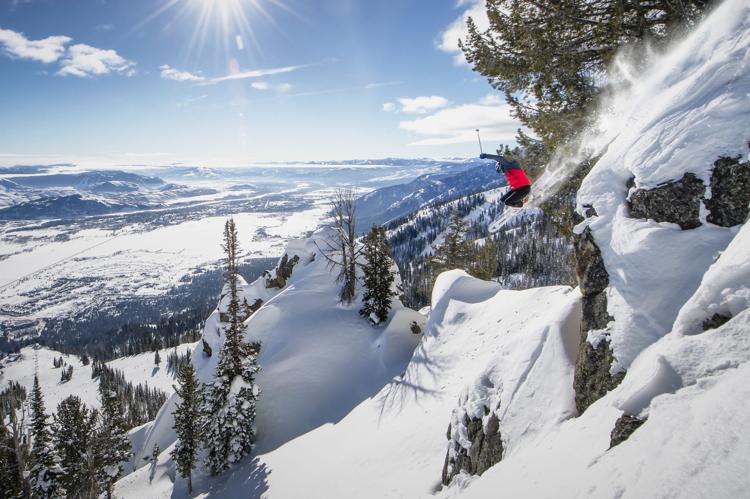 Earlier this spring Kai skied the Skillet on Mt Moran, considered one of the 50 classic ski descents and a formidable objective for any skier much less a preteen.
One perk of being a Red Bull athlete is a distinctive helmet. Kai will give input to the designer for his custom helmet. While Kai will be on the Red Bull Snow Sports team, the sponsorship is year round.
"This sponsorship will help me in so many ways and it is going to help me keep pursuing the sport and having fun in the mountains," Kai said. "I will have access to tons of training opportunities that will help me achieve my goals. For ski season my goals are to work hard, learn a bunch of new tricks, ski some lines I have not hit and have lots of fun."