Hannah Milne, 15, is the first Teton Indoor Sports Academy gymnast in the program's history to qualify for the Western Championships, a national gymnastics meet for all competitors west of the Mississippi.
Milne, a freshman at Teton High, qualified by placing in the top six in her age group at the regional championship in Helena, Montana the weekend of April 16-18. She's a Level 9 gymnast, just one tier down from the very top step of youth competition. Several of her Level 7 TISA teammates also went to regionals and did well, noted Coach Alyssa Tyas.
"The program overall is doing really well, considering Covid," Tyas said about TISA this year. "For the first time we have more optionals (Level 6 and up gymnasts) than compulsories (Level 5 and down)."
Leading the pack is Milne, who has both natural talent and plenty of athleticism, Tyas said. Her best events are floor and beam, and high scores in those helped lead to her qualifying for Westerns.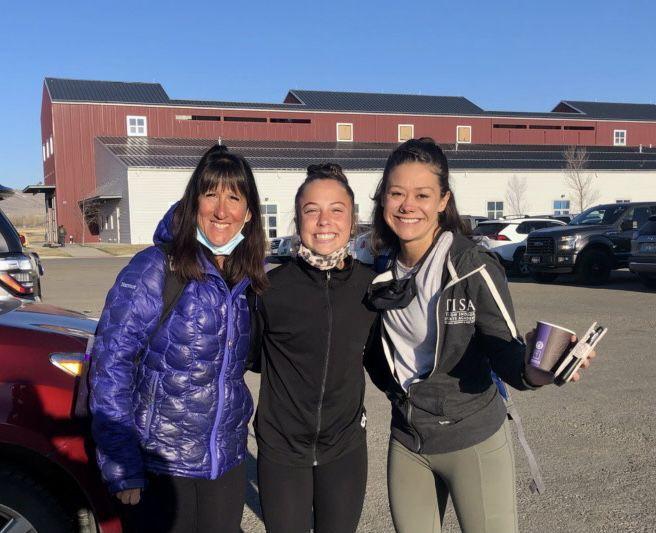 Milne actually broke her foot early in the winter, so regionals was only her second meet as a Level 9; she had missed the state championship but her coaches petitioned for her to attend regionals because she had qualified for the meet with high scores. "I'm super impressed with this kid," Tyas said. "She really came back to pull it off."
Hannah Milne, director (and proud parent) Cheri Milne, and Tyas will go to the Western Championships meet on May 7-9 in Coralville, Iowa.