On Aug. 11, Kate Schade of Kate's Real Food and Dayne Toney of Targhee Athletics finished a five-day, 500-plus mile dirt bike challenge in Idaho with two other women, marking the first time an all-female team had completed the rugged backcountry ride.
Schade and Toney, both valley residents, are some of the region's most notable riders. Doing big multi-day rides with women, however, is a rare experience, they said.
"You always ride with guys," Schade said succinctly.
The team started plotting to take on the event in February, when Kalyn Benaroya of Hood River, a dirt bike coach and owner of Dirtastic, got in touch with the strongest women she knew. Courtney Feldt, the owner of a Whitefish excavation company, and Jamey Parks, a motorcycle coach from Coeur D'Alene, rounded out the team.
"It was a good solid group of women," Schade said. "I'd definitely do it again. I trust them and enjoyed riding with them. Everyone was strong and self-sufficient."
The fact that all the team members were business owners or entrepreneurs was not lost on them, Schade said. "Maye it's a mindset or personality characteristic," she mused.
Because the Great R'Idaho Trail, or GRIT, Challenge is not a race, there was no mass start or crowd of riders tagging along when the women (team name: Ridahoes) embarked on Aug. 7. They saw fewer than ten people on trail over the five days as they rode from from Challis to Stanley, Lowman, Pine, Smiley Creek, and back to Challis on the GRIT3 Southern Loop.
Spending 10 to 13 hours on the bike each day, the women traveled through the scenic and rugged land of central Idaho on doubletrack, some fast flowy singletrack, steep loose climbs, and plenty of rocky, consequential sidehill. "Idaho has a reputation for sidehill," Toney laughed.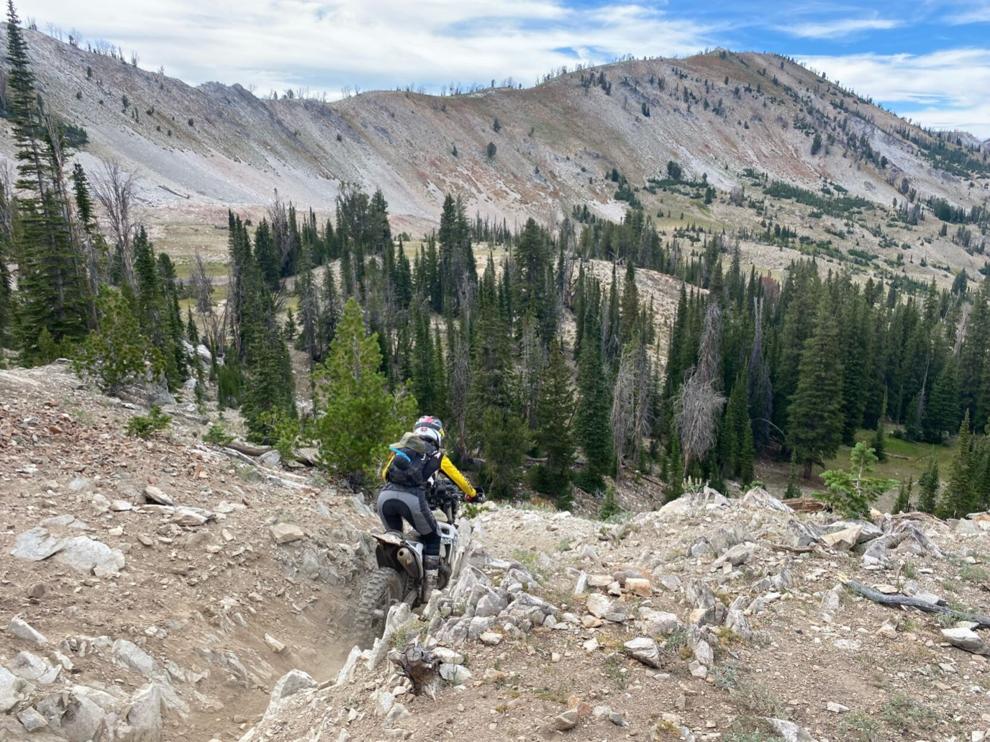 The shortest stage of the challenge was 100 miles; the longest, a marathon session that they finished just as night fell on day three, was almost 170 miles of demanding riding. They carried extra gear, food, fuel, and tools, and were fortunate to avoid any ride-ending mechanicals, although Parks had to scratch after sustaining an arm injury. While the team lucked out and avoided thick smoke and the worst of this summer's heatwaves, they still endured temperature extremes with brisk early-morning starts and brutally hot afternoons.
At the end of each long day (made more arduous because they tacked on harder "advanced special test" detours) the riders got to enjoy a few IPAs, some pizza, and even the occasional hot spring dip in the tiny outposts like Atlanta that dot the route.
The Ridahoes had a tracking device so that internet spectators were able to see their progress through the stages in real time and cheer them on.
"People were super supportive," Schade said. "Everyone wants women to succeed, it's super cool."
"This is such a male-dominated sport," Toney added. "I feel like we surprised a lot of people—we were hauling @$$ and showing the boys how it's done."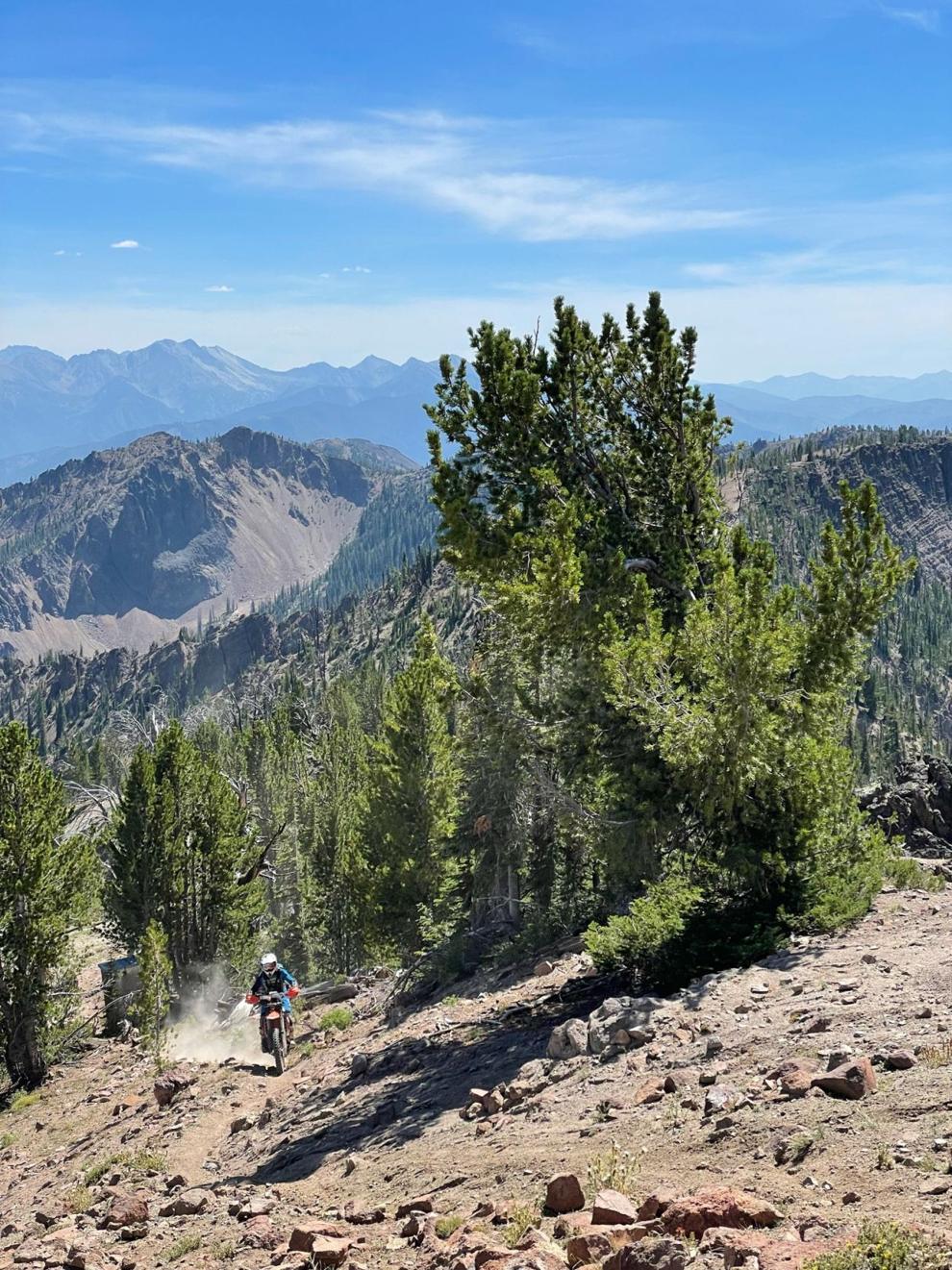 Toney and her partner Josh Rempel, on top of owning Targhee Athletics, launched Enduro Method, an online strength and conditioning program for dirt bikers, in January of 2020. Toney credits sport-specific training for her success as a Hard Enduro racer (she's stood on more than a few podiums this season).
"Strength means injury prevention. I'll swear by that through-and-through. Muscle is armor," she said.
Schade said she'd like to see more women take on the GRIT Challenge, but it's extremely important that they're prepared and understand what they're getting into.
"I can't understate our fitness, our experience, our mindset," Toney said of the group. "We were prepared mentally and physically."