Rodeo 8
TVN Photo/Lisa Nyren

Updated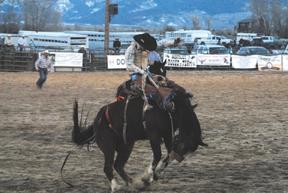 Tags
As featured on
Teton hosted a District 7 rodeo May 13-14 at the Tetonia rodeo grounds.
Read the latest edition of the Teton Valley News in our e-edition format, which combines the familiarity of the printed-paper format with the convenience of reading on your phone, tablet or desktop computer from anywhere.
Read the latest special sections.