It was Friday night before Halloween at the Spud Drive-in Theater near Driggs and kids were stoked for the trunk-or-treat and the costume contest before the movie. The kids included 12-year-old Victor resident Kai Jones.
"I went trick or treating and watched the movie with my buddies," Kai said. The movie was Teton Gravity Research's latest film "Winterland."
One scene in the film features Kai skijoring in front of the Spud Drive-In towed by a snowmobile and doing a backflip over the famous flatbed truck with a giant potato parked in front of the drive-in.
"Most of the time the Spud is pretty quiet because everyone is in their cars, but I was able to hear the cheering loud and clear (during that scene)," Kai said. "I think everyone was really happy to see it."
Skiing wunderkiddo Kai brings about 5 minutes of dazzling skiing feats in the latest TGR film. Last year as an 11-year-old, he made his movie debut in the film "Far Out," hucking off giant cliffs, zipping down Corbet's Couloir at Jackson Hole Mountain Resort and being refused a grilled cheese sandwich at a Jackson, Wyo., bar.
In this year's film, he goes to Alaska for some heli-skiing with pro skier Tim Durtschi of Utah. Durtschi can be heard in the film saying, "I wish I was doing this when I was 12."
"He's probably my best ski buddy," Kai said of Durtschi. "He has taught me many things. He's a great mentor. He's taught me to be safe in the mountains and how to do certain tricks and how to land certain airs."
It was Kai's first trip to Alaska, and he was appropriately psyched.
"That was my first time heli-skiing," he said. "I thought it was completely astonishing. I got up in the helicopter and saw miles and miles of amazing beautiful mountains. I got to ski them and I started to look for lines and ski them too."
Kai now does his schooling online and with tutors to accommodate traveling and a busy winter ski schedule. On Thursday, he was traveling to Toronto to sign posters and shake hands at a showing of "Winterland." On the downside, he said he won't see some of his friends as much as he used to.
A typical day starts with an early rise. He and his father, Todd Jones — co-founder of Teton Gravity Research — drive over Teton Pass to ski at Jackson Hole Mountain Resort.
"We meet with the film crew, get some breakfast at the top of the tram, then they'll release us and we'll go skiing in the mountains," he said.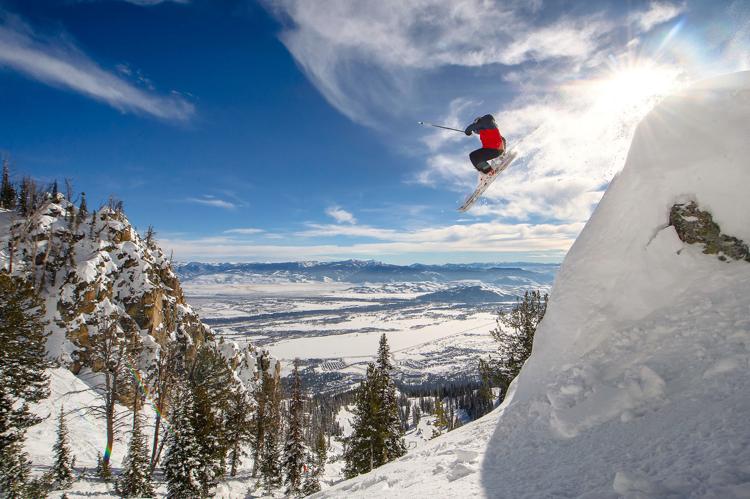 Kai said production hasn't started yet on next year's film, but he plans on being in it.
"TGR selects (athletes) for their style and capabilities and they want trips all over the world," he said. "They gather footage for the movie and create segments and add a storyline to it. In the beginning, it's fun, just sending out athletes to film locations and then TGR will come up with a theme to create a storyline."
Kai got a break being included in last year's TGR film when other athletes fell through. He said most of the time his Mom is OK with what he's up to.
"Sometimes my parents get a little scared about what I do, but most of the time they completely support me in everything I like to do," he said.