Teton County Fairgrounds administrator Hallie Poirier was saddened to discover on April 7 that the Lewish-Parish Park picnic area, located between the riding pavilion and the museum, had been vandalized earlier this year.
"It's just unfortunate," Poirier said about the red and blue spray-painted curse words and obscene images now marring the picnic shelter walls, tables, and concrete floor. The lights fixtures were also broken. The area is heavily used during the spring and summer for 4-H events and private gatherings.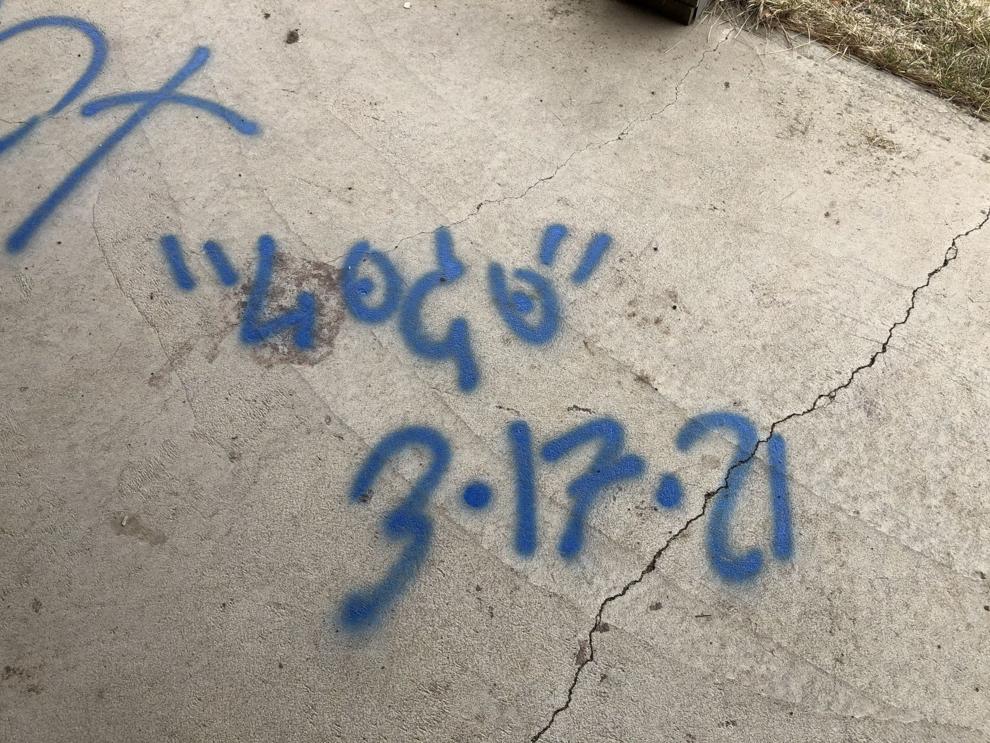 The culprits dated their work—3/17/21—and made references to Teton Middle School principal Brian Ashton, leading Poirier to guess they might have been middle school students who had gotten detention in March. A report has been filed at the sheriff's office.
"This will take a lot of work to clean up, and it's going to take taxpayer dollars to fix. It'll have to come out of our budget," Poirier said. "I'd love to find the kids who did this so they can learn all about community service this summer."