Bozeman aviation company partners with nonprofit to provide once in a lifetime experience for cancer survivors
It's a hot, sunny Friday at the Driggs-Reed Memorial Airport.
Wildfire haze has retreated as a light breeze rolls over the hot tarmac, sitting beneath the unobscured high peaks of the Tetons.
Just in time for some special pilots, flying a special flight.
"Everyone will tell you it's the best week of the year," said Jen Nunes, project manager at Summit Aviation.
Summit, flying out of Belgrade, MT, and the Bozeman-Yellowstone International Airport, hosts an annual flight camp for survivors of childhood cancer. Four campers are taken on flight lessons for a week, culminating in a celebratory flight to Driggs on the last day.
The camp started in 2014, a personal initiative of Summit's president, Ben Walton.
"Ben Walton, the president of Summit Aviation, had some experience with cancer in his own family," said Nunes. "He just wanted to be able to do something for people that were going through this struggle to help them feel better and give them some joy."
Summit partnered with Eagle Mount Bozeman and their Big Sky Kids program to get the camp off the ground.
"Thankfully Eagle Mount said hey, that's something we can do, and we put it under the umbrella of the Big Sky Kids program," said Nunes. "We've been able to do it with them ever since."
The camp is fully donor-funded, with meals, hotel stays, and even some travel arrangements paid for.
"Most of the meals that we have for the campers are donated, a lot of times their hotel stays are donated, some of their travel arrangements are donated, it's really cool to see the community come together and support it," said Nunes.
This year, the selected campers were Jacob Herbert of Spokane, WA, Cody Wallden of Phillipsburg, MT, Chris Giesie of Wharton, TX, and Martin Ribulotta of Silver Spring, MD.
During the first four days, campers flew around Southwestern Montana to places like Ennis and Helena, over topography such as Paradise Valley, the Bridger Range, and Custer-Gallatin National Forest.
"It was a hidden world, the world of aviation," said Ribulotta. "Being able to do touch-n-go's, to get full controls, and landing the plane was so cool."
"When you're up in the sky, you feel free," said Geise. "You feel like there's no restrictions or anything."
Each camper received two hours of flight time per day, accumulating 10 hours by the week's end. They also spent time in Summit's flight simulator as well as in the classroom.
"We all had some expectation coming into this camp of what we would encounter in this week," said Ribulotta. "For me, it basically was just flying a plane and going back to the hotel and repeating every day. What I've encountered this week is so above and beyond what I expected initially. It is unbelievable what these guys have put together for us."
Instruction was mostly given in a one-on-one setting, with the only flight exempted from that being the route to Driggs. The instructors also have to go through a selection process, and many look forward to it as much as the campers.
"For us internally, the instructors for the flight camp, it's also something that's a privilege for them to get selected," said Nunes. "It's definitely an honor for them to be chosen and they really appreciate the opportunity."
Graduation flight to Driggs
The final day of camp is dedicated to a flight over Yellowstone and the Tetons to Driggs, with the campers experiencing unbelievable views of both national parks.
"There's no mountains in Texas," said Giese, with a laugh.
"We saw Old Faithful erupt, flew by the Tetons, the Grand Prismatic," said Herbert. "It's the coolest thing I've ever done."
"Seeing the scenery from the sky, you almost get spoiled when you go up there with a plane," said Wallden.
"Nothin' cooler than flying a plane," added Herbert.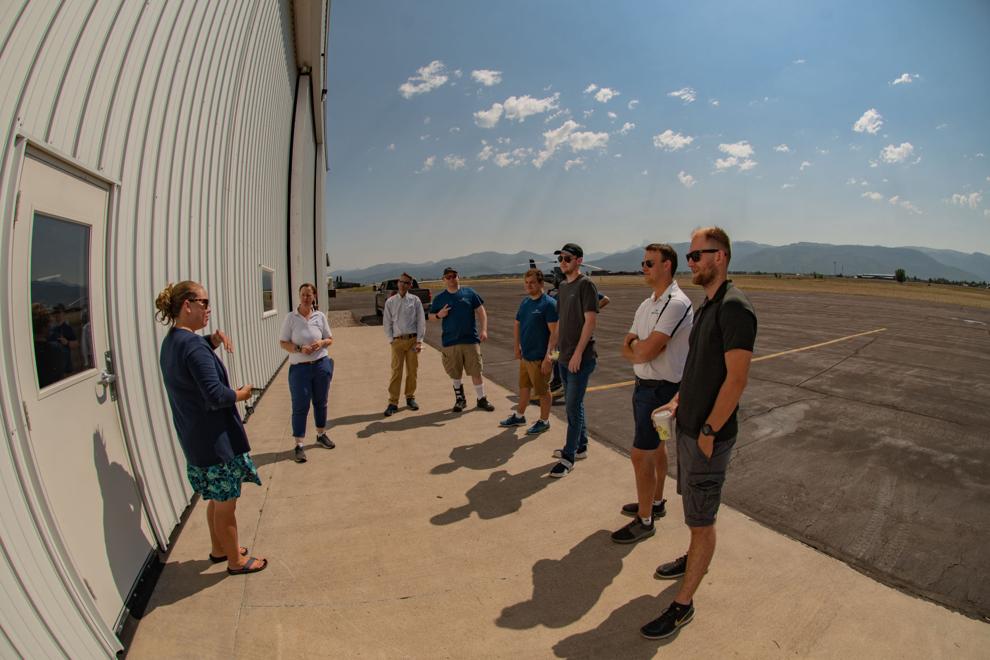 Besides the scenery, the warbirds collection and a tour around the airport facilities are also a big reason to come to Driggs.
As the group walked around the airport and its many hangars everyone stopped to look at breathtaking displays of aviation technology. The campers were even brought to a maintenance hangar, where a Soviet MiG-29, built in 1989, was receiving upgrades.
Eyes lit up at the sight of the aircraft, with many oohs and ahhs coming from the group.
Standing under its massive wings and offset cockpit, campers looked at the massive jet engines and talked of the various technologies and capabilities of the Cold War-era fighter.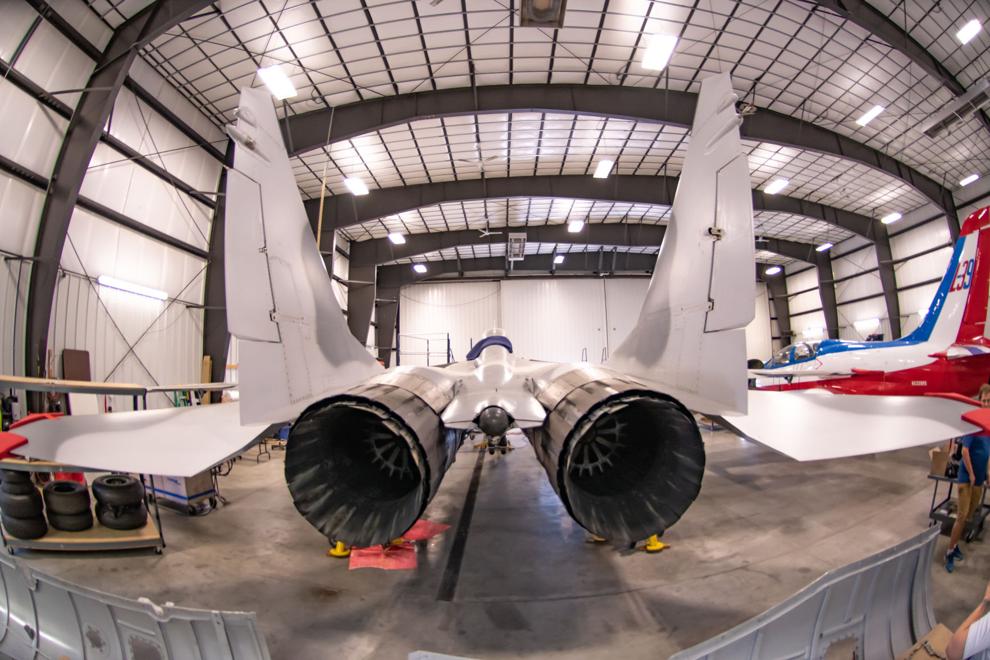 Another highlight was seeing the Vought F4U Corsair, a WW2-era fighter-bomber.
The campers flocked to the warbird collection's showpiece, with its massive 13-foot propellers providing a great background for the celebratory group picture.
While seeing impressive aircraft and flying stunning routes were all experiences the campers were enthralled with, not lost on them was the camp's overarching theme.
It is poetic that these campers, once stricken with serious illness and fighting for survival, are now taking off and rising above massive adversity to make the most of their second chance at life.
"I think beforehand, I don't think anyone of us would have expected to be able to do that," said Herbert. "We get to take this entire week and do like the coolest thing you can do."
"There are so many opportunities that you could do that I didn't even know about before coming here," said Geise.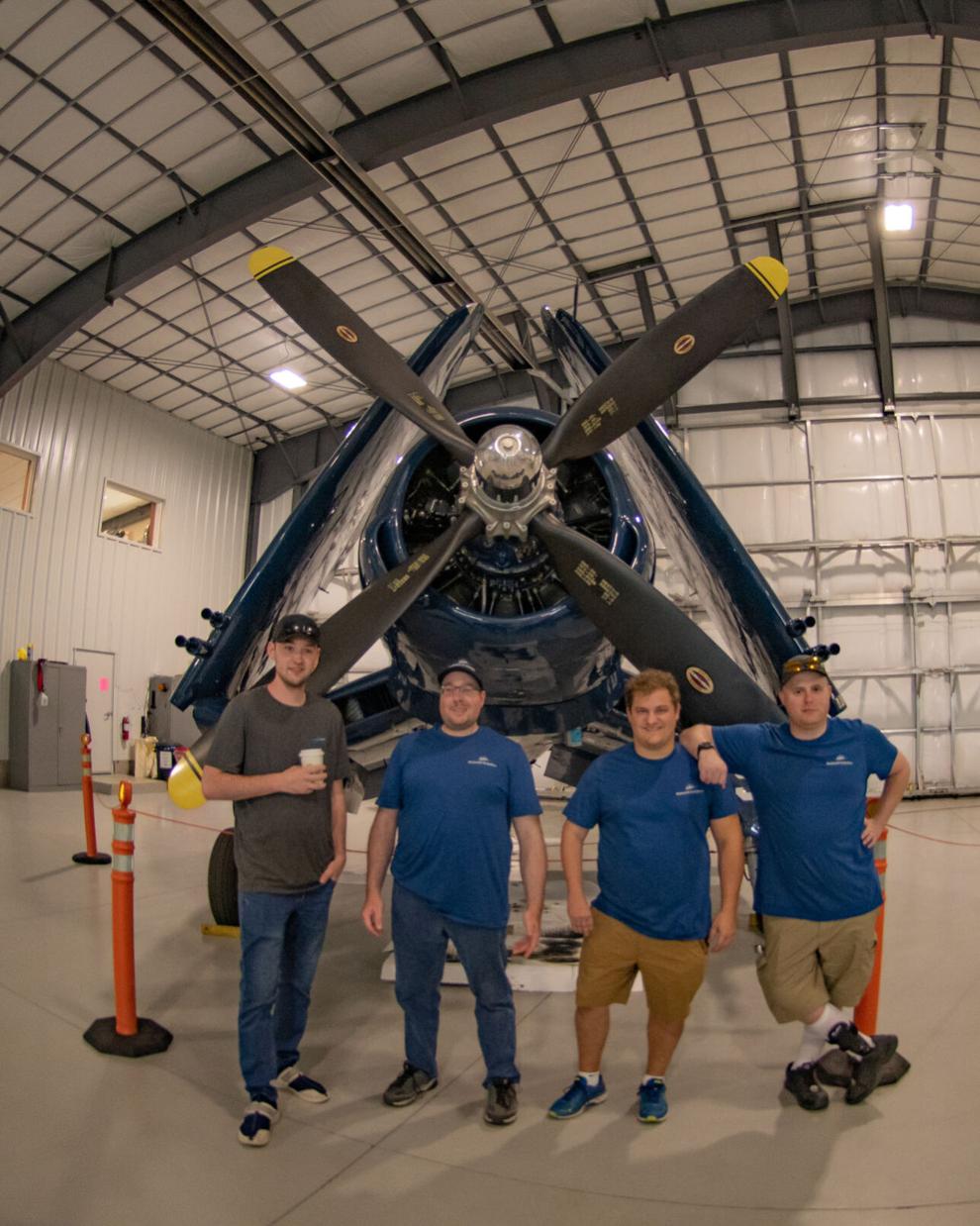 The overall experience of the camp was understandably hard to put into words for Herbert.
"We've met so many amazing people who are nothing but helpful and kind and are just trying to guide us down the path of aviation," said Herbert. "I definitely think without this opportunity I don't think I would have pursued aviation as a career, but I definitely am now."
"It is THE coolest thing to do, I'm convinced," said Herbert.